Aston Martin has put the marvellous 2016 Vanquish Zagato Concept into production – but it's already sold out!
The Aston Martin Vanquish Zagato Concept, that wowed the ultra-exclusive Villa d'Este collectable car event back in May, has been confirmed for low volume production with each of the 99 cars rumoured to cost £500,000.
The catch, they're already completely sold out.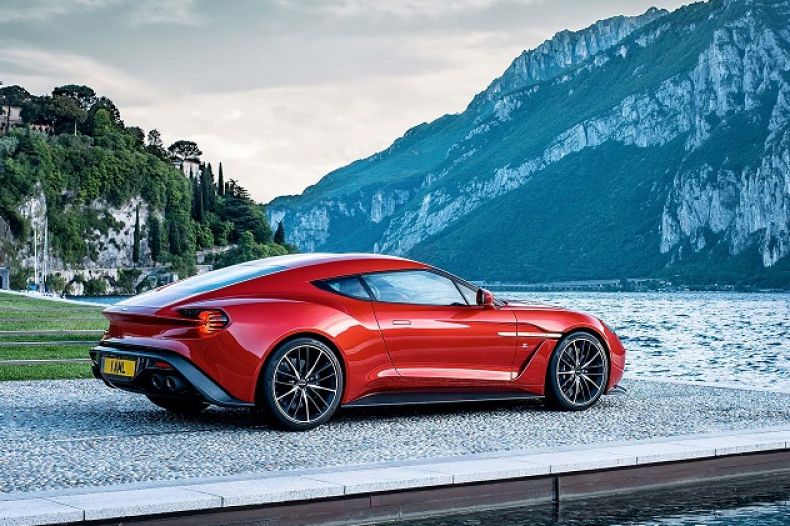 Eager buyers snapped up all 99 Concepts even before Aston Martin officially confirmed it was to be build it last week, meaning on the day production was announced it had already sold out. How's that for a good bit of business…
READ MORE: Rolls Royce unveils its new vision for a completely autonomous car
It's not hard to understand why demand has been so instantaneous, however.
This latest 'Aston Martin Zagato', the fifth in a line of super-special low-volume editions that dates back to 1960, is one of the most striking yet.
Although it's derived from the luxurious Vanquish V12 GT car, the Vanquish Zagato has a fully-bespoke carbon fibre body that boasts a much edgier, more sculptural look than the sleek and smooth regular car.
Its character is more focused, potentially more divisive, and certainly more impactful than the refined model it's based upon.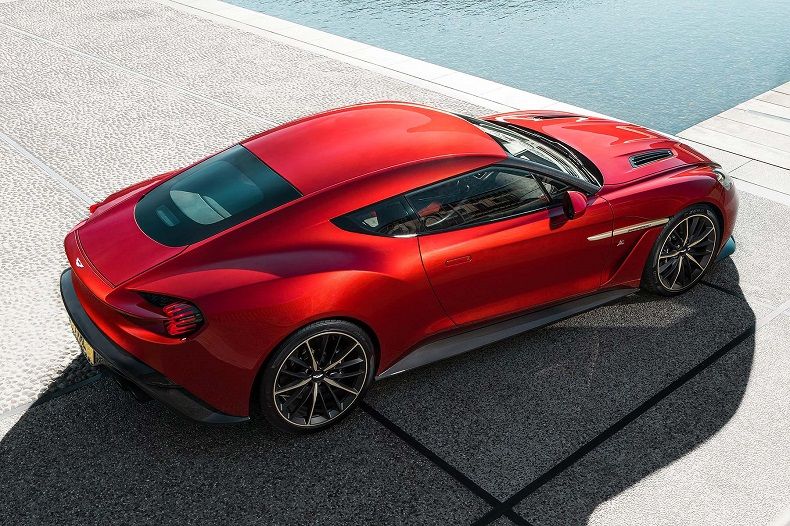 Key features include a Zagato 'double-bubble' roof – the two gentle humps were a feature of the 1960 car so there was space for occupants' helmets – the distinctive side featureline, brilliant round 'afterburner-look' tail lamps and, of course, liberal use of the Zagato 'Z' logo.
This is even more prominent inside, with Zagato-logo'd leather seat trim and Z-stitching into the centre console.
RELATED CONTENT: Aston Martin DB9 GT review
Aston Martin is also proud of the seat stitching which forms, of course, Zagato 'Z' shapes! It's all rich, indulgent and very, very impactful.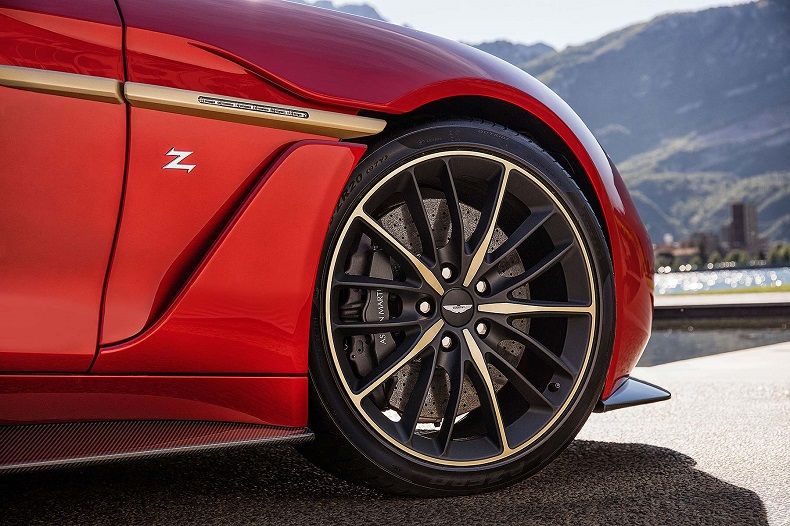 The Vanquish Zagato is not all show, either. Aston Martin has fitted an uprated 600hp version of its monster 6.0-litre V12 engine, that's good for 0-60mph in just 3.5 seconds and a top speed of over 200mph. Suspension has been uprated as well, and there's a deployable spoiler at the rear that provides more downforce at speed.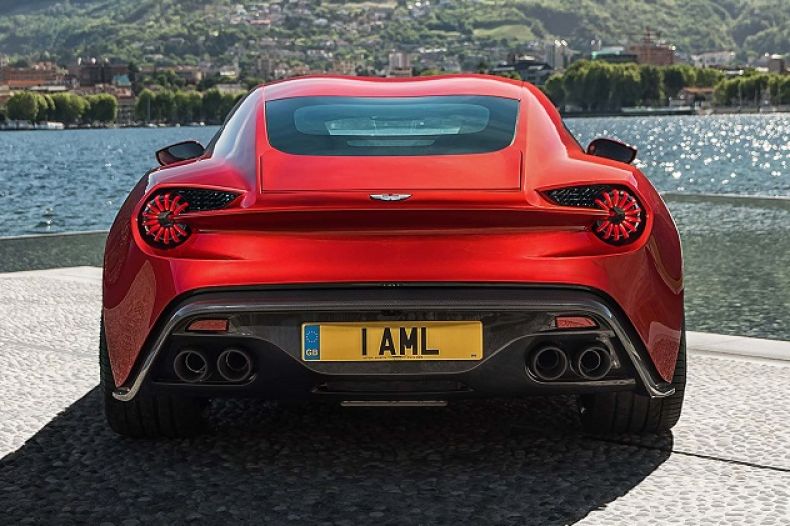 Aston Martin hasn't officially revealed a price for the Vanquish Zagato, but insiders say half a million is a very safe guess. Which, given how there are only to be 99 and all are now sold out, sounds like a decent investment to us, even at such a heady level. Why? Well, versions of the original DB4 GT Zagato are now trading hands for as much as £10 million…