As the Queen celebrates her 90th birthday, many will be taking a nostalgic look over her time as monarch – concentrating on special occasions, the places she's been and the people she's met. We, however, are more concerned about what she's been driving, and of course driven around in.
From luxurious Bentleys (one of which she sold earlier this year) to her beloved Jaguar estate, join us as we look back at the cars the Queen has travelled in over her reign.
Bentley Mulsanne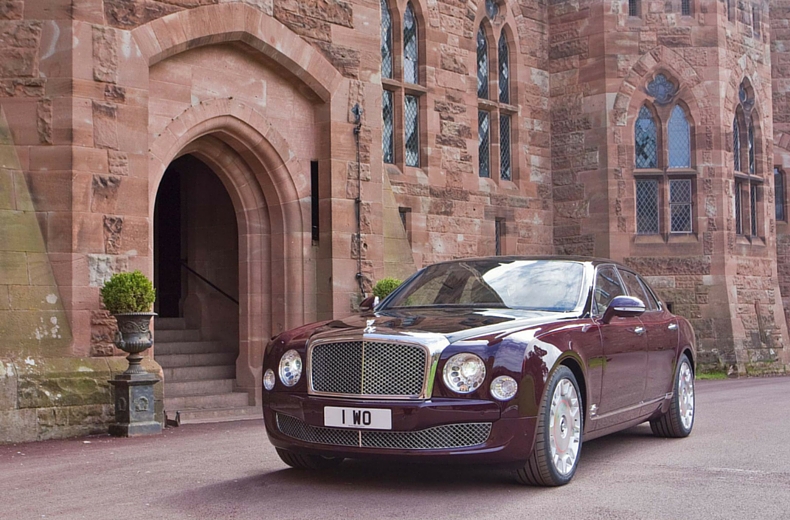 Bentley is one of four carmakers that holds a Royal Warrant for supplying vehicles to the Queen (along with Jaguar Land Rover, Vauxhall and Volkswagen). Her beloved Bentley Mulsanne was used for two years between 2012 and 2014, as the Queen toured the country celebrating her Diamond Jubilee.
It's not a standard Bentley Mulsanne. No – even at a starting price of £230,000, more additions have been made. It's fitted with walnut burr veneered picnic tables, door panels and rear quarter vanity panels. We expect it's also got some armoured glass, and those 20-inch alloys look a little special. Hopefully her chauffeur has managed to keep them scuff-free.
Bentley State Limousine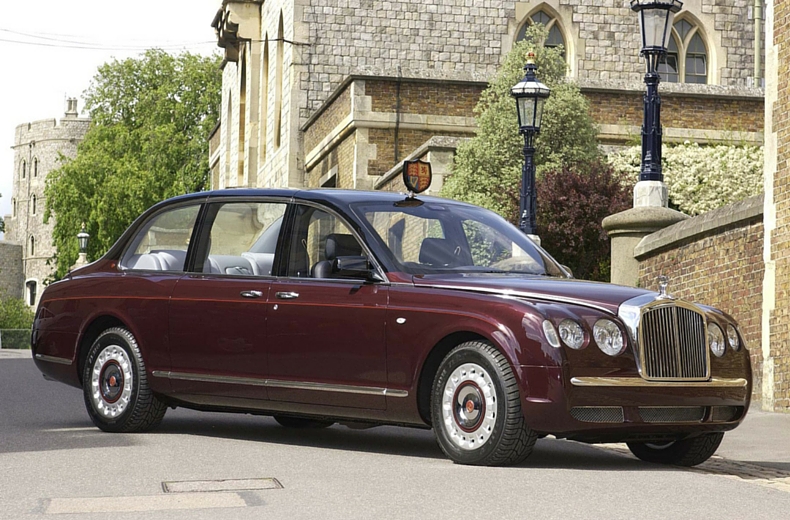 The Mulsanne isn't the only Bentley in the Queen's garage. The firm produced a one-off state limousine and gave it to her majesty as a gift for her Golden Jubilee in 2012. She was apparently so impressed with it, she actually commissioned a second to be made.
They're both armoured and capable of withstanding blasts, while the Kevlar-reinforced tyres can transport it at speeds of up to 130mph. In a nod to being eco-friendly, both state limousines have been converted to run on biofuel.
Land Rover Defender 110
Many were sad to see production of the iconic Land Rover Defender end earlier this year – including the Queen herself, no doubt, as she is believed to be a huge fan of the British 4x4. She can regularly be seen driving around Sandringham in a Defender 110 (green, of course), and has owned a number over the years.
One of her favourites, as seen in the film about her life aptly named The Queen, was A444 RVY – an early 110 V8 from 1983.
Below is a video of the Queen driving herself about on the Sandringham Estate in Norfolk, England. Her Majesty is driving from Wolferton Stud to the kennels where her hunting dogs are based. She encounters rabbit poachers on the way.
Jaguar X-Type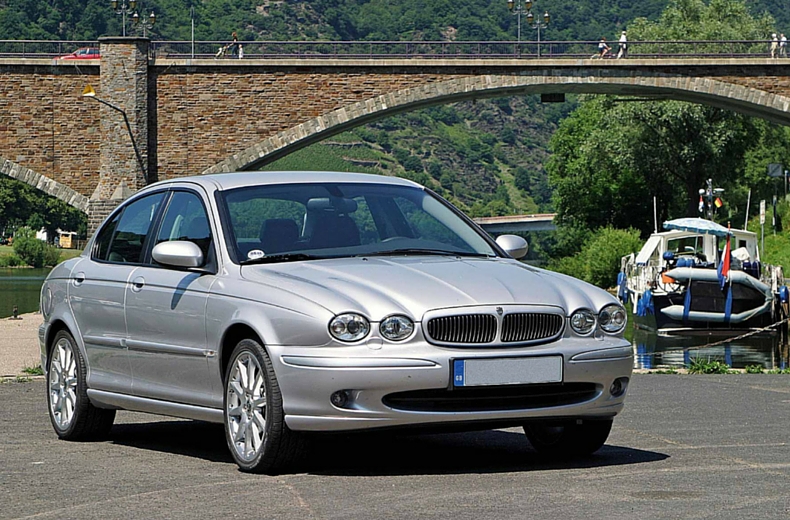 Despite the X-Type not being the most desirable Jaguar of recent years, it does have one enthusiastic owner – the Queen. Or at least it did, until her spotless 7,600 mile example from 2008 similar to the one pictured here was sold recently for £15,000.
Finished in gleaming metallic green and fitted with a dog guard to keep the Corgis at bay, her majesty specced the X-Type with a 3.0-litre V6 engine and automatic gearbox. The Queen, who is allowed to drive without a licence, probably never experienced the X-Type's 6.8 second 0-62mph acceleration.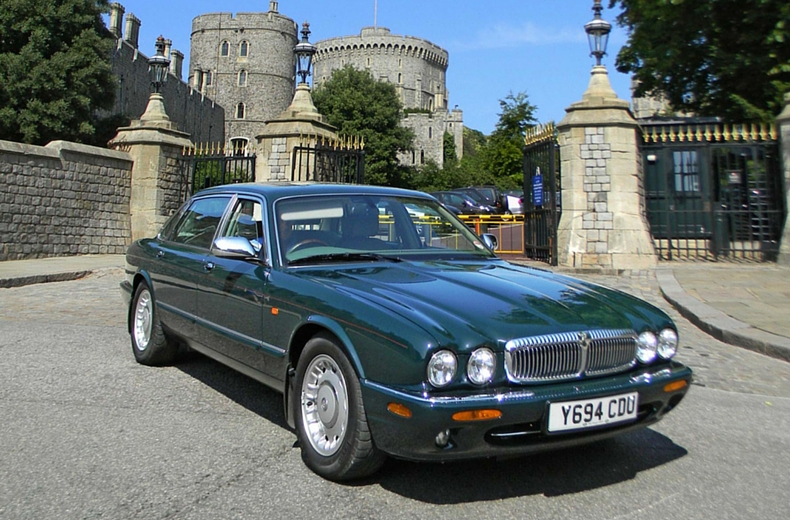 Land Rover Royal Review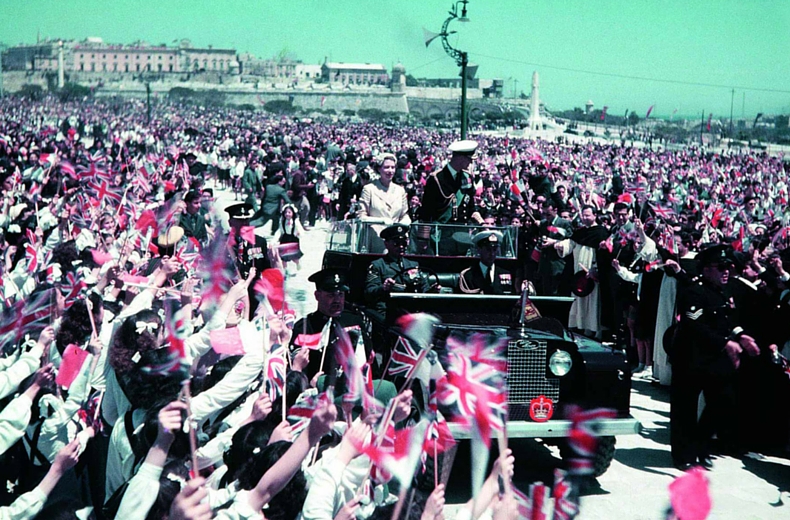 Royal Review Land Rovers have been used by the Queen for decades – she first began using Series I and Series II Defenders in the 1950s and has stuck with the brand ever since: she's most recently been seen in a specially-prepared Range Rover Hybrid Royal Review SUV.
Usually fitted with bespoke modifications for the Queen, features include double rear doors and a retractable step for the luxuriously-trimmed, open-top Land Rovers – and the Queen's Series III Land Rover even had a 'traffic light' system so Her Majesty could signal to the driver to slow down, stop or start...
The best of the rest
The first image is of the Queen driving her 1957 Jaguar Land Rover Daimler and the second image is of the Queen's 1961 Vauxhall Cresta Friary Estate.