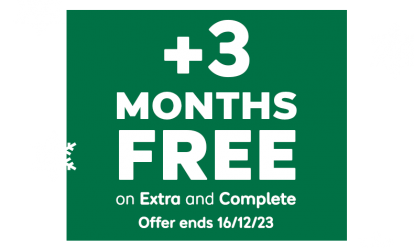 With 12 months of cover, new customers get an extra 3 months for free*.
*Added after 12 months, excludes Basic cover. New customers only. Ends 16/12/23, 7am.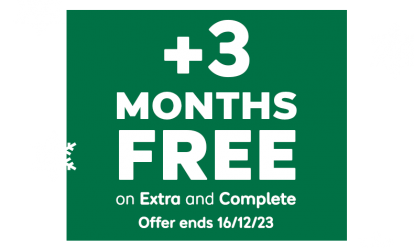 By Andy Enright
Introduction
The Volvo V70 needs little in the way of introduction. It's the classic big Volvo estate and it's almost joined the ranks of vehicles for which no explanation is ever needed to justify your buying decision. If you need a big Volvo estate, just ask yourself what else are you going to buy. For sure, there are definitely occasions when choosing an Audi or a Mercedes load-lugger just isn't going to cut it. Here's what to look for when choosing one of the updated third-generation V70 models built between 2010 and 2013.
Models
5dr estate (1.6, 2.0 diesel, 1.6, 2.0, 3.0 petrol [ES, SE, SE Lux, R DESIGN])
History
Volvo of course has a long and illustrious heritage in producing spacious estate cars, one which stretches all the way back to 1953 and the Duett PV445 wagon. That was replaced with the classic Amazon model in 1962 which in turn gave way to the 145 series in 1967, but the big Volvo estate that many remember is the big-bumpered 245/265 series of 1974, the car that upwardly mobile Margo and Jerry Ledbetter drove in the BBC sitcom 'The Good Life'. Every middle class Surbiton couple had to have one. So did every antiques dealer.
In 1985, we got the ugly US-inspired 740/760 models, restyled in 1990 and sold as the 940/960 series. Only with the introduction of front wheel drive in the 850 estate of 1993 however, did things really take a step forward, a car re-launched as the V70 in 1996. The first proper purpose-designed V70 followed in 2000, replaced in 2007 by the third generation version. That MK3 model was heavily updated in 2010 with a package of changes that carried the V70 through to the post-2014 period where Volvo was able to start plumbing in some of its own engines rather than using Ford-derived units. It's the 2010 to 2013 period V70 models we're going to look at here.
What You Get
Whichever V70 variant you choose - D3 or D5 diesel, T4, T5 or T6 petrol - you should find this car to be reasonably equipped. Alloy wheels, roof rails, four electric windows, an 8-speaker MP3-compatible CD stereo, dual-zone climate control, cruise control and rain-sensing wipers are standard across the range. When buying new, many parents specified the option twin child booster seats that fold out from the rear seat cushions.
Another feature the brand is especially proud of is its 'Sensus' infotainment system. Here, a 5 or 7-inch colour screen in the upper centre part of the dash controls everything from sat nav to central locking, reversing camera to digital TV and telephone functions - plus much more. Where fitted, it also looks after the display of all this car's safety functions - and as you might expect from a Volvo, there are many. First the basics: you get Volvo's WHIPS whiplash protection system, the usual quota of airbags, isofix rear childseat mountings and the normal electronic assistance for traction, braking and stability control. Then there's Volvo's City Safety system that uses a laser built into the windscreen to monitor vehicles or objects ahead of you.
What many buyers will really want to know about this car is its luggage-lugging potential. It's not the biggest station wagon in its class in this respect - you can pay less for a Skoda Superb Estate or more for a Mercedes E-Class Estate and either way get more loadspace - but what's important is that there's quite as much room as any normal family, equestrian rider or antique dealer will ever need. This optionally powered tailgate takes the upper part of the tail lamps with it as it rises to make the opening even more generous, revealing a 575-litre boot, 60-litres bigger than in the previous generation model. That doesn't mean much, so let us put that in practical terms: there's room enough here for a washing machine with all its packaging or, according to Volvo, five large suitcases plus an extra medium one and two rucksacks. And there's an extra concealed tray beneath the boot floor that locks when the tailgate shuts. If that really isn't enough, then the space on offer expands to 1600-litres if you fold the rear seats flat and stack your cargo to the roof lining.
What You Pay
Please fill in the form here for an exact up-to-date information.
What to Look For
Make sure the car is in very good condition. There's no reason why it shouldn't be, as it will be within warranty, but you may find a few scuffs or scratches on some of the interior plastics. The diesel engines mop up miles well although check the clutch on manual cars as the pedal is easy to ride. The T5 has a real appetite for front tyres and even the diesel cars can chew through front rubber if driven enthusiastically. Suspension and transmissions are otherwise robust. Otherwise insist on a full service record and contact a few franchised dealers to try to find the best bargain available.
Replacement Parts
(approx based on a 2011 V70 D3) A clutch assembly is around £200, whilst an exhaust system is in the region of £350. Front brake pads will require the thick end of £75, whilst rears are £50 a pair. A new alternator will be £180, but a new starter motor is a fairly reasonable £120.
On the Road
So what should your expectations be when it comes to driving one of these? On one hand, moaning that a big Volvo estate can't be thrown round the lanes like a sports saloon seems a bit ridiculous. Yet as the Swedish maker well knows, only slightly pricier German rivals like BMW's 5 Series Touring and Audi's A6 Avant have shown that it really is possible to produce a car like this with plenty of carriage capacity, yet at the same time, quite an accomplished dynamic repertoire. It simply isn't good enough for the Scandinavian marque to produce tank-like handling in this day and age. Which to be fair, it doesn't. In fact, since front-wheel drive first made an appearance on this class of Volvo with the 850 and V70 series models of the mid-Nineties, buyers have mostly been pleasantly surprised at the speed at which this big car can be hustled around tight corners.
But that doesn't make it a BMW. The word 'Volvo' is literally translated from the Latin as 'I roll' and sure enough, around sharper bends where the steering can feel rather vague, the lean is more pronounced than that you'd find in one of the German alternatives. From new, the few buyers interested in doing something about this could specify the company's 'Four-C active chassis system' which allows you to manually select between three suspension settings to suit the mood you're in and the road you're on. Even with this feature fitted though, other rivals do the whole executive sports estate thing do much better. This car has a more relaxed demeanour though and as speeds rise, is more of a dynamic match for Audi and BMW with well controlled body movements, supple suspension and impressive refinement. Even the 6-speed manual gearshift is decently slick, though many will want to consider the 6-speed automatic option, which on most petrol models is of the clever twin-clutch slick-shifting kind. It's all enough to make the V70 a fine touring car
Under the bonnet, much has changed since this third generation model first put in an appearance. When it comes to the diesels that most buyers want, there's a mainstream choice between two five cylinder units, the 163PS 2.0-litre D3 and the 205PS 2.4-litre D5. Both are decently rapid given the kerb weight of nearly 1.8-tonnes that they have to lump about. Even the D3 manages sixty from rest in 9.5s on the way to 130mph, while the D5's potent 440Nm of torque will dispatch sixty in 7.7s on the way to 140mph. Virtually as fast (0-60mph in 8.2s en route to 134mph) is the T4 petrol model which somehow manages to coax 180PS from a Ford-derived Ecoboost powerplant of just 1.6-litres in capacity. It makes more sense than the 240PS petrol T5 or the 304PS 3.0-litre six-cylinder T6, this the only V70 offered with all-wheel drive.
Overall
The Volvo V70 barely puts a foot wrong. The market voted and rejected the petrol engines and that's okay. Diesel works perfectly fine and the economy is far better than V70s of yore. Our choice would be a D5, that additional power and torque telling when the car's fully loaded - and if you're not planning on fully loading a V70, then what is the point in the first place? This one's going to run and run.