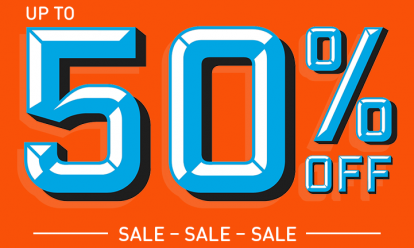 Get covered in our half price Breakdown Cover sale from just £7 a month.* We're the UK's best breakdown provider as voted by Auto Express drivers 2021.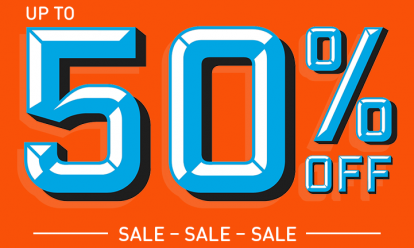 When it comes to feel-good cars, there's not much that can touch Maserati's beautifully elegant Quattroporte. Jonathan Crouch looks at the current version.
Ten Second Review
The Quattroporte was always a special Maserati model; in effect a sportscar dressed up as a big saloon where its rivals were big saloons dressed up as sportscars. The current version - an improved version of the sixth-generation model is the best thing Maserati has yet brought us in the top luxury saloon segment, but it needs to be good to keep up with the competition.
Background
Maserati as a brand is going places. The company's Levante SUV is racking up some decent sales numbers and the car we look at here, the Quattroporte luxury sports saloon, has been a steady seller for the brand in its first half decade on sale.
The Quattroporte first appeared on Maserati's books way back in 1963 and was always a bit of a quirky niche player here in the UK until the introduction of the achingly gorgeous fifth-generation model in 2004. Here was a car that had the power to seduce buyers from their BMW M models and Mercedes AMG specials into something altogether more sensuous. That progress was continued by the MK6 model and looks set to progress further here with this current version.
Driving Experience
As ever, this is a saloon that drives like a sports coupe. If you want silent cosseting, you should have visited a Lexus dealer. There's a firm ride, an urgent engine note and a machine that's fantastic fun to hustle through a set of bends. With diesel power now spurned by Maserati, most UK buyers order their cars with the most affordable 3.0-litre V6 petrol engine, a 359PS unit that fitted to the base 'GT' variant can take you to 62mph in 5.5s en route to 166mph.
If you simply must have your Quattroporte with more power - a point of view we can understand - the mid-range engine is a 430hp version of that same 3.0 V6, which is fitted to the 'Modena' model and makes 62mph in 5.0s en route to 179mph. The 3.0-litre engine is also developed to work with all-wheel drive but sadly not for right-hand drive markets. Apparently the steering column would foul the driveshaft plane. Want more under your right boot? Try the 3.8-litre twin turbo V8 that's fitted to the top 'Trofeo' version and is good for 530PS. This is closely related to a Ferrari design, although the Ferrari engine is said to feature a cross-plane crank for more power but slightly less torque. Power for all Quattroporte models is directed through a ZF eight-speed automatic gearbox.
Design and Build
At the front, there's a light and grille arrangement reminiscent of the brand's Levante luxury SUV. The lower nose section is linked to the grille with aerodynamic inspired splits. The back is styled with two side pockets that focus the attention on the exhausts. An aggressive black piano spoiler completes the rear view. Inside, there's a smart touchscreen infotainment system and buyers also get front and rear sports eats with sculptured profiles, plus a sports steering wheel, which can be ordered in carbon fibre or full leather. There's high gloss Piano Black wood trim on the dashboard, aluminium gearshift paddles and stainless steel sport pedals to complete the effect.
Measuring over 5.2m from tip to tail, this Quattroporte certainly isn't a small car. Indeed, it could appeal to the chauffeur market as well as to buyers who just want pedal the thing themselves. You can specify a two-seat rear bench with a central divider, or a three-seater that splits and folds to extend the 530-litre boot.
Market and Model
Prices haven't changed much, which means a span that starts at around £90,000 for the entry-level GT which has a 3.0 petrol V6. There are two other trim levels: 'Modena', which uses a 430hp version of that 3.0-litre V6 and costs around £102,000); and 'Trofeo' (which uses a 3.8-litre V8 with 580hp and costs around £130,000.
In the last few years with this model, there's been a clear emphasis on improving quality both actual and perceived, with stricter quality procedures in the build process and some high-quality woods and leathers used throughout. Key extra features added include an electronic parking brake, a surround view camera, Adaptive Cruise Control, Lane Departure Warning and Automated Emergency Braking.
Many of the major controls are operated by a large central touch screen mounted on the centre console. There's a twin-cowled instrument cluster and traditionalists will be reassured that you still get an analogue clock inset into the dashboard. The Quattroporte will have to do very well to shift some formidable rivals and these cover a wide span, including vehicles such as the Mercedes CLS and BMW 8 Series Gran Coupe right up to cars such as the Bentley Continental Flying Spur. It'll be helped in achieving its targets by a dealer network that's growing fast as well.
Cost of Ownership
Maserati has done what it could to improve the efficiency of this car. To that end, an electrically adjustable Air Shutter has been fitted in the front grille between the air vents and the engine's radiator. The Air Shutter provides optimal control of the engine's fluid temperature and, together with the optimization of the new front and rear bumpers, air conveyor and flat bottom, improves the aerodynamic drag of the car by 10%. It's still pretty thirsty though.
The top 3.8-litre V8 'Trofeo' version can only manage 23.1mpg on the combined cycle. Don't expect the V6s to do much better. The evolutionary styling of this Quattroporte will help protect residual values of the old car which weren't as bad as many think.
Summary
Maserati looks to be adhering to a very sensible development plan for this sixth-generation Quattroporte. Not a lot needed doing to the basic styling of the original car, so the exterior design is nicely evolutionary. The interior has been extensively modernised and is reasonably media-savvy - an area which rather dated Quattroportes in the past.
Overall, if you add up all the points, you'd probably buy something else in this segment. But if you let your heart rule your head - and we can understand why you would - then this Maserati continues to offer a temptingly different option.