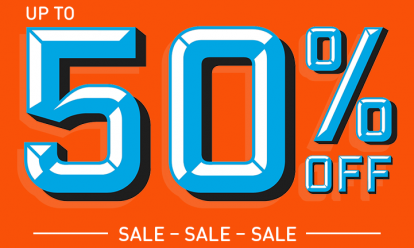 Get covered in our half price Breakdown Cover sale from just £7 a month.* We're the UK's best breakdown provider as voted by Auto Express drivers 2021.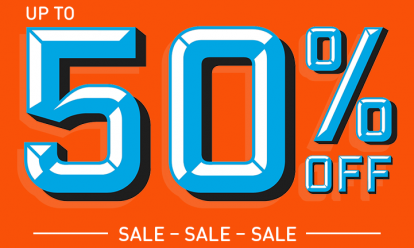 By Jonathan Crouch
Introduction
Back in 2011, BMW took the plunge into the hybrid sector with this, the ActiveHybrid5, a petrol/electric 5 Series saloon that at first glance, looked a very tempting executive segment choice. Using the turbocharged 3.0-litre straight six from the 535i, it added an electric motor to up the power to 325PS and offers driving dynamics of a kind that at the time of this car's launch, no other brand had yet managed with a hybrid. It all sounded great on paper, but hefty pricing and strong internal competition from BMW's excellent diesel 5 Series models meant in practice that the ActiveHybrid5 ended up being restricted to the tiniest of niches.
Models
4dr executive saloon (Petrol - 6 cylinder 325PS [base, SE, M Sport])
History
Even now, you might not associate BMW with hybrid power. But in the future, the Bavarian brand is determined that you should. A commitment that for UK buyers back in 2011 started here - with this car, the BMW ActiveHybrid5.
This wasn't BMW's first petrol/electric model. A few years prior to this model's launch, US and European customers got less sophisticated Active Hybrid7 and X6 Active Hybrid models respectively based on the 7 Series saloon and the X6 sporting SUV. The Bavarian brand didn't think there was a UK market for those, but by 2011, with Mercedes and Audi entering the executive saloon market with hybrids of their own, the plunge needed to be taken.
And if it was going to be, BMW wanted their offering to be state-of-the-art. Hitching their inline petrol six cylinder engine and their segment-leading 8-speed auto gearbox to hybrid technology for the first time in the way that was done in this ActiveHybrid5 model seemed like a good place to start from. It was all part of an ongoing re-education process that BMW embarked upon at this time in the executive hybrid market. The idea, as promoted by the Bavarian brand, was that cars of this kind could be more than just quiet, eco-friendly and rather dull. They could actually be enjoyable driving machines.
It was a good advertising message, but it didn't actually allow this ActiveHybrid5 variant to make much headway in the market as the eco-option in the sixth generation 5 Series range. The numbers sold were tiny and the car was eventually phased out in 2015, a year before the seventh generation 5 Series range was launched, a line-up featuring a more sophisticated Plug-in hybrid derivative that was much better received.
What You Get
From the outside, the ActiveHybrid5 looks like any other 5 Series apart from a set of rather prominent badges on the pillars. Otherwise take a look at this car and tell us what's not to like? Some think that this post-2010 'F10' generation 5 Series is a bit low key, but that probably comes from comparisons with the 'love-it-or-hate-it' marmite-styling of its direct predecessor, the E60, a car which wasn't originally well received but which nowadays many people seem to think is rather smart.
This sixth generation 'F10' 5 Series model attracted no such aesthetic controversy, mainly due to the fact that there was a fundamental rightness to its shape, a basic athleticism that works right from the most basic diesel model up to the frankly terrifying M5 version. This hybrid variant got matt chrome tail pipes and a signature Bluewater paint finish.
You remember we said that it's hard to identify this model as a hybrid? Well, we should qualify that a bit as it's only true up to a point. And that point usually comes when you open the boot for the first time. The 1.3kWh lithium-ion battery pack has to go somewhere and in this car, it sits just above the multi-link rear axle, chopping boot space down from an almost excessive 520-litres to a much more modest 375-litres, less in fact than a BMW 3 Series saloon from the next class down.
True that's still a reasonable size, but the huge reduction in space is certainly something to bear in mind if you're drawn to the 5 Series on account of its big boot. It's also the reason why BMW never offered an estate or a GT five-door version of this model. The issue is further compounded by the fact that the rear seats don't fold down either, so if you're a skier, the planks will have to go on the roof. Talking of rear seats, they're as comfortable here as in any other 5 Series variant, though as usual in a rear-driven BMW, the high transmission tunnel means you won't want to be consigned to a position in the middle.
At the wheel, it's just as well finished as you'd expect. There's a small gauge just beneath the rev counter that indicates battery range and if you look for around, you'll find a hybrid logo on the cupholder: apart from that it's standard 5 Series fare. If this is underselling things a bit in your opinion, you can switch the central display to a mode that indicates whether the electrical propulsion system is charging, discharging or inactive at any given time.
Otherwise the architecture of this cabin throws up few surprises, with the design of the switchgear being similar to items seen before on the larger BMW products. The minimal design is appealing and there's usually a button or switch for all the most important functions, with only the more fanciful stuff accessed solely through the iDrive menu system.
What You Pay
Please contact us for an exact up-to-date valuation.
What to Look For
We've come across no reported issues with the ActiveHybrid5 petrol/electric system, so the technology would seem to be reasonably bullet-proof. Otherwise, the things you need to look out for are pretty much as per any sixth generation 5 Series model.
Most of the 5 Series drivers owning models from the 2013 to 2016 era we came across in our survey seemed to be pretty happy with their cars. However, inevitably, there were issues. One owner reported steering wheel rattles, while yet another said the steering wheel squeaked, this latter problem traced to a slip ring that needed replacing. There were some issues with the sunroof assembly too. One owner found that it came apart on his car: another said the whole area just rattled. Look for that on your test drive.
One owner found that the driver's electric window went down every time he switched the engine on, while another said the radio kept turning itself on for no reason. On that subject, the useful mobile data element of the iDrive system was only provided to owners from new for the first three years of ownership and many didn't pay the money to renew it: find out from the seller if this has been done.
One owner found that the cruise control kept switching on by itself. And there were issues reported with worn alternator bushes and a faulty screen washer pump. On owner complained about the lack of an oil dipstick on the car, which does seem to be an omission. Apparently, dealers say you just wait for the low oil light to illuminate on the dashboard, then chuck a litre of oil in. There are also issues with the surfaces of the alloy wheels pitting: check the rims carefully on the car you're looking at.
Replacement Parts
(approx prices based on a 2014 ActiveHybrid5 ex VAT) An air filter costs in the £18 bracket and an oil filter costs around £8 to £11. Brake pads sit in the £30 to £52 bracket for a set. You'll pay around £250 to £260 for a radiator. Tyres sit in the £35 to £45 bracket. Wiper blades cost in the £4 to £15 bracket, though you could pay up to around £20 or even up to around £40 for pricier brands. The wing mirror glass is priced at around £15 to £30.
On the Road
For the most part, this 5 Series feels anything but the typical hybrid. Fire it up as you would something more conventional then prod the throttle and it'll just feel reassuringly.. normal. But with an absolute bucketload of pulling power. In other words, if you didn't know it was a hybrid, you might not even guess. Well, not unless you had the hybrid system indicator showing on the dash anyway.
Keep an eye on this and you'll be able to put BMW's claim to the test that this car should be able to run in electric-only mode for up to 2.4 miles and to a top speed of 37mph. To be honest, we never managed anything like that as you need to be incredibly careful with the throttle pedal if the petrol engine's not to thrum almost imperceptibly into life. Show it a hill and it'll also cut in and unlike some hybrid cars, there's no EV button that will force the car into an electric-only mode until the batteries deplete.
The thing that's easy to forget when discussing hybrid cars is that while we focus on the electric part of the equation, the petrol engine is still the thing that's doing maybe 90 per cent of the leg work. Sly car manufacturers quickly realised this and many initially foisted on us petrol engines that were cheap and rather nasty in the hope that buyers would be wowed by their electric technology. That's not how BMW works. Here we got much the same turbocharged 3.0-litre engine used in the 535i. This straight-six is good for 301PS and packs 400Nm of torque, so it's hardly found wanting in the power stakes. Lest we forget, this is the engine that in its era, monopolised its class in the International Engine of the Year awards, so you're getting a powerplant that's from the absolute top drawer.
Even without any electrical help, this is an engine that will send a 5 Series to 60mph in 5.9 seconds and run it to an electronically-limited 155mph maximum. So it might seem a little odd that those are the exact same figures you'll get from this ActiveHybrid5, despite it packing 335PS and 450Nm of torque when the petrol and electric motors are combined. Part of that is explained by the fact that the hybrid gubbins add another 150kg to the weight of the car, resulting in a 1.85 tonne kerb weight.
Never mind. This is still a very, very fast four-door. Indeed, it's a measure of quite how muscular this powerplant makes the ActiveHybrid5 that this car has been tested returning in-gear 30-70mph and quarter-mile figures identical to a 4.9-litre BMW M5 V8. But speed isn't everything. After all, a rival Lexus GS450h hybrid is pretty fast, but you certainly wouldn't choose one merely for the joy of hurling it around your favourite twisting backroad. Here, it's different. There's a quality to the damping of this 5 Series that shines through. Couple that with excellent steering and you have a car that feels at home on British roads, especially if you resist the temptation to go for a variant with larger wheels that will in any case push up your running costs.
The other thing that sets this 5 Series apart from Lexus hybrids you may have tried is that it has a proper automatic gearbox with proper gears, not a CVT belt-driven unit that whines its way through the rev ratios and hates to be hurried. In fact, the 40KW electric motor (BMW's own) is actually built into the 8-speed transmission itself, a unit toughened up here to handle the extra torque.
And designed specifically to work with BMW's clever Drive Performance Control system that here works in parallel with the hybrid system. Drive Performance Control has four modes. Choose the Comfort setting and the ride feels softly damped and the weight eases from the steering system. 'ECO PRO' is similar but focuses all of the car's systems on frugal motoring. When the road opens up, you might prefer to select Sport mode, which delivers a sharper throttle response and gearshifts, plus more heft from the wheel as you turn into a corner. There's also a Sport+ mode which really extracts everything the batteries have to give you but isn't too trackday extreme. If you want to be able to adjust the ride to suit the road you're on, there's also a Variable Damper Control option that works through the same system.
Get used to all these systems and you'll get yourself a really rewarding executive saloon. For us, the weighting of the controls is what differentiates a great car from a good one and although BMW doesn't get this right all the time, overall, we think that for the technology of the time, the Bavarians got things spot on here. There's a lovely loose-limbed feel to this car that makes you feel as if you could drive it all day and most of the night and still feel fresh. The driving position is great, the seats maybe a little firm but otherwise very supportive and the pedals are perfectly aligned. 'The Ultimate Driving Machine'? Well, in the Executive class from the 2011 to 2015 era, it's certainly the ultimate hybrid.
Overall
If you're looking for hybrid power in an executive saloon from the 2011 to 2015 era but you still prioritise driving enjoyment, then maybe you want one of these. BMW's ActiveHybrid5 is faster and more dynamic than hybrid versions of segment rivals like the Audi A6 and the Mercedes E-Class from this period. And it's a vastly more interesting thing to drive than an equivalent Lexus GS450h. True, people who prioritise hybrid motoring don't tend to prioritise rewarding handling. But at least this car proves that these two things can actually come together quite beautifully.
In other words, BMW's Active Hybrid5 was, for its period, a great technical achievement. A car that treads lightly in its application of hybrid technology, yet appears to yield real results. Drive one and there's the potential to enjoy yourself hugely. Enough even to almost make you want to forget the major caveat - namely that the alternative diesel 5 Series model is cheaper and more frugal. And the fact that you'd have to do a pretty high mileage before even financially justifying this car over its conventional petrol counterpart.
It all points to the truth of the matter. That BMW didn't build this hybrid model for Europeans who'd struggle to justify it but for US and Chinese buyers not so enamoured with the alternative prospect of diesel power. People of that sort on these shores are rare indeed, but if you're one of them, then here's a rare choice to match.