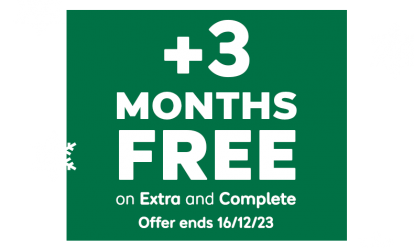 With 12 months of cover, new customers get an extra 3 months for free*.
*Added after 12 months, excludes Basic cover. New customers only. Ends 16/12/23, 7am.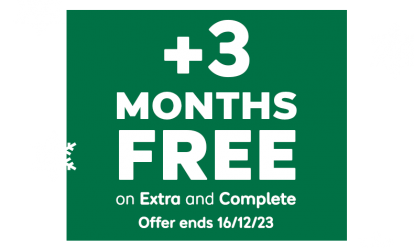 The Touran compact MPV has the usual Volkswagen attributes - but will that be enough for class leadership? Jonathan Crouch drives the current version.
Ten Second Review
Volkswagen's third generation Touran is designed to compete with the best that the compact 7-seater MPV class can offer. Underpinnings from a Golf hatch bring with them highly efficient engines that complement neat design and general quality that is still difficult to better in the sector.
Background
Volkswagen really should be good at MPVs. It has, after all, been making the things for well over sixty years. Today's volume Volkswagen people carrier is this one, the Touran.
The Touran is the vehicle to which your Volkswagen dealer is most likely to direct you if you've a growing family and need an MPV to suit - though these days, the German brand does offer quite a choice of 7-seater options. Buyers needing something more utilitarian have the Caddy Life MPV, while those in search of greater quality have the five-seat Golf SV. If you need something really big, there's the Sharan, a step down from the enormous Caravelle which really is designed for people who've qualified for their own private parking bay at the maternity ward. For most of us most of the time though, this Touran should be about right, positioned directly against rivals like Vauxhall's Zafira Tourer and Renault's Grand Scenic at the larger end of the compact-MPV sector. Launched in 2003 and updated in 2007 and 2010, it was re-fettled in terms of both engine and elegance in mid-2015 - and that's the version we're looking at here.
Driving Experience
These days, just one engine is being offered, Volkswagen's familiar 1.5-litre TSI peterol unit with 150PS, though there is the choice of either 6-speed manual or 7-speed auto transmission. At the wheel, the driving position is quite commanding. True, it might not quite be SUV-like but it positions you noticeably higher than you would be in an ordinary hatchback, offering a better view both of the road ahead and around the glassy cabin - which certainly makes parking easier. In this model, you sit 625mm above street level which, to give you some perspective, is 148mm higher up than you'd be sitting in a Golf. It feels a little sportier this time round too, thanks to the fact that the steering wheel is now more upright. Don't get carried away though: this still isn't an MPV aimed at people prioritising driving dynamics.
Instead, it concentrates on the things family folk really care about, serving up the kind of solid, reassuring driving experience they'll be looking for, with direct speed-sensitive electric power steering and reasonable, though not class-leading, levels of refinement. Through the bends, bodyroll is well judged and a standard XDS electronic differential lock helps you get the traction down. If you want the experience to be more rewarding, then there's the option of the 'Driver profile selection' system that's standard on plusher models. Via 'Eco', 'Sport' and 'Normal' modes, this set-up enables you to tweak steering, throttle response and, on automatic models, gearshift timings to suit the way you want to drive.
Design and Build
From the outside, this model is still unmistakeably a Touran but, due to its longer wheelbase, it now looks sleeker and sharper than previous generation models. This Touran is 130mm longer than the model it replaced in 2015. Much of this is in the wheelbase, which, at 2,791mm, is 113mm longer than that previous model - further increasing usable interior space. At the front, the slim low breather opening accentuates this MPV's width and low centre of gravity. Below the side windows is a contoured shoulder line starting above the front wheel arch which also emphasises its length. Long side windows add to what Volkswagen hopes is a light, sporty appearance.
This MK3 model Touran was the first MPV the brand had based upon its Modular Transverse Matrix chassis, which allows a larger wheelbase and extra room inside. You notice this in the 743-litre luggage bay - which can be increased to 1,980-litres with the seats folded: it's the biggest in its class, making this an ideal family MPV. All models are equipped with a seven-seat layout that features a new fold-flat system. The seats in the second and third rows, plus the front passenger seat backrest (from SE trim up) can be folded in a matter of seconds, creating a level continuous floor for easy loading. With the second and third row seats folded, the Touran has a cargo capacity of 1,857-litres and has the largest luggage compartment in its class. 47 storage compartments also ensure that life's essentials gadgets can be carried safety and securely.
Market and Model
Price-wise, the Touran sits in the £34,000 to £37,000 bracket - the kind of thing you might expect for a seven-seat MPV of this kind. There are four main trim levels - 'SE', 'SE Family', 'SEL' and 'R-Line' - and all models feature air conditioning, fold-flat seating, a touchscreen radio system, an easy-open and roll-up luggage compartment cover and an electric parking brake. Safety stuff runs to ISOFIX child seat fixtures on all rear seats, seatbelt detection in the second and third rows as well as the front, plus Automatic Post-Collision Braking and up to nine airbags.
Ingenious touches include a large removable container in the 'Jumbo Box' under the front centre armrest and a luggage compartment light which can easily be snapped out for use as a torch. Further up the range, buyers will enjoy niceties like larger 17-inch alloy wheels, chrome-framed windows, ambient lighting and a three-zone automatic air-conditioning system. For those after something sportier looking still, there are R Line exterior and interior packages available plus optional LED headlights.
The standard equipment now includes, among other things, PreCrash at the rear. The system uses the sensor technology of the Side Assist lane change assist. Radar sensors detect the position and speed of cars behind the Touran. If PreCrash at the rear detects an imminent rear-end collision due to the position of the following vehicle and the excessive speed difference between the two vehicles, the proactive occupant protection system is activated - not only while driving, but also while stationary with the engine running or in start/stop mode.
A multifunction camera is also now on board every Touran to identify objects or people as quickly as possible. The camera is thus one of the most important components in the car when it comes to assist and safety systems. In addition, the optional "IQ.DRIVE incl. IQ.LIGHT" package now includes, among other things, the Travel Assist2 driver assist system in conjunction with the Lane Assist2 lane departure warning. The system can assist in keeping the vehicle in lane, maintaining a distance from the vehicle in front and also ensuring that the vehicle keeps to a maximum speed set by the driver.
Cost of Ownership
This Touran with the 1.5 TSI petrol engine and a manual gearbox manages up to 42.2mpg on the combined cycle and up to 152g/km of CO2. With the DSG auto, it's much the same showing. As for servicing, well there's a fixed-price package that covers the car for three years and 30,000 miles. This includes an oil change at 12 months or 10,000 miles (whichever is soonest), an interval service that includes an oil change at 24 months or 20,000 miles and a full inspection service with oil and brake fluid changes at 36 months or 30,000 miles. In each case, parts and labour will be guaranteed for two years and you'll be able to transfer the plan to a second owner should you sell your Touran during the period of cover.
And warranties? Well the standard package is three years and 60,000 miles. We can't see why Volkswagen couldn't extend that mileage limit to 100,000 miles, since that what you get on its mechanically very similar Caddy model. Doing that though, wouldn't give Volkswagen dealers so much of an opportunity to sell extended warranty packages. There's one for four years and 75,000 miles or, if you plan to see a bit more of the world in your Touran, there's a five year / 90,000 mile package. Whatever your decision, your car will come with three years of pan-European Roadside Assistance that has no mileage restriction. The paintwork warranty lasts for three years and, as you'd expect, this MPV is protected by a 12-year anti-corrosion package.
Summary
The Touran has already established a strong following amongst growing families. All it really needed was a little more of a spark, both in way it looked and performed. This third generation version is about as far as Volkswagen is prepared to go in that direction, with sharper looks, even higher quality and efficient engineering.
Will it be enough? Maybe not to shift this car's appeal too far from those who would have bought one anyway but it remains the quality choice at the upper end of the compact 7-seater MPV sector - and a surprisingly affordable one. It's not an avant garde option but it's a stylishly safe one - and there's a lot to be said for that.