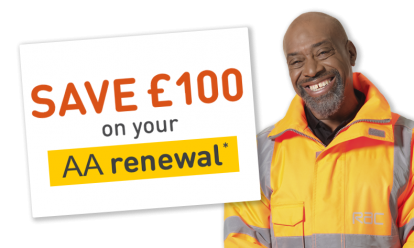 Save £100 on your AA renewal when you switch to a 24 month RAC Breakdown Cover plan. Join the UK's best breakdown provider as voted by Auto Express drivers 2021.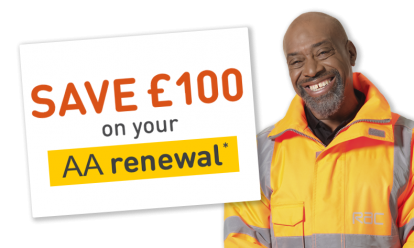 Can Volkswagen's improved Sharan continue to vie for top spot in the large MPV class? Jonathan Crouch takes a look.
Ten Second Review
Families ask a lot of their vehicles but few kinds of car can answer more of those questions than the large MPV. The Sharan is Volkswagen's idea of the ultimate big people carrier, with a variety of seating options and punchy yet economical engines. Sliding side doors enhance access and the seats themselves contort into a wide array of different layouts. This improved model gets extra connectivity. It's a car of its time.
Background
When the original Volkswagen Sharan was launched in 1995, there were far fewer options for car buyers looking to carry seven passengers than there are today. As the Sharan MK1 aged gracefully, the market sector it called home was being nibbled away at by family-sized 4x4s, large estate cars and even smaller compact MPVs with an extra pair of seats positioned in the boot.
It's reached the stage where those with a super-sized family have a wealth of choice at their disposal, ranging from van-based utility to all terrain ruggedness and executive luxury. This second generation model aimed to make a strong case for traditional large MPV motoring and it's been usefully enhanced with extra equipment that sees family buyers getting extra navigation technology.
Driving Experience
The engine line-up opens with a 1.4-litre petrol, the idea of which might set alarm bells ringing in light of the Sharan's size and this unit's lack thereof. Fortunately, Volkswagen isn't offering this vast piece of automotive real estate with any old weak-willed 1.4. The powerplant in question is the Twincharger 1.4 TSI which generates 150PS with the aid of turbocharger and supercharger. Most owners though, will want a TDI diesel - and there are a couple of 2.0-litre choices, offering either 150 or 177PS. The 150PS variants come with manual gearboxes as standard but Volkswagen's DSG dual clutch automatic is available as an option and will make a lot of sense for many Sharan buyers, who have to have the auto with the 177PS derivatives.
Anyone who tells you that a large-segment MPV is 'rewarding at the wheel' is either lying or being paid by the manufacturer concerned. This one though, is probably as nimble as it needs to be for its practical role in life. Yes, we'd like a bit more feedback from the steering but at least the car doesn't roll and wallow through the bends to the extent that a big van-based large MPV would do - Volkswagen's own Caravelle for example.
Design and Build
The practical looks of this MK2 Sharan are much as they've always been, housing impressive interior versatiliy. The styling is typical Volkswagen, uncomplicated but classy, and there's a conspicuously large glass area bringing plenty of light into the cabin while affording all occupants a good view out. Just because a vehicle has seven seats, it doesn't mean that seven adult-sized occupants can fit comfortably on board but this Sharan has the space that compact MPVs and large SUVs invariably lack.
The rear doors slide back to give a wide access point to the second row of seats. Both these doors and the tailgate can be electrically powered for added convenience and access to the third row seating is improved by the Easy Entry function through which the outer seats in the second row tilt and slide forward in a single motion.
The entire cabin - which features smart accents and materials - is based around the EasyFold seating system. This allows the three second row seats to slide back and forth individually to alter the legroom available. It also means that all of the rear seats can fold flat to the floor creating extra luggage space. As usual, there isn't a whole lot of luggage capacity with all the seats occupied but with the third-row folded down, a huge 711-litres is available up to the car's belt-line. A detachable mesh partition allows cargo to be stacked to the ceiling for a 1,167-litre capacity and with all the rear seats folded, a maximum of 2,297-litres is available. The cabin looks as solidly constructed as we've come to expect from Volkswagen with the now-smarter dashboard's controls being as clearly marked and simple to operate as you'll find anywhere.
Market and Model
Pricing sits mainly in the £30,000 to £38,000 bracket common to his class of car and trim levels run simply from 'S' to 'SE Nav' and on to 'SEL'. Most buyers will want the 7-seat layout but customers can also opt for a six-seater configuration, offering a 'business' layout with a pair of roomier seats in the second and third rows.
The second generation of Volkswagen's modular infotainment platform is used in the Sharan offering a maximum level of connectivity. This was one of the first of the brand's vehicles to be equipped with "App Connect"; thanks to the MirrorLink, Android Auto (Google) and Car Play (Apple) systems that can nw be activated in-car, a wide variety of apps can be fed into this model's much improved infotainment system. Discover Navigation is standard across the range, as is a blind spot monitor with rear traffic alert including lane assist and dynamic road sign display.
Safety provision is pretty complete too. Along with the standard Automatic Post-Collision Braking System, which automatically initiates braking after a collision if the driver is no longer able to intervene, numerous optional assistance systems are now available. They include the ambient traffic monitoring system 'Front Assist with integrated City Emergency Braking', the 'Lane Assist' lane-keeping assistant, 'Adaptive Cruise Control' system, the third generation of 'Park Assist' (for assisted parking and exiting from parking spaces) and the 'Blind Spot Monitor', which warns of vehicles in the blind spot when changing lanes.
Cost of Ownership
The petrol (TSI) and diesel (TDI) engines used here have a decent reputation for efficiency. These turbocharged direct-injection units all conform to the Euro-6d emissions standard. All engines may be combined with the agile 6-speed dual clutch gearbox (DSG), which also enables a fuel-saving coasting function (which allows decoupling of the engine from the drivetrain when the driver's foot is taken off the accelerator pedal). Fuel economy is helped by a Stop-Start system and regenerative braking which help reduce the workload of the Sharan's engines.
On to the figures. The 1.4-litre TSI petrol unit manages up to 36.2mpg on the WLTP combined cycle and 159g/km of NEDC-rated CO2. Switch to 2.0 TDI motoring and you'll find the entry-level 150PS unit will improve those figures to 44.8mpg and 135g/km. The 177PS 2.0 TDI model manages 40.4mpg and 147g/km. As ever, Sharan buyers can expect the usual sturdy VW residual values.
Summary
Whether you have a big family or a small one that makes big demands on your family car, Volkswagen's Sharan is designed to cope. It ticks the usual large MPV boxes with economical engines, a light and spacious cabin, a versatile seating system and good safety credentials. Buyers can also choose from a range of high-tech features and Volkswagen's simple, sturdy design is common throughout. There are more ways to carry lots of luggage or passengers than ever before but the Sharan has to be amongst the classiest ways to get the job done.