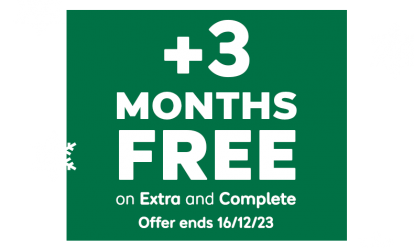 With 12 months of cover, new customers get an extra 3 months for free*.
*Added after 12 months, excludes Basic cover. New customers only. Ends 16/12/23, 7am.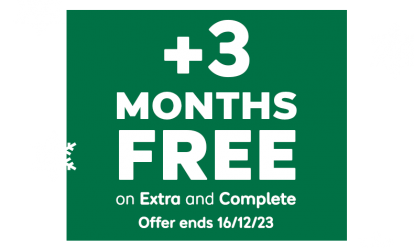 BY ANDY ENRIGHT
Introduction
MPV buyers tend to be a conservative bunch. Rarely interested in way out styling or ridiculous engines, the key demands are practicality, reliability, and quality all underlined by manageable costs. Perhaps that's why the Volkswagen Sharan has been such a consistently high performer in the UK sales charts. Although buyers know that under the skin the mechanicals are much the same as a SEAT Alhambra or a Ford Galaxy, the badge on the bonnet tends to plump up the Sharan's resale values to such an extent that it usually overcomes the premium you'd have paid for the Wolfsburg product from new. All of which is great news for the smugly smiling vendor but not such a happy story for the used buyer out to shave a few pounds off the deal. Demand for good, late Sharans runs high so although there may not be many outrageous bargains out there, at least you know you'll be driving home a quality MPV.
Models
Models Covered:
5dr MPV, 1.8 turbo, 2.0, 2.8 V6, 2.8 V6 4WD, 1.9TD 115,130bhp PD [SL, SE, BlueMotion, Sport, Carat, 4Motion Carat]
History
Sharan history dates back to the early nineties when Volkswagen and Ford jointly funded the design programme and built a new factory in Portugal to handle production. The Sharan, Alhambra and Galaxy carved the market up nicely between them, giving Renault's fat and complacent Espace a good kick in the pants. By 2000, however, the MPV landscape had changed significantly. Cars like the Renault Scenic and the Citroen Xsara Picasso had proved that many customers really did think that good things came in small packages.
Volkswagen responded by improving the Sharan, giving it more of its own identity with an all-new nose and tail styling. More importantly in the face of clever-clogs upstarts such as the Vauxhall Zafira, the Sharan featured seven seats as standard. A 115bhp 'Pump Duse' turbo diesel engine was introduced which was mated to the 4Motion all-wheel drive system in late 2001 although this model was deleted shortly thereafter. Value-packed Sharan SL entry-level models appeared in 2002, and in early 2003 the powerful 130bhp Pump Duse diesel engine was plumbed into Volkswagen's MPV. 2004 then saw a restyle to the rear end and wing mirror-mounted side indicators added. Front and rear parking sensors also became standard across the range.
The BlueMotion model arrived early in 2008. Based around the 2.0-litre TDI engine, it brought a series of modifications designed to lower emissions and boost fuel economy.
What You Get
Early Sharan owners who haven't yet tried the second-generation version will find a package that smacks of much greater quality, crammed with features to please family users. The first and most obvious improvement that buyers of the original Sharan will notice is the smarter dashboard, which could have been lifted from a Volkswagen Passat. This includes lovely touches like silver-ringed instruments, backlit at light with the familiar Volkswagen blue glow.
There's also a restyled centre console with space for the optional satellite navigation system and a chunky four-spoke steering wheel. More practical improvements include retractable cupholders, extra map pockets in the doors and a pair of useful lidded cubbyholes on top of the dash.
Since they were going to all this trouble, the German designers couldn't resist also tinkering with the exterior to create a more distinctive look that would distance the Sharan from its Ford and SEAT clones. Hence a new set of Golf-style clear-lens headlamps and a Bora-look bonnet and front grille. At the back, there's a slightly bigger rear window and restyled light clusters.
Seven seats are standard on all models and as far as their layout is concerned, things are pretty familiar - though early Sharan buyers should find that the removable chairs themselves should feel a lot more comfortable in this current model. Sadly, they're no lighter, so lugging them in and out remains a job not to be undertaken by the weak or faint-hearted. The two front seats can be swivelled round completely to face the rear - which is great for picnics and business meetings if you're stationary and there's only four in the car. It's annoying however, that you still can't do the same with the middle set so that occupants behind the driver can face each other and talk on longer journeys.
Air conditioning and the reassurance of a three-year warranty is standard across the range. As for other items of equipment, even the entry-level model gets security remote central locking, roof rails, an alarm, a trip computer, four airbags, ABS, an electronic engine immobiliser, electric front windows, power steering and a good quality radio cassette player.
This current Sharan corrects most of what was wrong with the original. If the Spanish factory can now continue to produce cars as well screwed together as those from Volkswagen's base in Wolfsburg, then this car should also continue to lead its class.
What You Pay
Please fill in the form here for an exact up-to-date information.
What to Look For
Check for faulty trim and excessive transmission noise caused by the specially lengthened gear linkages. On the popular 2.0-litre, listen for clattery camshafts and make sure that the drive belt has been replaced on schedule.
Bear in mind too that most Sharans will have been used by people not used to cars of this size. It's worth checking, therefore, for body scrapes and scuffed mirrors. Finally, check the condition of the rear seats; their frames may have been damaged by ill-judged removal attempts.
Replacement Parts
(Estimated prices ex VAT) A clutch assembly is around £110, an exhaust system around £200, a catalytic converter around £360 and an exchange alternator around £165. Front brake pads are around £60 and a headlamp unit should set you back just under £85.
On the Road
This car (along with its Galaxy and Alhambra stablemates) is the best handling full-sized people carrier you can buy. The Sharan doesn't roll, pitch or wallow like many of its MPV counterparts. Nor do you need a period of acclimatisation before you can drive it quickly, as you would, for example, with a fashionable four-wheel drive. A series of suspension tweaks for the second generation models have improved things still further. The German engineers concentrated particularly on improving the ride over poor surfaces - the kind of thing you notice around town - and they've largely succeeded without compromising the higher speed handling that makes this car the rewarding drive it is.
These days, all models feature a six-speed manual gearbox. If that doesn't suit, there's the option of a 5-speed automatic with Tiptronic override that allows you flip manually between the cogs if you're in the mood. Which might often be the case thanks to the revised range of engines on offer.
Many buyers opt for the entry-level 115bhp 2.0-litre petrol, or the base 115hp 1.9-litre turbodiesel variants now reduced in price following the introduction of 130bhp turbo diesel models. There's also a potent 150bhp 1.8-litre 20v petrol turbo. Above these sits a 204bhp petrol VR6, good for 135mph. There's also a relatively rare 4Motion all-wheel drive option.
Overall
All too often taking the safe option lands you with a car that's grey, boring and predictable. The Sharan proves the exception to the rule, offering a surprising sideline of fun alongside the more usual MPV staples. It's easy to see why it's so well regarded and tracking down a decent used example shouldn't be difficult. Just don't expect rock bottom prices. In this market, as in so many others, you get what you pay for.