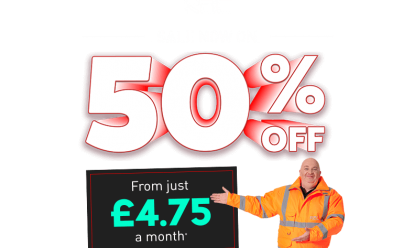 Get covered in our half price Breakdown Cover sale from just £4.75 a month.* We're the UK's best breakdown provider as voted by Auto Express drivers 2021.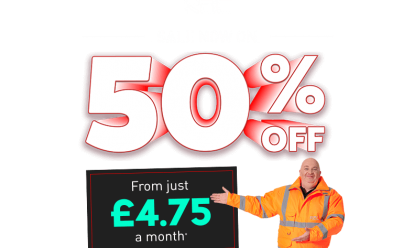 BY JONATHAN CROUCH
Introduction
If you want the best People Carrying MPV with the best resale value in the class, then you're probably looking at buying a Volkswagen Sharan. Though the car shares its design with Ford's class-leading Galaxy (and SEAT's Alhambra), that Volkswagen badge and the fewer numbers on the road have kept second-hand Sharan values impressively high.
On the face of it then, used buyers would be better going for the more plentiful and almost identical Ford. In practice however, you might want to give it some thought. For a start, though you might pay a little more for a Sharan, it will of course be worth more when you sell it. More debatably, Volkswagen dealers argue that their car's German-sourced 2.0-litre engine is better than the Mondeo unit in earlier versions of the Ford. You pays your money...
Models
Models Covered:
5dr MPV, 1.8 turbo, 2.0, 2.8 V6, 2.8 V6 4WD, 1.9TDI 90/110/115bhp PD 2.0-litre TDI 140 [CL, S, GL, GL VR6, SE, SE VR6, Carat, Sport Turbo, Sport 4MOTION, Carat Turbo, Carat VR6, GL VR6 Synchro, Carat VR6 Synchro, Carat 4MOTION]
History
Credit for the Sharan/Galaxy design must of course be shared equally with both Volkswagen and Ford. Together, the two companies jointly funded the design programme and built a new factory in Portugal to handle production.
By the time the car came to market in 1995, rumours abounded of a less than cordial relationship between the two companies - which both denied. Whether this has had any bearing over their decision to limit the sharing of engines is anybody's guess.
Basically, the two cars shared the same 2.8-litre V6 engine (the VR6 unit used in the top Volkswagen Golf) and the 1.9-litre turbo diesel (also Volkswagen-sourced). They did, however, go their own separate ways with the 2.0-litre units used in the entry-level models; the Sharan had the Volkswagen Passat unit, while the Galaxy's 2.0-litre engine was from the Mondeo. Subsequently, Ford added a 2.3-litre unit (first seen in the Scorpio) and dropped the two-litre engine from the Galaxy range. Volkswagen meanwhile, offered a 110bhp turbodiesel engine.
The third version of this car was built by Volkswagen-owned SEAT and christened the Alhambra. It used Volkswagen engines - the 2.0-litre and 1.8-litre turbocharged 20-valve petrol units and the Volkswagen 1.9-litre turbo diesel.
As far as the Sharan is concerned, the car was launched in July 1995 and not changed substantially until early 1997. At this point, the TDI 110 model was launched to sit just above the standard 90 horsepower 1.9TD model. Plus a four-wheel drive V6 Synchro model (in GL and Carat specification) was announced. In 1998, a 1.8-litre, 20-valve petrol turbo model was also added to the range. The range was completely revised in mid-2000 with new nose and tail styling, an all-new interior with seven seats as standard plus engine changes including the introduction of the new 115bhp 'PD' turbo diesel engine. This engine was mated to the 4Motion all-wheel drive system in late 2001.
By early 2006, the V6 engined petrol models had been discontinued and a smoother 140bhp 2.0-litre TDI diesel engine had been brought in to replace the 130bhp 1.9.
What You Get
Though at first glance every inch an MPV, the Sharan, says Volkswagen, is something quite different. Sure enough, though it seats between five and seven people depending on the model you choose, it's easy to drive, simple to park and no more expensive to run than the car you have at the moment.
This, say Volkswagen, is the future; car-like qualities in what, until pre-Sharan and Galaxy times, was a van-like sector of the market. In the showroom, the car costs about the same as a mid-range Volkswagen Passat estate, measures in at about the same length and takes up no more space on the road. Behind the wheel, it's exactly like a medium range estate - only better, thanks to that high-seated driving position and the glassy cabin.
Whichever version you choose, you'll be looking for flexibility - and you shouldn't be disappointed. Whatever configuration of seats you choose, you'll find that all of them can be folded down or unclipped and removed completed. Above CL specification, the front seats also swivel round to face the rear passengers, facilitating picnics or on-the-spot conferences.
What You Pay
Please contact us for an exact up-to-date valuation.
What to Look For
Check for faulty trim and excessive transmission noise caused by the specially lengthened gear linkages. On the popular 2.0-litre, listen for clattery camshafts and make sure that the drivebelt has been replaced on schedule.
If you're buying a base model, make sure you're getting seven, rather than five seats (some basic cars miss out the back two). Also, most CL models do without air conditioning (well worth having in a car with this glass area) so think carefully before you go without.
Bear in mind too that most Sharans will have been used by people not used to cars of this size. It's worth checking, therefore, for body scrapes and scuffed mirrors. Finally, check the condition of the rear seats; their frames may have been damaged by ill-judged removal attempts.
Replacement Parts
(Estimated prices ex VAT) A clutch assembly is around £110, an exhaust system around £200, a catalytic converter around £360 and an exchange alternator around £165. Front brake pads are around £60 and a headlamp unit should set you back just under £85.
On the Road
This car (along with its Galaxy and Alhambra stablemates) is the best handling people carrier you can buy. The Sharan doesn't roll, pitch or wallow like many of its MPV counterparts. Nor do you need a period of acclimatisation before you can drive it quickly, as you would, for example, with a fashionable four-wheel drive.
Overall
Both the Sharan and its Galaxy stablemate lead the MPV class on merit. If you can find a good one at the right price, don't hesitate.