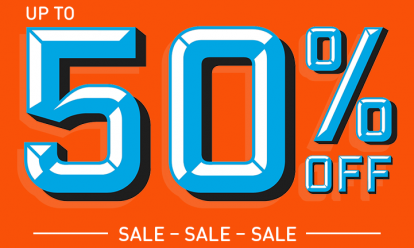 Get covered in our half price Breakdown Cover sale from just £7 a month.* We're the UK's best breakdown provider as voted by Auto Express drivers 2021.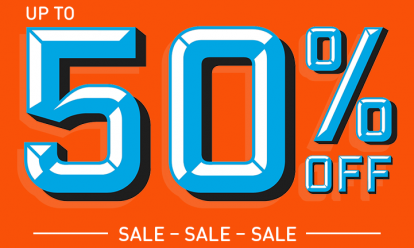 By Jonathan Crouch
Introduction
Serious about space? So is Volkswagen's Caravelle. In contrast to the largest conventional MPVs on the market, it'll not only take seven people but all their luggage too, thanks to commercial origins refined by decades of development that have created a quality car-like feel for driver and passengers alike. Ultimately, there isn't much that can do what a Caravelle can. Here, we look at the T5 generation version as a used buy.
Models
(5dr MPV 2.0 TDI 140PS, 2.0 TDI 180PS diesel [SE, Executive, Business])
History
The Volkswagen Caravelle. It is, in every way, the definitive extra-large people carrier, developed over half a century of history that has seen this vehicle and its predecessors share and change the lives of countless families in almost every country of the world.
Such a simple concept you'd think - a windowed van for people rather than packages - but then the best ideas always are. This one came from a Dutch vehicle importer called Ben Pon who just after WWII, spotted workers at Volkswagen's Wolfsburg factory using a stripped-down Beetle to move parts around. Inspired, he sketched out a platform for a versatile commercial vehicle that would brilliant for business and, with seats and windows, fine for families too.
Following the 1950 launch, it was the seated versions that most captured the public's imagination, early versions of which were known by a whole variety of names - the Samba bus, the Kombi, the Microbus or even, in the swinging Sixties, the 'hippie bus'. In America, it was simpler: a people carrying Transporter was just known as a 'Volkswagen Bus'. These vehicles offered simple, utilitarian people transport but by the time the third generation T3 Transporter model was introduced in 1980, Volkswagen thought it had identified an extra market amongst buyers who liked the size and versatility but wanted to move their passengers around in more car-like surroundings. So was born the Caravelle.
The T5 version we look at here was based on the fifth generation T5 Transporter van series first introduced back in 2003 and was of course a far cry from the crude but characterful original buses. Fully car-like qualities though, only arrived with the 2010 introduction of the facelifted version we'd suggest you try and focus on, a model which belatedly dispensed with noisy, inefficient direct injection diesel engines in favour of quieter modern common rail power. The result, in this guise, can be almost anything you want - a huge family runabout, an up-market taxi or even a fully-fledged business limousine. This T5 generation Caravelle range sold until mid-2015 when it was replaced by the T6 generation model.
What You Get
There's something a little more up-market about a Caravelle, a class and quality that marks it out from mainstream brand rivals. You can't imagine a Chairman of the Board being prepared to cruise about in a rival Ford Tourneo Custom or Hyundai i800, however much leather and burr walnut it had inside it. But this Volkswagen can - and does - mix it in limousine circles, sliding seamlessly in amongst the finest four-doors of the corporately wealthy. From the era we're looking at here, only Mercedes' Viano could match it in this respect - and that's a smaller but pricier proposition.
Even low-spec Caravelles look smartly self-assured, van-derived origins partly disguised by the clear horizontal lines and chrome trim of frontal styling designed to replicate that used across Volkswagen's passenger car line-up. The headlights and grille merge within a single bar running across the front end, with the grille section split by chrome slats. There's another chrome separator in the air intake carved into the bumper and the whole thing's set off by beady-eyed cornering foglamps and an aerodynamic set of wing mirrors. There's nothing remotely fashionable on offer here but it's all quietly classy in its own restrained way.
But of course, what matters is what you'll find inside. It would of course have been quite possible in something this big - the short wheelbase version is nearly 5m long and nearly 2m wide - to shoehorn in eight or nine seats as rival models from Ford and Hyundai do. As indeed Volkswagen also does in the 'Transporter Shuttle' and 'Transporter Window Van' minibus versions of this design. But then that would have created a 'minibus' feel, which is precisely what most Caravelle owners don't want. In fact, some don't even want seven seats. Power open the sliding side door on the top 'Business' version and you'll find a strict six-seater, with three pairs of single chairs that really let their occupants stretch out.
Assuming that you're not a CEO though, you'll probably prefer to opt for a much more affordable and more practical 'SE' or 'Executive'-spec Caravelle. Though it was theoretically possible for original owners to specify these variants with the six-chair arrangement, almost all buyers chose the more conventional rear seating layout. That means a three-person rear bench right at the very back and two single chairs in the middle that will usually be turned to face it so that passengers can talk directly to each other rather than to the back of peoples' heads.
The front seats can optionally be turned to face those at the rear too and base models have a natty multi-function table that clips in and out of the floor and sits between second and third rows. Customers of the top Business model get a more sophisticated set-up, with a walnut-trimmed refrigerated centre console at the very back and a versatile table top in the middle that can, if required, be turned by 90-degrees, folded and lowered into its base.
Whether the plan is for an impromptu business meeting on the M1 or it's just about keeping the kids quiet on the way to your weekend holiday cottage, these are features that really do make a huge difference to the way this car can be used, versatility further aided by four useful floor-mounted rails. These enable the various rear seats to slide into just about any position you want, depending on the vehicle application you have in mind and the amount of people carrying or packaging space you're likely to need.
You'll have a bit more flexibility when it comes to doing that if, in looking at the two lower spec versions, you find a Caravelle in the long wheelbase guise that wasn't available to buyers of the top 'Business' edition. This longer bodystyle adds another 400mm to the length and offers owners a bit more scope when it comes to re-positioning the seats about - not in itself an especially easy job such is their individual weight and bulk. We'd certainly want to be in the long wheelbase bodystyle if we were planning to spend the night in our Caravelle. Yes, you can do that too. The rearmost bench is easily converted into a large, almost completely flat bed by pulling a lever and pushing the recliner back and down. Original buyers could specify an optional 'sleep pack' offered a rear seat bed extension and window blinds.
And luggage space? Well this is where a super-large People Carrier like this comes into its own. With a conventional car-like large MPV, if all seven seats are occupied, it's unlikely that you'll also have enough space for everyone's luggage. With a Caravelle, it's different. Once you've negotiated the lifting of the huge rear tailgate (something you'll need to have left plenty of space behind the vehicle in order to be able to raise), the cargo capacity with all the seats in use is about double that amount that you'd get in a similar scenario with a large MPV, say like Volkswagen's own Sharan.
It's a bit difficult to quote specific cargo capacity figures because they'll vary endlessly of course depending on the seating permutations you've chosen and how far both the rearmost rows are pushed forward. What we can tell you is that with all second and third row seating taken out, it's absolutely enormous inside, with either 5,800 or 6,700-litres of total load capacity, depending on your choice between short or long wheelbase bodystyles. That may be just a touch less than you'd get in a comparable rival Ford Tourneo Custom, but it's significantly more than even the biggest 'Extra-Long' version of the rival Mercedes Viano can offer.
And at the wheel? Well, you certainly sit high up - to the point where there's a feeling of sitting on top of the car rather than in it. But it's certainly a commanding perch with excellent all-round visibility - though not to the point where we'd want to be without front and rear parking sensors (unfortunately they were optional from new). Volkswagen's design team did what they could to tone down the dashboard's commercial vehicle origins with leather steering wheel trim, smartly white backlit dials and a colour touchscreen sat nav set-up for top models.
Overall though, it is what it is: no soft-touch plastics or chrome-trimmed frippery here and much of the switchgear is sourced from older generation Golfs. Still, some of the van-derived stuff is quite welcome: the dash-mounted gearlever for example or the twin cupholders that fold out from the fascia. And it's certainly very practical with features like properly-sized door pockets that take large drinks bottles. All seems built to last too.
What You Pay
Please contact us for an exact up-to-date valuation.
What to Look For
The Caravelle often tops lists for being one of the most reliable large MPVs out there, so you're mainly looking at condition and service history in seeking the best one out. For every Caravelle that's spent the last few years coping with arduous family duties, there'll be another that's been cherished by someone who never troubled the maximum load capacity. Check the interior for marks and dents, along with the rest of the bodywork outside. If there's damage everywhere with burns or rips on the seats, then it's time to look elsewhere. Post-2010 models should have all service stamps in place from either a VW main dealer or at least a specialist. If any are missing, you'll have to wonder why.
The ownership survey we undertook revealed a mainly very satisfied set of owners, but a few issues were reported. Half shafts have been known to go at around the 60,000 mile point, plus dual mass flywheels have been known to go wrong and there have been some driveshaft issues. Turbo boost leaks have been reported on some cars and we came across one whose owner reported noisy tappets. One owner also experienced wheelspin out of junctions which was traced to brake fluid leaking onto the braking system. Other issues were more minor. If the car you're looking at has electric side doors, check these as a few issues have been reported. One owner experienced problems with the front screen demister, while another had issues with the central locking. Go through all these things on the test drive.
Replacement Parts
(approx based on a 2013 Caravelle 2.0 TDI 140PS) A set of brake pads are between £25-£40 but you could pay as much as £50 for a pricier brand. Brake discs cost around £55 to £80 - or up to £100 if you want a pricier brand. Brake callipers are around £250. Air filters are in the £8 to £12 bracket. Oil filters cost around £5-£7 and fuel filters between £40 and £50. You'll pay around £7 to £17 for a wiper blade but you could pay as much as £35 for a pricier brand. A timing belt would be around £29-£40, with a full timing belt kit costing anything between £120 to £220. Bash one of the wing mirrors and you're looking at paying between £15 and £45 for the mirror section or between £75 and £110 if you need to replace the whole wing mirror unit. A radiator would be around £160, a water pump would be around £37 to £40 and a cylinder head gasket will sit in the £25 to £35 bracket.
On the Road
You'll want to know whether it drives like a car-like MPV or a van-like minibus, so let's get that out of the way right up-front. The on-road experience is somewhere between the two, though your reaction might be more positive than that if you're not up to speed with just how dynamically adept modern large vans really are. The feeling you get at the wheel of this one varies a little of course depending on whether it's fully loaded with passengers, a state in which both ride and composure are much improved.
If there's no one in your Caravelle but you, you're probably more likely to notice the vague power steering and the slightly lumpy low-speed ride. And of course the high-sided shape and 2.5-tonne kerb weight don't take particularly kindly to sharp high speed cornering antics. Better of course to settle back and use this vehicle as intended, wafting around on the potent wave of torque delivered by the common rail four cylinder 2.0 TDI diesel engines that replaced their wheezy old five cylinder direct injection predecessors in 2010 and have since been staple fare for all Volkswagen buyers.
There are two on offer, base models being powered by a single turbo 140PS unit putting out 340Nm of torque, enough to get this sizeable chunk of German real estate to 62mph en route to 107mph. Ideally though, you'd opt for the more modern and efficient 180PS BiTDI twin-turbo version of this unit. At low engine speeds, the largest of the two BiTDI blowers delivers steady charge but go a bit faster and there's a second smaller turbocharger, ready to cut in and give additional boost. At first glance, the stats don't seem much affected (the 0-62mph time improves fractionally to 11.4s and the top speed to 119mph) but what's more important is the jump in torque up to 400Nm, enough to give this heavy vehicle a real shove forward, especially when accelerating from low speeds, something you'll particularly appreciate when you're driving fully laden and/or up sharper slopes. Or when towing: all Caravelles can tow a braked trailer of up to 2,500kgs.
In town, you'll find this vehicle easier to manoeuvre than you might expect something of this size to be. That's partly due to the excellent all-round visibility and raised driving position - and a flat vertical rear that makes it easier to judge when to stop when reversing. It's also down to the relatively tight turning circle - 11.9m for the short wheelbase model and 13.2m for the long wheelbase version. Urban-bound users will probably prefer to pay extra for a vehicle fitted with the 7-speed DSG auto transmission - as will most other Caravelle buyers if they can afford it. Not that there's much wrong with the reasonably slick-shifted 6-speed manual 'box: it's just that the hi-tech twin-clutch auto suits the laid back cruising character of this car so much better, managing its butter-smooth changes with only minimal impacts on efficiency and performance.
A less popular option when this Caravelle was new was that for '4MOTION' all-wheel drive, offering extra peace of mind on slippery surfaces. It was offered with manual or auto transmission with either engine. This is one of those systems that uses a Haldex coupling to channel power to the wheels with most grip. So while in normal driving, 90% of torque will be directed frontwards, should a loss of traction be detected, up to 100% of forward motion can if necessary be diverted to the rear.
Overall
So how ultimately, ought we to define the Volkswagen Caravelle? You might have started off seeing it as some kind of LCV, a perfectly reasonable assumption given that it's based on a Volkswagen Transporter panel van and sold through Volkswagen Van Centres. But it's got seven seats, so you could also finger it as a kind of minibus. Until you clamber inside and discover that those chairs slide, fold and rotate - just like an MPV. But it's also more than that too, its arm-chair style seats and superior trim materials making it quite upmarket for the kids and more, perhaps, like an executive limousine..
But let's stop this. The bottom line is whether you see it as a smart minibus, an executive MPV or some kind of lifestyle vehicle in the mould of VWs classic Camper vans, this model's unique selling point is space. There just aren't many vehicles of any kind that can seat seven in this kind of comfort and take such a significant amount of luggage along for the ride. This kind of capability isn't inexpensive of course, especially in comparison to some mainstream rivals. But cheaper alternatives lack not only Wolfsburg's legendary heritage in this sector but also the classy feel, bulletproof build and solid residuals of the Volkswagen badge. It's a solid used investment, especiall y in this modern-era T5 guise.
You'll need to be part of a very big family or a very mobile business in order to fully justify Caravelle ownership of course. But if you can, then the conquest of space can start very comfortably at the wheel of one of these.