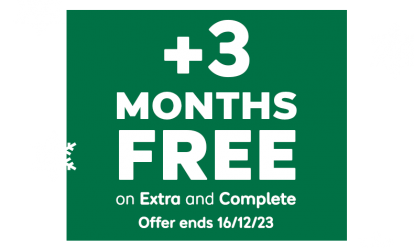 With 12 months of cover, new customers get an extra 3 months for free*.
*Added after 12 months, excludes Basic cover. New customers only. Ends 16/12/23, 7am.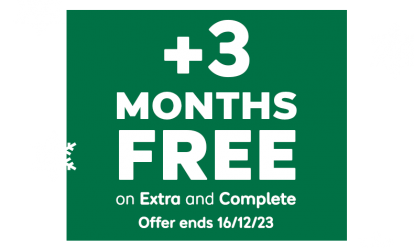 Volkswagen's Multivan arguably makes most sense in eHybrid form. Jonathan Crouch drives it.
Ten Second Review
Volkswagen's Multivan eHybrid brings PHEV efficiency to the big People Carrier segment and does so in surprising style. It's more than a large MPV but not quite as gargantuan as the biggest van-based People Carriers. Possibly, it's an ideal combination of both - with efficiency that could make more sense than driving a diesel.
Background
We've never seen a Plug-in Hybrid Volkswagen MPV before. But that's what we've got here in the sleekly squarical shape of the brand's Multivan eHybrid.
People Carriers may be a dying genre with most brands but they're still very much in vogue with Volkswagen - though with an emphasis on electrification. We've already got the all-electric ID. Buzz. And the next generation Transporter Shuttle will be engineered with a PHEV option. But the electrified VW People Carrier that you're most likely to see is this one.
You can still choose a Multivan with the 2.0-litre TDI diesel, but before you sign up for one of those, check this eHybrid version out - as we're going to do here.
Driving Experience
The drive system here certainly isn't one you'd typically expect to find in a van (or of a VW MPV come to that) - a Plug-in Hybrid set-up offering 218PS from the combination of a 1.4 TSI petrol engine and an 85kW electric motor. Nor is the silence of this big Volkswagen's progress when forward motion is being sourced purely from the 13kWh lithium-ion battery - which is said to be possible when fully charged for up to 31 miles. When the transition to combustion power does come - more likely to be around the 25 mile mark - it's pleasantly seamless.
Changing gear, as with all Multivans, is done via a dash-mounted auto selector so small you might miss it, though with this eHybrid model there are six ratios, rather than the usual seven. The transmission shifts smoothly, but occasionally exhibits the usual DSG system hesitation at times when you really need it to be assertive - when trying to nip into a fleeting space on a roundabout for instance. We're not quite sure why gearchange paddles are provided because typical customers are unlikely to ever be much interested in using them. If you did and were quick with the changes, then 62mph would theoretically be 9.0s away from rest in this eHybrid variant on the way to 119mph, though you wouldn't willingly want to ever try and replicate those figures because straining the TSI engine in this manner really shows it at its worst.
As with other Volkswagen Plug-in Hybrids that use the same engine set-up, various selectable settings govern the way that the eHybrid powertrain works. The vehicle always starts off in fully-electrified 'E-Mode', before switching to a more normal 'Hybrid' mode that sees the electric motor and the combustion engine combining together. You've also a 'Reserve Charge Level' option that will allow you to save a pre-determined level of battery charge until later in your trip.
Design and Build
There are no exterior clues to this particular Multivan's Plug-in status, so unless your neighbours happen to notice the badging or the extra flap for the charging point, they'll be none the wiser. This model's wider and longer than the old Caravelle (and sits lower). To be specific, it's 1,941mm wide and 1,903mm tall and, in standard-shape SWB form, 4,973mm long. There's an even bigger extended wheelbase LWB version that's 5,173mm long. Style-wise, the Multivan looks, well, much less like a converted van, helped by its smart full-width grille and sharp LED headlights. Plus you can have the split two-tone paint finishes that typified so many previous Caravelles.
But what Volkswagen thinks will really sell larger families this model is its flexible interior and modular seating system. Seven seats are standard, with a six-seat layout optional. All the seats are individual chairs which sit on various rails running the length of the cabin. The seats are 25% lighter than those in the previous Caravelle, making them easier to remove and reposition (especially compared to the old 90kg rear bench). Unfortunately, the middle seats no longer swivel on their bases, so if you want to turn them to face those at the very rear, you'll have to unclip them, lift and turn them round.
Up front, because Volkswagen hasn't fitted a conventional handbrake or gear lever, there's no centre console, but if you miss that, the passenger cabin sliding table can be pushed right up to the front to function as one. There's a smart multi-function steering wheel through which you view a 'Digital Cockpit' instrument display. Infotainment is taken care of by a 10-inch centre screen.
Impressively, luggage space isn't affected by the PHEV drivetrain. With all the seats in place, boot capacity is 469-litres on the SWB model and 763-litres with the LWB version. Maximum load space with all seats folded on models without a sunroof is rated at 3,672-litres for the SWB model and 4,005-litres for the LWB version.
Market and Model
From launch, prices for this Multivan began at a fraction under £50,000. You're looking at a premium of just under £4,500 more than the conventional 2.0 TDI diesel version, which also only comes as an automatic. There are two body shapes, the standard one or, for £1,350 more, the alternative 'Long' version. And two trim levels, the 'Life' version or plusher 'Style.
Even on the entry-level 'Life model', the specification's pretty generous including 17-inch alloy wheels, seven seats, two sliding doors, a 'Digital Cockpit' instrument display screen and a 10-inch centre infotainment monitor. Top 'Style models', which start at around £60,000 for the standard eHybrid variant, offer the brand's piercing 'IQ.LIGHT' LED matrix headlights, plus customers also get the 'Discover Media' navigation system, Park Assist, electric sliding doors and a powered tailgate with an easy open feature.
Safety-wise, there's 'Front Assist' autonomous braking and 'Lane Assist' feature, among many other standard items. 'Style'-spec also gets Volkswagen's 'Travel Assist' set-up, which facilitates Level 2 automated driving, the system capable of taking over the steering, braking and acceleration of your Multivan at speeds up to 130mph. The driver activates the system by pressing a separate Travel Assist button on the multifunction steering wheel.
Cost of Ownership
This Plug-in eHybrid petrol version theoretically offers up to 156.9mpg on the combined cycle - that reading based around use of the normal 'Hybrid' driving mode. In reality, you're more likely to achieve returns comparable with the 2.0-litre TDI diesel variant - and even for that, you'll need to use the various provided drive modes proactively - and keep an eye on the various provided 'E-Displays'. There's an 'Electric Range Monitor', plus an interactive 'Energy Flow' diagram (which shows at any time what's being powered by what). Plus there's a 'Zero Emissions' screen which briefs you on the amount of fully-electrified mileage you've completed since the start of your journey.
What about emissions with the eHybrid? Well they're rated at a tax-busting 41g/km of CO2, that figure based around the potential 31 mile driving range possible from the 13kWh battery when fully charged. Make full use of that and it's quite likely that with a typical commute, a Multivan eHybrid owner would only need to actually visit a fuel station every month or two. We should cover charging with this PHEV model too. Assuming you install a 3.6kW wallbox charger in your garage, the eHybrid model's battery can be replenished from empty in three and a half hours. From an ordinary household plug, the charging time figure rises to around 5 hours.
Insurance-wise, this eHybrid PHEV is rated between groups 31E and 34E. Residual values are predicted to be strong, with industry experts CAP predicting that this eHybrid variant will retain 63% of its original value after the standard three year / 36,000 mile ownership period.
Summary
We can't help thinking that this, rather than a trendier seven-seat Plug-in Hybrid large SUV, should be a well-heeled family's perfect all-round pick for everyday transport. The 31 mile electrified range should keep you away from fuel stations most of the time if all you use your Multivan eHybrid for is commuting and the school run. And there's massively more third row space (and more luggage room) than you'd get an equivalently-sized and priced Plug-in Hybrid large luxury SUV.
So why will this model be such a rare sight outside the school gates? Possibly because of perceived image. But probably because most people don't know about it. Those that do maybe can't face the thought of a trip to a Volkswagen Commercial Vehicle dealer to try one. But we think it's worth the effort. Maybe, just maybe, your best family travel stories could start right here.