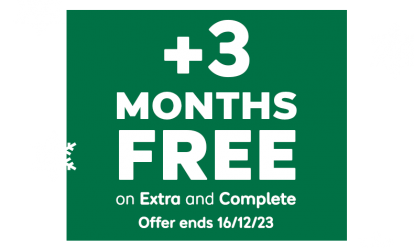 With 12 months of cover, new customers get an extra 3 months for free*.
*Added after 12 months, excludes Basic cover. New customers only. Ends 16/12/23, 7am.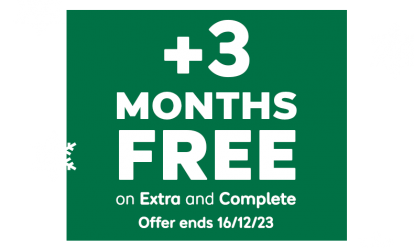 BY JONATHAN CROUCH
Introduction
If you want an MPV to get the family from A to B and aren't too worried about the driving experience on the way, then Citroen's Synergie has a lot to recommend it.
Most customers in this current era of course have bought Ford Galaxys or VW or SEAT clones instead; fine for the driving enthusiasts but in many ways, not as practical as the Citroen, with its sliding side doors. The Synergie too was cloned (Fiat's Ulysse and Peugeot's 806 are essentially the same car). It is however, better specified than its stablemates - depending on the model you choose.
Models
Models Covered:
(2.0 [5/7st LX, SX]/ 1.9TD [5/7st TDLX, TDSX ,6st TDVSX]) / 2.0HDi [5/7st SX, 6/7st Exclusive]
History
The car was launched in September 1995 at around the same time as its stablemates from Peugeot and Fiat, with mainstream models available in LX or SX forms. Unlike the 806 or the Ulysse, there was only one 7-seater interior option, unless you selected the flagship diesel-only VSX version with six plusher seats. Under the bonnet, there was the usual selection of 2.0-litre petrol power or a 1.9-litre turbo diesel unit.
The range received extensive revisions inside and out for the 1998 model year. These included a new corporate grille, modified headlamps and fog lamps and body-coloured side mouldings. Inside, twin front airbags became standard across the range, while in plusher models, rear seat passengers got aircraft-style trays on their seats and a map pocket was added at the foot of the centre console.
The two-litre, common-rail HDi diesel engine was added to the range in October 1999 with a choice of five or seven-seat SX or six or seven-seat Exclusive trim. Six months later, an eight-seater option was introduced and the eight valve 2.0-litre petrol unit was replaced by a 16v unit.
What You Get
Despite affordable prices, the specification is quite good. There's an airbag in the adjustable driver's steering wheel (twin 'bags from October 1997) as well as controls for the four-speaker stereo. In addition, all models got power steering, central locking, an engine immobiliser, front electric windows, adjustable headlamps, tinted glass and front fog lights. Air conditioning was initially standard only in top models but migrated down to SX level for 1998 models.
Mainstream LX and SX versions came complete with seven seats, but if you're planning to use them all on a regular basis, it would be as well to consider the optional roofbars and roofbox available from dealers, since luggage space will necessarily be restricted. The plusher TD VSX variants came only in six-seater format.
Either way, the sliding doors glide back to reveal a wider range of interior permutations than you could shake a stick at. The front seats swivel through 180 degrees to face backwards, the reason being that you can do just about anything you want with the others.
They can be relocated on alternative mountings to maximise legroom, reclined, swivelled, folded, converted into picnic tables or removed altogether. In a few minutes, your Synergie can change from family taxi to removal van, executive mile-cruncher to impromptu conference room.
All this from a vehicle that takes up no more space on the road than the average medium range estate car. It sits a fair bit higher of course - and so will you, which takes a little getting used to. After a few miles however, the superb visibility offered by that vast expanse of glass begins to become a boon. Given a few more, you might even get used to the dashboard-mounted gear stick and find the handbrake (it's on your right).
In day-to-day use, you and the family will notice a careful selection of thoughtful touches. There's even a sprung holder for the driver's sunglasses in the driver's door. Whether you're using your Synergie for a small children's party or simply somewhere to sleep, you'll find Citroen have thought ahead.
What You Pay
Please fill in the form here for an exact up-to-date information.
What to Look For
Not much goes wrong. As with all MPVs, you'll need to watch for damage to the interior trim - scratches, cracks and so on. Many Synergies will have had hard use. Watch out too for parking bumps and scrapes from drivers unused to the car's size. Check for uneven front tyre wear.
There may be possible electrical faults or uneven tyre wear. Also look for worn or sticking sliding door runners.
Replacement Parts
(based on a 1997 Synergie 1.9TD ex Vat) A clutch assembly is around £135, a radiator (on air conditioned cars) £243, front brake pads £60, rear pads £100, a starter motor £300 and an alternator around £310.
On the Road
Under the bonnet, there's a choice of 2.0-litre petrol or HDi diesel power plus a more common 1.9-litre turbo diesel unit. Just over 120bhp takes the petrol versions to 60mph in 13 seconds on the way to 110mph and you'll still average over 30mpg at the pumps. If, like most families, you opt for diesel, then 35-40mpg should be possible on a regular basis with 45 or even 50mpg likely from the HDi engine.
Bear in mind that the high centre of gravity means you can't throw the Synergie around too much; if you want to do that in an MPV, buy a Ford Galaxy/VW Sharan/SEAT Alhambra. Nevertheless, despite the Synergie's van-like origins, handling is surprisingly good.
Overall
As a people carrier, the Citroen Synergie/Fiat Ulysse/Peugeot 806 design probably makes more sense than its Ford/VW/SEAT rival. The sliding door for example, makes it easier to load and unload passengers in tight shopping car parks and there are more interior nooks and crannies to store things in. It's also slightly more spacious.
If all that appeals over the Ford/VW/SEAT's better driving experience, then the Citroen interpretation is quite a good one to choose, if a little pricier on the used market than the Fiat. The only drawback is the lack of an eight-seater option - but will you ever need it?