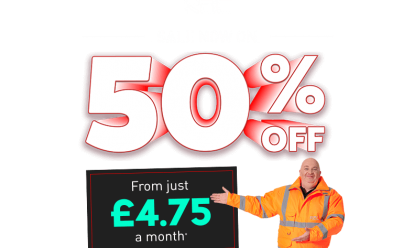 Get covered in our half price Breakdown Cover sale from just £4.75 a month.* We're the UK's best breakdown provider as voted by Auto Express drivers 2021.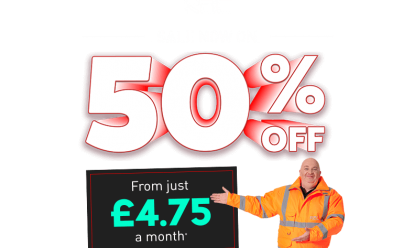 BY ANDY ENRIGHT
Introduction
Having been on sale for over a quarter of a century, you'd expect the Volkswagen Golf to have the measure of the family hatchback market. You wouldn't be wrong either. From its humble beginnings, the Golf has transformed into something very special. Call it aloof, detached or sophisticated, the Mk 4 Golf is a car that has removed itself from the mainstream and now campaigns as a premium value item. How it managed this without bordering on the pompous is down to Volkswagen's adept brand management. As a used purchase, the Golf is a sure-fire five star buy. Other rivals may claim to offer more for less, but drive away in a used Golf and you won't care about such crass squabbling. Superiority complexes that were once the preserve of Bentley drivers can now be yours for family hatchback money.
Models
Models Covered:
(3/5dr hatchback, 5dr estate 1.4, 1.6, 1.8, 2.0 2.3 petrol, 1.9 diesel [E, S, SE, GT, GTi, V5,V6 4MOTION,R32])
History
The usual course for vehicle development to take is for successive models to become bigger and heavier before some bright spark in product development decides that lighter and simpler is the way forward. All of these geniuses must have departed from Volkswagen, because there certainly aren't any left at Wolfsburg now. The Golf has got progressively heavier and more sophisticated in each of its four incarnations, and the Golf Mk 4 is truly a heavyweight contender in every respect. Launched in May 1998, the range initially consisted of the familiar three and five-door hatchback body styles that bore strong resemblances to the Mk 3 model, but with tidier proportions and prettier detailing. There were four petrol engines and three diesels. The petrol options included the 75bhp 1.4-litre 16v, the 100bhp 1.6, the 125bhp 1.8-litre, and its turbocharged counterpart, the 150bhp 1.8T. The diesel units offered were the 68bhp 1.9 SDi, the 90bhp 1.9TDi turbo diesel and the 1.9 TDi version boasting 110bhp. Many of these engines were familiar through use in the Audi range.
The trim levels ran from basic E, through S, SE, GT and GTi. November 1998 saw the launch of the 2,3-litre V5 engined Golfs, effectively the 'old' VR6 unit with a cylinder lopped off. In April 1999, the 2.0-litre 115bhp engine was introduced to the range, being fitted to the Golf GTi, replacing the normally aspirated 1.8-litre unit. The Golf Estate was launched in August 1999 providing another string to the Golf's bow, although many were confused by the car's similarity to the Bora estate, a car which Volkswagen wisely decided not to import to the UK.
In early 2000, the Golf V6 4-Motion was launched, a four-wheel drive uber-hatch that boasted 204bhp from its tuned V6 engine, putting this power to the ground through the Haldex-differential of Audi's TT sports coupe. August 2000 saw the 8-valve 100bhp petrol engine replaced by a 105bhp 16-valve unit. For the 2001 model year, Volkswagen replaced the 115bhp TDI engines with 130bhp units, kept the 90bhp diesels and reintroduced the 110bhp engines, previously deleted when the short-lived 115bhp Pump Duse engine came on stream. The TDi diesel range was reappraised at the end of 2001 to consist of 100, 130 and barnstorming 150bhp Pump Duse variant. A 3.2-litre V6 petrol-powered R32 flagship version with 232bhp was launched in Summer 2002. Volkswagen reprised a favourite badge in early 2003 when the value-packed Match model was announced, replacing the S trim level.
What You Get
Volkswagen have become particularly adept at taking expensive build quality and advanced technology and bringing it within shooting distance of the normal person's pocket. Other competitors claim to have done this but it's the Golf that truly sets the standard - and there's a simple reason why. Where the opposition have had to develop their cars from scratch within tight budgets, the men from Volkswagen have been able to throw millions of Deutchmarks at creating the finest floorpan in the compact car world. Money was no object, declared the Wolfsburg board, safe in the knowledge that their investment could be justified by the use of the same componentry in each of their other three group brands.
The result is that the latest three-door, five-door and estate Golfs are almost identical under the skin to their three Volkswagen Group stable-mates - Audi's A3, Skoda's Octavia and SEAT's Toledo. You won't care about this of course - and why should you? All that really matters is that the Germans have produced a car that in many respects is almost impossibly good for the money.
Though not all of the Golf's engines can accurately be described as 'state of the art', all are impressive, save perhaps the entry-level 1.4, which in a car as heavy as this just feels underpowered. On the move, French rivals can sometimes be more fun round the corners but none feels as safe or as reassuring to drive. Whichever Golf you choose, it will come complete with twin front airbags, side airbags, ABS, a height and reach-adjustable steering column and rear seats incorporating the clever Isofix system for attaching a child seat. It's the little touches that impress you most though. Cup holders in the front and the rear, the self-dimming interior lights, the chrome tie-down hooks in the luggage area, the gas struts to hold up the bonnet, the special cover on the boot locking pin so you don't get things caught in it - save to say that this is a car that makes its competitors feel cheap. It's a car that will please those with an eye for thoroughness and attention to detail, if not those who remember what the original Golf GTi stood for.
What You Pay
Please contact us for an exact up-to-date valuation.
What to Look For
If only everything in life was as reliable as a Volkswagen. Would make a good advertising slogan, that. In all seriousness, the Golf has had an impressive reliability record. Early gripes about the V6 engines have been put to rest, and the entire range has yet to spawn any significant faults. Despite this, the Golf can never quite pip Japanese rivals in reliability surveys. Perhaps this is of secondary importance to the way the car feels. Even if it's not 100% bulletproof, a Golf will always feel better built than its rivals and that counts for a lot. When buying used, look for a decent service record and check the obvious things like panel fit and so on. Golfs are favourites with car thieves, so it may well pay to get an HPI check. Fortunately the Golf Mk 4 has cultivated a mature image that deters the previous generation of boy racers - for the while at least. The flipside of this is hard-treated ex-fleet cars. Pay close attention to odometer readings and look for the usual signs of intergalactic mileages. Otherwise a used Golf Mk 4 is a sound purchase.
Replacement Parts
(approx based on a 1998 Golf 1.4 ex Vat) An exhaust system is about £65. A clutch assembly will be around £70 and a new catalyst will be around £60. An alternator should be close to £50.
Brake pads front and rear are about £25 and £23, respectively. A replacement headlamp is close to £65. A windscreen should be in the region of £90. Major and minor services are around £75 and £35 respectively.
On the Road
The Golf's reputation as the car that would corner on three wheels with steering that danced in your hands and a chassis that made the keen driver's eyes light up is a bit of ancient history now. The Mk 4 Golf is a far more urbane creature, looking disdainfully at such juvenile antics. Even the GTi models are smooth, refined and syrupy, with none of the verve of old models.
Many drivers will lament this metamorphosis, and turn to French or Japanese rivals instead, but for many others it will be a significant benefit. The Golf really does feel like a £25,000 Passat inside - it's only when you glance over your shoulder that you realise that you're in a family hatchback. Buy a model with air-conditioning, decent stereo and an automatic gearbox and you'll have the perfect antidote to road rage.
The 1.8T engine, the GT TDi 110bhp unit and the V6 in the range-topping 4-Motion are probably the best basis for purchasing a Golf, as all are excellent examples of their type. The 1.4-litre and normally aspirated 1.8-litre engines are weak and coarse respectively and should be avoided.
Overall
The Volkswagen Golf Mk 4 range is a mature, sophisticated used buy. One thing it is not is cheap. If you're going to the expense of buying a Golf, make sure you opt for one of the better engine choices and go for the best specification level you can afford. Get a good example of this classiest of 'classless cars' and you'll never settle for anything less.