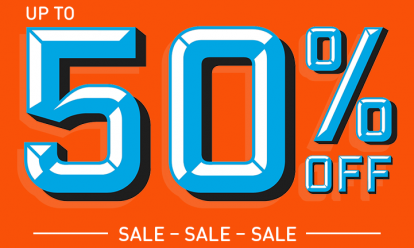 Get covered in our half price Breakdown Cover sale from just £7 a month.* We're the UK's best breakdown provider as voted by Auto Express drivers 2021.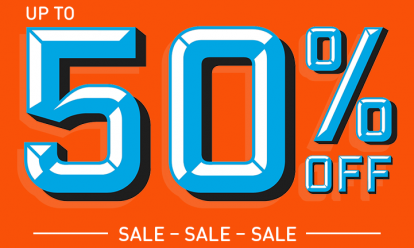 By Jonathan Crouch
Introduction
With the Volkswagen Golf R, the Wolfsburg brand tried to provide the definitive super hot hatch. This post-2013 version was the second Golf R model we'd seen from the company and it came equipped to cause some serious waves in the fastest part of the shopping rocket sector, featuring 4WD and packing 300PS, enough to reach 62mph from rest in just 4.9s. It'll also register better than 40mpg on the combined cycle. Your everyday supercar is right here.
Models
3dr/5dr Hatch
History
The GTI might be the definitive sporty Golf but there are those for whom even this iconic sports hatch doesn't quite deliver the goods. They want more. More grip, more speed, more presence, just more. The thing is, the market for exactly this sort of thing was turned on its head at the end of the Noughties by BMW's M135i. Here was a car that delivered more. 306PS to be exact, and delivered a premium badge in the process for less than £30,000. It was a game changer. Volkswagen needed to respond and deliver a vehicle that could put the upstart M135i in its place.
The GTI couldn't do it. But Wolfsburg delivered a hot hatch that could. Step up the Golf R, launched first in 2009 in 270PS form, then re-launched as part of the MK7 generation Golf range in 2013 with 310PS. Both R models boasted 4WD - but it's the later post-2013 car we look at here as a potential used buy. This era Golf R was lightly facelifted in 2017, at the same time as power from its 2.0 TSI turbo petrol engine was marginally uprated to 310PS, then reduced again to 300PS near the end of the production run in 2019 to meet ever-tightening emission regulations.
What You Get
Apart from that hoovered-to-the-tarmac ride height, the Golf R is distinguished by its revised front bumper assembly, indented with massive air inlets, a modified radiator grille with 'R' logo and daytime running lamps that are integrated into the standard bi-xenon headlights. Move round to the side and you'll clock the aggressive body-colour sills and matt chrome-capped door mirrors. From launch in 2013, the R came as standard with a tasty set of 18-inch 'Cadiz' alloy wheels wrapped in 225/40 tyres, but many owners chose the optional 19-inch 'Pretoria' alloys. The brakes are ventilated discs all round, measuring 30mm by 340mm at the front and 22mm by 310mm at the back.
A big part of the Golf VII design process was a determined weight loss plan and the R benefitted from this by shedding around 45kg from the kerb weight of its predecessor. Its kerb weight of 1,476kg might seem quite hefty for a family hatch sized car but factor in the all-wheel drive transmission and it doesn't seem quite so bad. The interior features cloth sports seats with Alcantara bolsters (leather upholstery was available as an option), while the instrument dials are unique to the R and include some smart touches such as blue needles.
If you come to this post-2013-generation R model fresh from its direct predecessor, you'll find yourself feeling slightly more comfortable at the wheel but perhaps unable to precisely reason why. Let us tell you. The brilliantly comfortable seat was shifted back for the posr-2013-era model, at the same time as the pedals were made a little more widely spaced and there was more adjustment possible from the leather-trimmed, flat-bottomed multi-function steering wheel, through which you view lovely instrument dials reminiscent of high-end chronometers. Start the engine and the needles swing once to the end scale position and then back. Lovely. In between the gauges is a centre display with carousel-style graphics that deliver everything from sat nav information to a lap timer.
Some of this information is also replicated on the 8-inch colour infotainment touch screen that dominates the centre of the dash and will be the biggest cabin change for buyers of the previous 2009-2013-era R model, a feature you can control merely by swiping your finger across its surface as you do on a smart 'phone. This display is the starting point for operation of the Driver Profile selection system that can alter the throttle mapping and engine management set-up to suit your chosen driving style. More conventionally, there's access to the stereo with its DAB digital radio, the trip computer and all manner of Bluetooth telephony - enough to make your mobile device feel right at home. Especially if your car has been fitted with the 'Advanced telephone connection' option that'll enable you to link it in to the car's external aerial for improved reception. Thankfully, ventilation controls were left off the menu of screen functions, operable instead by three chunky dials below. Stabbing away at a touchscreen every time you want to change the fan speed or cabin temperature is a modern innovation most owners, we think, could do without. A bit like the electronic handbrake in fact, something you have to have here.
In the back seat, you'll most notice the improvements wrought through the introduction of the hi-tech MQB platform - and the 53mm wheelbase increase it allows. Rear legroom rose with this post-2012 R model by 15mm, despite the change we mentioned earlier, that of the front seats being moved further back to better suit taller drivers. Shoulder and elbow-room were both improved too and headroom's also quite adequate, despite this generation model's small reduction in exterior roof height. As usual in this class, three adults would be a little squashed here but a trio of kids will be quite happy.
Out back, there's more space for luggage than there was in the 2009-2012-era Golf R, the cargo bay 30-litres larger than before at 380-litres - that's 10% bigger than a Megane Renaultsport from this time and 20% bigger than a Focus RS from this period. It's easier to use too, with probably the lowest loading sill height in the class, a wide hatch aperture and a wide base on the dual-height luggage floor. There's a ski hatch too for longer items. Fold the 60/40 split rear seats down and you get useful 1270-litres - again one of the biggest spaces in the class from this era.
What You Pay
Please contact us for an exact up-to-date valuation.
What to Look For
Most owners of this 2013-2019-era Golf R model we surveyed were very happy with their cars, but inevitably, there have been those who have had problems you'll want to look out for. There have been a few reported issues with the DSG auto gearbox, so make sure the gearbox changes properly. Timing chains fitted to the 2.0 TSI petrol engine have been known to snap prematurely; this can cause a lot of damage - and more than that if the car isn't regularly serviced, so insist on a fully stamped-up service record. Golf R models can also suffer from high oil consumption, so it's vital to keep checking the oil level, even between services. If the level gets too low, it can cause damage to the engine or timing chain.
One owner reported squeaky noises coming from the suspension over speed humps. Another noted that his steering wheel made a slightly wheezy noise when going round bends slowly. There were reports of the boot juddering when closing. And fuel caps that were difficult to open, making re-fuelling a struggle. One owner reported vibration from the door cards at the front and the rear. And another reckoned that his infotainment system was choosing not to function in very cold weather - and at times, was choosing to control itself.
As for mechanical stuff, well we came across one owner who'd had a clutch go after just 4,600 miles - but that's very unusual. Another experienced faulty injectors. And another experienced a power failure related to his DSG auto gearbox. Also look out for smearing wipers, problems with the cabin air blowers and a rattle from the gearbox over speed humps.
Replacement Parts
[based on a 2017 model Golf R ex VAT] An air filter will be priced in the £13 to £20 bracket, an oil filter will sit in the £5 to £15 bracket. A radiator will likely cost between £95 and £115. The front brake discs we came across commonly sat in the £50 to £70 bracket, with pricier-branded discs costing between £120 and £250. The rear brake discs we came across commonly sat in the £40 to £86 bracket, with pricier-branded discs costing up to around £115. Front brake pads are in the £27 to £65 bracket for a set but for pricier brands, you could pay up to nearly £75. Rear pads cost in the £20-£37 bracket. A thermostat is around £19. A water pump is around £53-£73,. A radiator is around £152-£158. Wiper blades cost around £9.
On the Road
That 300PS power output is the headline number as far as the Golf R is concerned (upgraded to 310PS at the time of this car's 2017 model year facelift but then subsequently reduced to 300PS again). Delve a little deeper into this car's stats though and you'll find some other facts that will stop you in your tracks. In manual form it gets to 62mph in 5.3 seconds, but unleash its potential with a DSG twin-clutch sequential transmission and it rockets through that benchmark in just 4.9 seconds. Power is delivered through a fifth-generation Haldex all-wheel drive system, which sends drive to the front wheels during modest throttle loads, but can then direct almost 100 per cent of drive to the rear axle if required. Top speed is limited to 155mph.
The ride height is 20 mm lower than the standard Golf's and 5 mm lower than the GTI's, while Adaptive Chassis Control (DCC) was a popular option. This offers a 'Race' mode, which increases damping, reducing body movements in the process. In conjunction with the driver profile selector, Race mode also sharpens the throttle response and alters the shift pattern of the DSG gearbox.
Overall
The 2013-2019-era Volkswagen Golf R might seem a bit of a conundrum. On the one hand, it's a four-wheel drive, 300PS, two-litre turbo road rocket; the sort of car that you thought had gone out of fashion with the demise of the Subaru Impreza WRX and Mitsubishi Lancer Evo. On the other, it's a wholly civilised, beautifully built family hatch that can better 40mpg and emits less carbon dioxide than a VW Lupo GTI. That, more than its incredible performance figures, shows us how times have changed and how fast hatches have needed to rehabilitate themselves or die.
Offering a strong value proposition and no shortage of capability, it's easy to see how the Volkswagen Golf R found such a ready market amongst more mature hot hatch fans. Whether it's for you though, will very much depend on how you like your sports hatches.