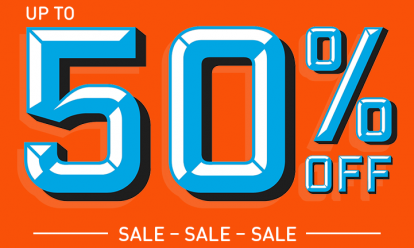 Get covered in our half price Breakdown Cover sale from just £7 a month.* We're the UK's best breakdown provider as voted by Auto Express drivers 2021.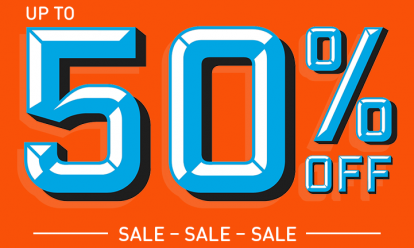 BY ANDY ENRIGHT
Introduction
Volkswagen may have been late to the coupe-convertible party but the car they eventually developed, the Eos, is one of the very best of its type. It's not cheap and used examples are in strong demand. With no weak models in the line up and strong reliability, it's hard to go wrong.
These days when Volkswagen sets out to develop a new car, they don't tend to cut corners. Aware that they charge a premium price for their wares, a certain level of superior perceived quality needs to be built in and the Eos coupe-convertible was no exception. Ostensibly a Golf convertible for a more demanding age, the Eos combined good looks and a decent drive, racking up very respectable sales. Here's what to look for when searching for a used example.
Models
Models Covered:
(2dr coupe-convertible, 1.6FSI, 2.0 FSI, 2.0T FSI, 3.2 V6 petrol, 2.0TDI diesel [base, Sport])
History
Perhaps Volkswagen was a little shamed by the fact that the Golf Convertible which sold from 1998 to 2003 turned out to be something of a half-baked job. Essentially a Golf Mk III - a car model that dated from 1992 - with a Golf MK IV nose grafted onto it to hoodwink customers, it was developed in a time when Volkswagen thought all it had to do was put its badge on the bonnet to guarantee sales. Those days are long gone and post-millennial Volkswagen is a company that is aware that Ford, Vauxhall, Peugeot and Renault are not concerns to take lightly. Hence the depth of engineering that has clearly been lavished on the Eos.
Arriving in dealerships in June 2006, the Eos has ticked over some respectable numbers for Volkswagen. Had it been launched three years earlier it would undoubtedly have been market leader by now but elbowing aside cars like the Peugeot 307CC, Renault Megane CC, Astra TwinTop and Focus CC isn't a simple task. Positioning the Eos as the upmarket branch of a two pronged attack that targets the budget end with the Beetle Cabriolet has been an interesting tactic.
Late in 2007, a 1.4-litre TSI turbocharged petrol engine was introduced to replace the erstwhile entry-level engine, the 1.6 FSI. The Bluemotion Technology model was launched in 2010, based on the 120bhp 1.4-litre unit but using regenerative braking and stop/start technology to improve economy.
What You Get
The acid test of any car of this ilk is how it looks with the roof in place, as many have curiously distended posteriors. There is a slight chubbiness to the Eos' rear but it's definitely more Jennifer Lopez than Johnny Vegas. With the hood down, there's no debate. The Eos aces all of the opposition in the affordable folding hard top class, the clean, wedgy hipline and restrained surfacing giving it a very mature yet elegant look. To this eye at least, it's the best looking Volkswagen since the Corrado. Volkswagen had another trick up their sleeve with this roof. Not content with the normal concertina tin top, they have also managed to engineer a system that incorporates a sliding glass sunroof
Although Volkswagen has used a number of generic parts beneath the surface, they've done a very canny job of giving the Eos its own identity. It must have been financially tempting to slap in a Golf fascia and have done with it. The Golf unit is attractive, functional and cost effective to produce but instead, the Eos gets a different shape dashboard into which existing switches and dials are slotted. The door mouldings and rear seats are also unique to the Eos. As an option, original buyers could select electrically activated easy-entry seats that memorise the driver and front passenger's seating positions and return the seats to this setting when the rear seat passengers have entered or exited the car. Another option was the rear latching system for the boot which closes the final few millimetres effortlessly.
The boot itself is one of the more capacious for a car of this ilk, holding 205 litres with the roof cartridge in place and 380 litres when the car is in hard top mode. Standard equipment includes ESP, pop-up rollover bars, twin front and side airbags, plus specially designed thorax airbags. Sixteen inch alloy wheels are fitted to all models (bar the 3.2 V6 which gets 17" rims) and there's also air conditioning and electric windows.
What You Pay
Please contact us for an exact up-to-date valuation.
What to Look For
The folding roof mechanism has been reliable without the sort of problems that dogged Peugeot and Renault when they were trying to popularise folding tin tops for the masses. Keep a look out for cars that have been flogged by corporate users and ensure that servicing has been attended to diligently. Check the car's specification carefully, as some of the more desirable features weren't standard on lower spec cars. Metallic paint is a must and leather is a key selling feature.
Replacement Parts
(approx based on a 2006 Eos 1.6 FSI) An exhaust system is about £195. A clutch assembly will be around £95 and an alternator should be close to £145. Brake pads front and rear are about £65 and £50 respectively.
On the Road
It won't surprise you to find that many of the oily bits are shared with the Golf. It would have been impossible to translate this car from the Concept C design study to production reality in just 18 months were it not for the case that Volkswagen could pick as many off the shelf parts as possible. Therefore, you'll find a similar multilink rear suspension set up, an identical electro-mechanical power steering assembly and many of the engines are familiar fare. The engine line up includes a 1.6-litre 115bhp entry level unit, a high-tech 2.0litre FSI with 150bhp and the engine out of the Golf GTI, the turbocharged 2.0-litre FSI that's good for 197bhp. Pride of place in the petrol-powered line up goes to the 3.2-litre 247bhp V6 that makes the Eos a real flier. Diesel customers are catered for with a 140bhp 2.0-litre TDI diesel. The TDI system was once derided as being far less effective than the new wave of 'common rail' diesel engines that have become popular and in terms of refinement, Volkswagen's solution has lagged behind. No longer: the difference is now virtually negligible and this 2.0-litre diesel is leagues better than the previous generation 1.9-litre units.
Overall
The Eos is a car that Volkswagen should have introduced at least two years earlier. Bad news for them but the good news for used buyers is that it is a very well finished and expertly developed product as a result. The pick of the range is probably the 2.0-litre TDI diesel version although the turbocharged 2.0-litre petrol remains the driver's choice.