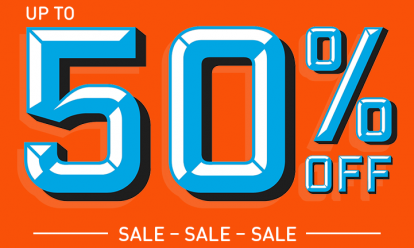 Get covered in our half price Breakdown Cover sale from just £7 a month.* We're the UK's best breakdown provider as voted by Auto Express drivers 2021.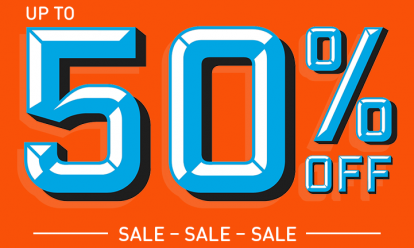 By Jonathan Crouch
Introduction
In the early years of the 21st century, Volkswagen offered the affordable convertible segment a folding metal topped roof configuration with its Eos model but by 2013, the brand had decided to switch back to fabric hoods and did so by effectively replacing the Eos with this sixth generation Golf Cabriolet. Does it make sense as a used buy? Let's find out.
Models
2DR CONVERTIBLE (1.2, 1.4, 2.0 PETROL / 1.6, 2.0 TDI DIESEL)
History
Volkswagen's Golf Cabriolet. How do you see it? Historically, the first four-seater convertible of the modern era? Affordable fashion statement in Thatcher's Britain? Last of the sensibly priced soft tops before metal folding roof coupe cabrios took over? An open-topped Golf has been all of these things - and aimed to be more in the sixth generation guise launched in 2013.
Back then, this was the car many thought they'd never see. Before this model after all, you had to go back as far as 1993 to find the last time we'd seen a completely new Golf Cabriolet. At the turn of the century, it seemed as if Volkswagen had lost interest in soft-topped versions of its best-selling family hatchback. Fresh air fiends were instead served by a Beetle Cabriolet launched in 2003 and the folding metal roofed Eos which arrived in 2006. Neither of which sold in the numbers the Wolfsburg brand had become used to seeing in the Golf Cabrio years. Nearly 700,000 soft-top Golfs had rolled off the Osnabruck assembly lines before production finished in 2002.
So in 2013, it made a return based on an old Golf MK6 platform, initially to sell alongside the Eos and provide the fabric-topped alternative to that car that many buyers by then seemed to want. Not having to build in all the folding metal panels needed for that Eos Coupe Cabrio model meant that the Volkswagen design team could deliver sharper styling, while the resulting reduction in weight led to sharper handling. And a return to prominence of an Eighties icon. In 2014, a rare high performance Golf R variant was introduced. The Golf Cabriolet range sold steadily until it was quietly phased out at the end of 2016.
What You Get
So, what we have here is an ordinary Golf MKVI hatchback with an open top - or do we? You're never quite sure with Volkswagen. After all, the last so-called 'fourth generation' Golf Cabrio was in fact based on a MK3 hatch model but had a MK4 hatch model front grille tacked on. We didn't get a fifth generation Golf Cabriolet - unless of course you count the Eos - and this sixth generation car was an interesting mix that under the skin saw it fabricated using a Golf front end, an Eos middle and Audi A3 Cabrio rear. Without the Audi, this car probably wouldn't have existed at all. Not only did the Ingolstadt car offer this Golf many of its oily bits but it can also be credited with proving a ready market for fabric-topped convertibles of this kind at a time when many thought the folding metal roof the only way forward.
That's the back story. What's important though, is that this design looks just right, completely different from its hatchback stablemate from the heavily raked windscreen backwards. The aesthetics are helped in no small measure by this being the first Golf Cabrio to do away with an ugly roof bar arching 'strawberry punnet handle'-style over the middle of the car. There's no need for that in these days of automatically activating roll-over devices that can spring from behind the rear headrests in the blink of an eye, leaving this car free to boast a deck as clean as that of a Riviera speed boat.
In size, it's a fraction longer than a Golf hatch, but 20cm shorter than an Eos thanks to the more compact rear end that rather cleverly incorporates the fabric roof - and we say that because of the way that it folds. Activate the process and the upper side of the hood's leading edge (that's the segment that directly mates to the windscreen frame) covers the entire top surface of the roof storage box, eliminating the need for a fiddly tonneau cover. This in turn means that the roof can swing open in only 9.5 seconds (it takes a couple of seconds longer to close) and can operate either way at speeds of up to 18mph.
And luggage space? Well like us, you might well be approaching this car thinking that use of a fabric hood rather than a metal folding top would mean a larger boot - but it isn't that simple. With the roof down, you get 250-litres of luggage capacity (10-litres shy of a MK1 Audi A3 Cabrio) which when you're driving al fresco is a useful improvement over metal folding top rivals from this era, say a Renault Megane CC with 211-litres or Volkswagen's own Eos with 205-litres. The problem is that when you put up the roof, the space on offer in the boot doesn't improve. Hard-top convertible rivals in contrast, whose boots of course must be huge to store all their complicated origami-folding panelling, do much better with the top in place, something like an Eos offering 380-litres of space in this form. To be fair, this Golf could still match that if you weren't using its 50:50 split-folding rear seats and were able to push them forward. Essentially then, it's a pretty practical proposition.
If you do want to use the rear seats for people, the potential space on offer looks unpromising, given the pert rear of this car. And sure enough, you have to be pretty agile to get at them with the roof up, despite the easy-entry function that sees the front seats slide forward as you fold them. Once you're installed in the back though, it's actually reasonably spacious, with decent adult head and legroom that'll be fine for short to medium-length journeys and ideal for children. The only issue is really elbow room, given that the sides of the cabin curve inwards to accommodate the roof mechanism.
There's plenty of elbow room in the front though - indeed plenty of room all round in a driving position that you can quickly tailor to your needs with a height-adjustable seat and a reach and rake-adjustable wheel. The dash and controls are lifted straight from the Golf hatch, so there's plenty of quality of display with careful use of soft-touch plastics and nicely judged splashes of chrome. There are some nice touches too: the button in the centre of the roof release control that at a touch can operate all four electric windows. And the way that when you raise the roof with the heater blower on full, the fan automatically calms itself when the roof clicks into place. Neat.
What You Pay
Please contact us for an exact up-to-date valuation.
What to Look For
Most Golf MK6 Cabriolet owners we surveyed were very happy with their cars, but inevitably, there have been those who have had problems you'll want to look out for. One buyer reported thirsty oil usage with his TSI petrol model which eventually resulted in the need for a new intake manifold; this was heralded by the engine warning light coming on and the car going into 'limp' mode, so look out for that. We haven't come across any issues with the Webasto electric fabric roof. Otherwise, it's just the usual things. Keep a look out for cars that have been flogged by corporate users and ensure that servicing has been attended to diligently. Watch out for scratched or kerbed alloy wheels. And check the interior at the back for signs of unruly children.
Replacement Parts
(approx based on a 2013 Golf Cabriolet 2.0 TDI) An air filter will be priced in the £6 to £14 bracket, an oil filter will sit in the £5 to £10 bracket and a fuel filter is in the £13 to £17 bracket. The cheapest brake discs we came across sat in the £25 to £33 bracket, but we also found pricier-branded discs costing anything between £45 and £100. Brake pads are in the £10 to £25 bracket for a set but for pricier brands, you could pay up to nearly £40. A timing belt is around £35 to £48, though go for a pricier brand and you could pay as much as £219 for one. A water pump costs n the £30 to £57 bracket, though go for a pricier brand and you could pay as much as £83 for one. Shock absorbers sit in the £52 to £75 bracket, though go for a pricier brand and you could pay as much as £132 to £150 for one. A radiator sits in the £88 to £92 bracket.
On the Road
Those likely to be buying a car of this kind may like the idea of being seen in a sportscar but probably wouldn't want to own one. Not for them a rock-hard ride, pin-sharp steering and a cramped cabin. Family hatchback-based convertibles must instead major on day-to-day usability, prioritising ride over handling, comfort and convenience over response and power. So it is here, though that's not to say there isn't some fun to be had when punting this car along, despite its 183kg weight penalty over an ordinary Golf hatch. In fact, so agile does it feel compared to an Eos that we were surprised to find this car to be just 42kgs lighter than its drop-top stablemate.
Really, there are three things that you notice about this car after even a very short drive - and all of them are very Volkswagen virtues: comfort, refinement and build quality. Comfort first. The multi-link suspension that the Wolfsburg designers have perfected so well in the Golf hatch is here used to such good effect that it's true to say that no other car in the class from this era rides better - even Renault's softly sprung Megane CC. That's assuming you don't order the tautly-sprung Golf Cabriolet GT model, which gets a firmer set-up this car doesn't need to handle the twisty stuff in its stride. It doesn't crash through the potholes either with shockwaves reverberating around the car, as would be the case if you were in some other cheap convertibles (and even some not so cheap ones). This comes courtesy of a programme of structural body reinforcement so comprehensive that the result is a structure that at the launch of this model was claimed to be the stiffest of any car in the Volkswagen Group, a portfolio remember, which also includes drop-tops from Bentley and Lamborghini.
As for refinement, well it's quite possible to drive roof-down at the national limit and hold a normal conversation with your front seat passenger, especially if you've clipped the rather fiddly wind deflector into place behind you. Push the control behind the handbrake to raise the electro-hydraulic roof (which you can do in just 11s at speeds of up to 18mph) and you'll find that the Webasto fabric roof is fitted with an insulating layer effective enough to make the cabin feel just as it does in the Golf hatch. Even indeed in the variant you'd expect to be the noisiest, the 105PS 1.6-litre TDI diesel.
We'd certainly expected this engine to be more vocal, particularly as you have to work the five-speed gearbox quite hard if you're to make really rapid progress. Sixty occupies 12.1s from rest on the way to 117mph, about the same kind of performance you can expect from the entry-level petrol unit, a 1.2-litre TSI engine that also develops 105PS. This one though, you have to row along with the six-speed gear lever a little more thanks to a torque figure of 175Nm that compares unfavourably with the 250Nm you get in the 1.6-litre diesel.
Above these two engines, there is again a direct petrol/diesel choice, with buyers asked to choose between 122 or 160PS 1.4-litre petrol units, the latter capable of rest to sixty in 8.4s on the way to 134mph. The alternative is the Volkswagen group's familiar 140PS 2.0-litre TDI diesel. At the top of the range sits the 210PS 2.0 TSI turbo petrol unit borrowed from the Golf GTI but in this case mated to a slick 7-speed DSG semi-automatic gearbox. In 2014, Volkswagen also introduced a 300PS 2.0 TSI Golf R Cabriolet model.
Overall
This, the best looking drop-top Golf ever made, attracted people who would probably never have bought the brand's metal folding roofed Eos model, even though it was no cheaper when specified like-for-like. The reasons why are many. For a start, this car offers affordable lower-powered engines at the foot of its range, so when it was new, lead-in prices looked more attractive. But it's more than that.
This Golf is perkier than its Eos counterpart ever was, both to look at and to drive, comparing well on both counts to the best of its rivals. It also feels more substantially built than anything else in the class from this era, rides beautifully and is impressively refined. Yes, there are drawbacks - it certainly isn't cheap and the handling isn't geared to suit enthusiasts - but both of these issues apply equally to most obvious rivals. Ultimately, it's a classy contender and can be credited as being one of the models that turned the tide of public preference away from metal folding roofs and back to smart classy fabric tops in cars of this kind. A landmark then, just as Golf Cabriolets have always been.