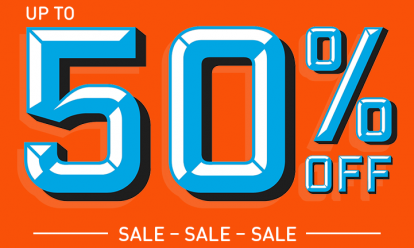 Get covered in our half price Breakdown Cover sale from just £7 a month.* We're the UK's best breakdown provider as voted by Auto Express drivers 2021.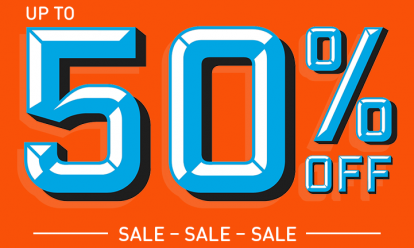 BY JONATHAN CROUCH
Introduction
So you need a smart second-hand family-sized car that will suit both business and family needs equally as well? Something of high quality, yet with more than just a dash of style?
Volkswagen's Passat should fit the bill. It boasts thorough German engineering and, in later guises, build quality equal or superior to BMW's.
Models
Models Covered: Third generation Passat - 1988 to 1993: Saloon, Estate, 1.8, 2.0, 1.6 turbo diesel, 1.9 turbo diesel [L, CL, GL, GT]
Fourth generation Passat - 1993-1997: Saloon, Estate, 1.8, 2.0, 1.9 turbo diesel [L, CL, 90bhp CL, 115bhp CL, GL, L Umwelt TD, CL Umwelt TD, CL TDI, GL TDI])
History
The third generation Passat that appeared in 1988 took the car up-market in the perceptions of many buyers - somewhere between a Sierra and an Audi 80. The body choice was between saloon and estate. There were eight and 16-valve 1.8-litre engines and a 2.0-litre unit. The 1.6-litre turbo diesel remained but was replaced by a 1.9-litre TD powerplant in 1992. By then, Volkswagen was also offering 2.8-litre VR6 flagship models.
The fourth generation car that arrived in 1993 looked very similar but Volkswagen insisted that the changes amounted to much more than just a facelift and that virtually every body panel was new. Build quality was certainly excellent and specification much improved for the money. Again, the bodystyle choice was either saloon or estate and twin airbags were standard across the range.
The first fourth generation models are to be found on M-plates; choose between standard or 90bhp 1.8-litre petrol engines, a 2.0-litre petrol unit (optionally uprated to 115bhp) and a 1.9-litre turbo diesel (offered in `Umwelt` or more powerful `TDI` guises). Later versions got air conditioning as standard, even in mid-range trim. Again, there was also a 2.8-litre VR6 petrol flagship, but this was soon discontinued.
The fifth generation Passat appeared early in 1997 and was the best Passat ever made. The new look said much about the aggressive way Volkswagen intended the car to shake up the medium range sector. Five engines were used; a 1.6 16v, a 1.8 20v, a 1.9 turbo diesel, a unique five-cylinder VR5 petrol unit and the 2.8 VR6. There were four trim levels; E, S, SE and Sport. Estates arrived in October 1997. Subsequently, the 1.6 and E trim were dropped and the TDI diesel engine was uprated to 115bhp with high pressure direct injection. Diesel buyers also gained a 150bhp V6 TDI option.
What You Get
A better-built alternative to a Sierra or a Cavalier that probably won't get you mistaken by the neighbours as a cellphone salesman. Ignore the pre-'88 cars. After that, almost anything makes sense - though parts prices can be a shock.
The estate is probably the version to go for and avoids the stodgy image of the four-door. Diesels are also good - and sought after. Alloy wheels do a lot for the car's looks. Safety has always been a Passat strongpoint; this is a car you buy and keep.
What You Pay
Please contact us for an exact up-to-date valuation.
What to Look For
Engine wear can be accelerated by poor maintenance, so insist on a service history. High mileage needn't be a problem as long as the car has been looked after. If you want a bargain, try to find a high mileage diesel estate; it will serve you well - several times around the clock if necessary.
Get the car well checked out before you buy; replacement parts can be expensive. Make particularly sure the catalyst is in good working order. The relatively rare V6 models are great motorway tools, but thirsty.
Replacement Parts
(approx based on a 1995 Passat 1.9 TDi) A clutch assembly is around £130 and front dampers around £40 each. Allow £250 for a catalyst, about £225 for an alternator and around £90 for a radiator.
Allow around £90 for a front wing and around £40 for a tail lamp. A windscreen is about £90 and major and minor services are around £110 and £230 respectively.
On the Road
The Passat isn't the most cheerful or exciting car to get into; the interiors are usually trimmed in sober cloth with matching dark plastics on the facia and doors although you will occasionally find one with light beige trim. The seats are Germanic firm and the switches work with a quality `click`.
At the back, the rear seat (usually with a 60/40 split) is comfortable enough for three. The estates are very spacious and later models feature plastic runners that help you shift heavy loads.
It isn't the most rewarding car to drive from a handling point of view, but the end result feels solid and pretty foolproof. The turbo diesel TDIs are remarkably quick and the potent V6s under-rated and now good value in third or fourth-generation form.
Overall
A Volvo for someone who doesn't want a car quite as big. Go for an estate and the image is good. A long-term investment that should repay you well.