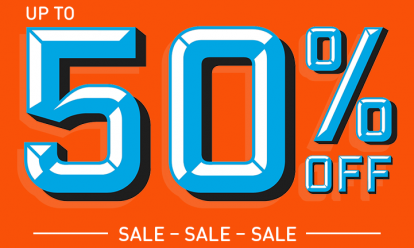 Get covered in our half price Breakdown Cover sale from just £7 a month.* We're the UK's best breakdown provider as voted by Auto Express drivers 2021.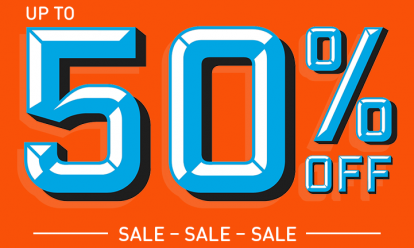 By Jonathan Crouch
Introduction
Jaguar's largest luxury saloon, the XJ, offered a very different option for boardroom buyers in fourth generation form, with unique styling and the promise of a more involving driving experience. It was originally launched in 2009 but in 2015 a package of mid-life improvements enhanced efficiency, connectivity and power: that's the version we look at here as a used buy. If you're in search of a used MK4 XJ, try to stretch to this enhanced version: it's a very credible choice in the full-Luxury segment.
Models
4dr Luxury Saloon (3.0 V6 petrol, 5.0 V8 petrol, 3.0 Diesel)
History
Much has changed at Jaguar over the last few years and most of it began with this model, the fourth generation XJ luxury saloon, first introduced in 2009 but significantly updated in 2015 to create the car we're going to look at here.
The history of this classic model line dates all the way back to 1968 and over the following four decades, XJ designs epitomised the kind of brand Jaguar used to be, all raffish wood 'n' leather, pipe smoking, sports jacket-wearing, Britishness. Of course, that meant very little to luxury car buyers in the US, Europe and beyond, hence at last, the need for a complete change with this very different MK4 model in 2009. Sure enough, at launch it was a contender that shocked the established prestige German players in the full-Luxury segment, styled and engineered to offer boardroom buyers something a little different. As it still does.
While rivals often stay with the conventional looks and luxury-orientated driving dynamics that used to characterise XJ motoring, Jaguar made sure that its contender has moved on, offering top executives a little more involvement from something that'll still stand out in the company carpark. It's equally advanced under the skin for its period, developed with all-aluminium technology since carried forward into a whole range of new models that subsequently revitalised this Coventry company's model line-up - products like the F-TYPE sportscar, the F-PACE SUV, the XE small saloon and the rejuvenated XF. Here, those stiff, sophisticated underpinnings play a crucial part in the rewarding driving dynamics that define this fourth generation XJ and would also make this one of the lightest contenders in its class from its period, were it not for the weight of the heavy engines plumbed-in up-front.
By 2015 though, this Jaguar was facing much more of a challenge than it had at launch. Completely re-designed sixth generation versions of the Mercedes S-Class and BMW 7 Series were setting new technological standards and an improved third generation version of Audi's A8 continued to campaign with the advantage of quattro 4WD. Hence the need for the much improved XJ model we're going to look at here as a used buy, with its enhanced V6 diesel, its classier better-finished interior, its more sophisticated infotainment connectivity and the extra traction of its All-Surface Progress Control system. In this form the car sold until it slipped away from the price lists at the end of 2020, a casualty of the SUV revolution.
What You Get
It's easy now to forget quite what a stir this fourth generation XJ created at its introduction back in the Summer of 2009. Even now, the controversial 'teardrop' shape still dominates any discussion that touches upon this model and everyone you meet will have an opinion. Ex-Aston Martin designer Ian Callum is clear about the way the styling encapsulated his vision for a '21st century luxury car', believing that the brand should understand the values that made the original XJ great, without necessarily copying them. We'd agree: authoritative, elegant and powerful, the look of this car remains a refreshing alternative to the conventional boxiness of its premium German rivals from this period.
Whatever you think of the exterior, it's difficult not to like the lovely cabin. Mindful of Jaguar's heritage, you enter expecting the ambience of a Gentleman's Club, but what's delivered instead is Brit design cool and an undercurrent of true indulgence, epitomised by the huge slabs of veneer that decorate the doors. The seats are beautiful too, powered and heated of course, with optional cooling and massage functions. They're trimmed in the post-2015 facelifted model in top trimmed form in quilted semi-aniline leather you'll also find in head lining stitched around the lovely dual-panelled sunroof that was standard across the range. Ahead of you is a deeply dished three-spoke leather stitched wheel, through which you view a 12.3-inch TFT LCD screen that replaces conventional instrument gauges.
Even more sophistication lies with the key update made to this post-2015 facelift MK4 XJ model's cabin - the 'InControl Touch' infotainment touchscreen that sits above the ventilation controls, dominating the centre stack. It's your access point not only to the expected audio, climate, telephone and 3D Navigation functions but also to in-car wi-fi with a web browser, an optional Surround View camera system and a 'Live' section that when linked into 3G, will give you a Flight Tracker, plus Weather and News reports.
And in the back? Well here, a very spacious cabin awaits, particularly if you've chosen a Long Wheelbase model with 125mm of extra body length. Quite a chunk of this has gone to benefit rear seat legroom, an extra 44mm of space making it possible to really stretch out. As for the boot, well activate the rather pointless power-operated bootlid and a 479-litre space is revealed. Directly comparable German-branded rival models from this period don't offer much more luggage space than this and that there's enough room for two large suitcases to sit side by side or multiple sets of golf clubs.
What You Pay
Please contact us for an exact up-to-date valuation.
What to Look For
Buyers of this MK4 XJ tend to divide into a couple of groups: those who've had no problems at all (thankfully the majority); and those who've had a series of niggly electrical issues (look for those on your test drive). The price of tyres can be a bit scary and you'll spend plenty on fuel, even with a diesel. Otherwise, there's much to like. We came across the odd gearbox issue but otherwise, owners report only niggling faults: things like windows that slightly drop when they should be up, an occasionally malfunctioning rear view camera and judders experienced through the wheel and the wipers. Check all these things on your test drive - and look out for scuffed alloy wheels that could be pricey to fix.
Replacement Parts
(approx based on a 2015 Jaguar XJ 3.0D) An oil filter is in the £4-£11 bracket. An air filter is in the £7-£14 bracket and a pollen filter costs typically between £8 and £14. A set of wiper blades will cost you about £27. Front brake pads sit in the £12-£35 bracket; rears will sit in the £27-£34 bracket. Front brake discs sit in the £180-£200 bracket; rear discs are about £180.
On the Road
On the move, you get excellent standards of body control through the twisty stuff thanks to the stiff, light all-aluminium body. There's responsive, feelsome steering too, despite this improved XJ model's switch from a hydraulic set-up to a more efficient electric one. The result is one of the most rewarding cars in the class from this period if you like your driving, though a slight downside comes with suspension that isn't quite as magic carpet-like as rivals from this time can offer. It's sophisticated though, constantly adapting to the road surface courtesy of 'Adaptive Dynamics' damping.
There's also a JaguarDrive Control' driving mode set-up, one of those that alters steering feel, throttle response and gearshift timings to suit the way you want to drive. This offers the option of a sporty 'Dynamic' setting or a traction-orientated 'Winter' mode that activates a clever 'All-Surface Progress Control' system. Under the bonnet, most XJ buyers chose the 3.0-litre V6 twin turbo diesel engine, in the facelift model's Euro6 guise uprated to 300PS and capable of 62mph in 6.2s, a combined cycle reading of 49.6mpg and a CO2 return of 149g/km (both NEDC figures). Alternatively, there are two rare supercharged petrol powerplants, a 340PS 3.0-litre V6 unit and a 5.0-litre V8, offered with either 510 or 550PS.
Overall
There's no doubt that this MK4 XJ was an outstanding technical achievement. But then the same can be said of many of its rivals from this period. Where this Jaguar is different though, can be summed up in that one simple but very telling word 'character'. Rather than being merely a larger version of an existing model, this is a stand-alone design in its own right. As a result, it feels special in a way that German competitors struggle to match.
More importantly, this car's unique selling points aren't only restricted to the way that it looks. Even if you don't agree with Designer Ian Callum's vision of the future of luxury motoring, you'll have to admit that the cabin has a sense of style and opulence that sets it apart from rivals, even if it can't quite match them for space. That interior benefitted most from the range of updates made to the revised model we've been looking at here. In overall terms, the improvements didn't significantly changed the appeal of this car, but they removed some of the reasons why previously, potential buyers might have dismissed it. Only a few issues remained, things like the lack of a few key electronic safety options and a slight restriction on boot space.
In summary, we think this car was a fitting flagship for a Jaguar brand that at last by 2015 had fully found itself as a maker of fast, beautiful cars. Bold and ferociously modern, this remains a Luxury saloon you can bond with, a limousine for life.