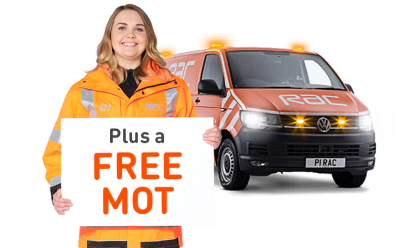 RAC Breakdown Cover comes with home rescue as standard. Plus, get a free MOT with Advanced and Ultimate.* Join the UK's best breakdown provider as voted by Auto Express drivers 2021.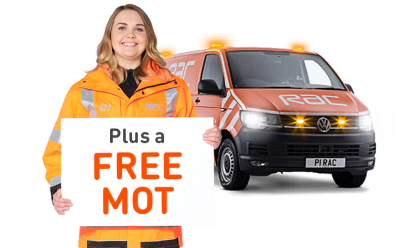 BY ANDY ENRIGHT
Introduction
Figure this one out. At the launch of the 9-3 Sport Saloon, a Saab spokesman commented upon how there was no demand for five door cars in this corner of the car market. Shortly thereafter, Vauxhall, a General Motors cousin of Saab, launch their five-door Signum. Based on subsequent sales, you have to conclude Saab had it right. The Signum has been a slow seller for Vauxhall but that doesn't mean it's not worth a punt on the used market - quite the opposite in fact. Used buyers will find a nearly new car with a big saving over new, making the Signum one of the more interesting propositions in its sector. Its predecessor, the Omega, was initially unloved but kept scooping Best Used Buy awards later in life. The Signum is a far better car and its time may well come.
Models
Models Covered:
5-door hatch, 2.0T, 2.2, 3.2 petrol, 2.0, 2.2DTi 1.9, 3.0CDTi diesels [Elegance, Design, Elite]
History
Vauxhall's 2002 model year Vectra re-established the company as a credible manufacturer of mid-range mainstream, offering a credible rivals to the Ford Mondeo and Renault Laguna. Vauxhall had loftier plans for the Vectra chassis however, and a long wheelbase version had been developed with two key aims in mind. One was to enable the Vectra to clean up in the estate market with an enormous capacity load lugger. The other was to offer something genuinely different, a car with plenty of back seat space and a luxurious feel. The Signum was launched on the UK market in May 2003 to a muted welcome from a rather puzzled press. Unsure of quite what the car was and how it fitted into the general scheme of things, reviewer confusion was mirrored by a slow take up by customers. Even now, you don't see too many Signums on the roads. Vauxhall attempted to stimulate interest amongst fleet buyers by offering a three-year free servicing deal during a three month window from August 2003. A 150bhp and 120bhp 1.9CDTi diesel variants were launched in May 2004 in an attempt to boost sluggish sales but failed to make a significant impact and a 1.8-litre entry-level petrol engine was added shortly after.
A heavily facelifted Signum was unveiled in mid 2005 sporting a new sportier front end and at this time a 2.8-litre turbocharged V6 engine replaced the 3.2-litre V6 at the top of the petrol range. In the early part of 2006, the 120bhp 1.8-litre petrol engine that propped up the range was replaced by a more advanced 1.8-litre unit packing 140bhp. The newcomer offered better economy and performance at the same price. A little later, the 2.8-litre V6 engine was upgraded to just under 250bhp. The Signum fell from the pricelists at the start of 2008.
What You Get
Based on a stretched Vectra chassis, the Signum may claim to offer something new but in certain respects sticks to a well-worn formula. Vauxhall have twigged that cars that offer additional versatility such as the Zafira and the Meriva are the ones that are cornering increasingly big shares of their respective markets. Part of the reason for this is because they have offered a level of utility that many rivals in general, and Ford in particular, have been unable to match. Meanwhile the more mainstream models, whilst maintaining share against the rest, have seen the total market size nibbled away. Therefore it made sense to attempt to offer innovative and versatile cars in as many shapes and forms as possible and the Signum is a new take on this recipe.
The well-equipped Signum range tacked between £1,000 and £2,000 onto the prices of broadly equivalent Vectra models, a chunky premium for exactly what? One of the key features that Vauxhall seem very proud of is the Signum's so-called FlexSpace seating concept. This allows the outer rear pair of seats to slide back and forth, allowing a trade off between legroom and luggage capacity. What's more, these seats can also recline to a 30-degree angle. Although it makes a big play of its spaciousness, the Signum works best as a four, rather than five seater. The central berth in the back is rather hard and Vauxhall don't recommend it for anyone over 5'10" tall but it does have its uses. The cushion flips through 180-degrees, revealing cup holders and storage boxes. It can also accommodate the Travel Assistant, another Vauxhall invention that's standard on the range-topping Elite but cost £200 on the Elegance and Design trim levels that constitute the rest of the Signum line up.
The Travel Assistant tends to rattle but offers the two rear seat passengers a pair of folding tables, a fridge, a litter tub, cup holders, a 12v power outlet and a holder for a portable DVD player. It's all rather civilised, much like flying window seat in Club class. There are even overhead lockers in which to stow oddments, Vauxhall providing five flock-lined, silicon-damped storage compartments up top for small items such as sunglasses and mobile phones.
What You Pay
Refer to Car & Driving for an exact up-to-date valuation section. Click here and we will email it to you.
What to Look For
The reliability of the Signum is thus far unquestioned but that's hardly surprising given the fact that its mechanicals are all well known and proven. General Motors spent an enormous amount of money developing the car and the thoroughness of its effort shows. So far no significant faults have yet to be reported.
Replacement Parts
(Based on a 2003 Signum 2.0T ex. VAT) Spares are priced very reasonably which is what you'd expect from Vauxhall. A full exhaust will be around £355. A full clutch assembly will be in the region of £100, while brake pad sets will be just under £35. A replacement alternator should be about £90, a radiator around £140 and a starter motor will cost about £75.
On the Road
There are no shortage of engine options available. The 100bhp 2.0-litre and 125bhp 2.2-litre turbodiesels are tried and tested powerplants, as is the 211bhp 3.2-litre V6 petrol unit. Of more interest is a 2.2-litre direct injection petrol engine - Vauxhall's very first - which cranks out 155bhp and promises real world fuel savings and hefty torque. The other option if you want an even punchier petrol engine isn't quite so sophisticated but nevertheless may well prove the most popular choice, a 2.0-litre turbo 'four', good for 175bhp and seen in the Saab 9-3 line up. Also borrowed from Saab - and Renault - is the 177bhp 3.0-litre CDTi V6 diesel which marks the top of the Signum tree this common-rail unit was joined by 120 and 150bhp versions of a 1.9-litre CDTi engine which further boosted the Signum's diesel credentials. The entry level 1.8-litre petrol engine which arrived a little later isn't best equipped to move a car of the Signum's bulk with any vigour.
The Vectra platform has actually proved quite a good foundation from which to sprout the Signum. Fundamentally wide, it allows a number of features to be built into the chunky centre console which subsequently means that the buttons don't need to be the size of pinheads, something you'll appreciate when trying to adjust the controls. Vauxhall have helped by mounting a number of controls on the steering wheel, itself infinitely adjustable. Although some of the plastics may disappoint those who expect a genuine premium car, it's nevertheless on a par with cars like the Volvo S80 and - whisper it - modern Mercs.
Overall
There are quite a few cars that make much better used buys than new and the Signum appears to be one of them. If you don't mind taking a hit on depreciation, it makes a good way of getting a big, well specified, comfortable car for reasonable money but it will cost you over a three year period. Wiser buyers may well choose a Vectra now and within a year or so trade up to a Signum when the depreciation curve flattens. Although the car's reputation has taken a bit of a pranging, we suspect the Signum will soon come to be seen as one of the best used buys around, especially in CDTi diesel form. One to watch.