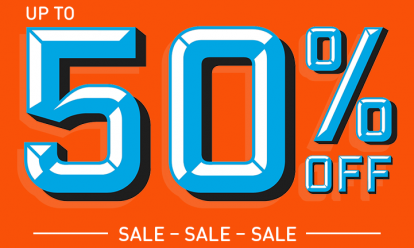 Get covered in our half price Breakdown Cover sale from just £7 a month.* We're the UK's best breakdown provider as voted by Auto Express drivers 2021.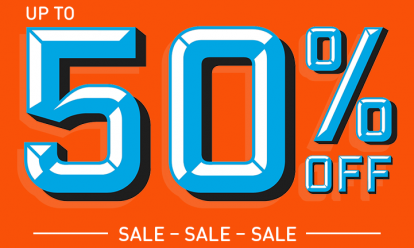 BY ANDY ENRIGHT
Introduction
There's always a sizeable lag between reality and public perception. The Saab 9-3 Sport Saloon is a case in point. One of the best looking cars in the compact executive sector, it's sales are nevertheless dented by those who dismiss Saabs as 'funny looking'. The same thing happened when Volkswagen took over Skoda, with many still viewing the Czech marque as some sort of joke. Latterly a similar renaissance at Mazda has also passed many potential customers by. Fortunately for Saab, there were a contingent who were at the sharp end of automotive trendspotting and these early adopters of the 9-3 Sport Saloon got a very good car. Now that used examples are filtering onto the market, there's no excuse for you not to find out quite what attracted them to this handsome Swede.
Models
Models Covered:
(4 dr saloon, 2dr convertible 1.8, 2.0 petrol, 2.2 diesel [Entry, Airflow, Linear, Linear Sport, Linear SE, Arc, Vector, Vector Sport, Aero])
History
The 9-3 Sport Saloon marked a very definite change of direction for Saab. For years it had largely campaigned in this corner of the market with hatchback models and this five-doored assault on what was ostensibly four-door territory wasn't reaping the required rewards. With General Motors money pouring in, the company launched the Sport Saloon in early 2002, offering the sort of sleek good looks that were required to go head to head with the established class leaders. While Saab tacitly admitted that tilting at the Audi A4, the Mercedes C-Class and the BMW 3 Series was maybe beyond the 9-3 Sport Saloon, there was certainly no reason why it couldn't have a good go at the Jaguar X-TYPE, the Alfa 156, the Volvo S60 and the Lexus IS200.
The range opened with three petrol engines and a diesel, kicking off with a 150bhp 1.8t unit, moving on to an all-aluminium 175bhp 2.0t engine, with an upper case 2.0T denoting the 210bhp range topper. Those looking for low emissions and parsimonious thirst will appreciate the carry-over of the impressive 125bhp 2.2TiD diesel powerplant. 2003 saw the launch of a normally aspirated 122bhp 1.8-litre engine to flesh out the lower end of the range with an attractive Cabriolet model also making an appearance. Then, in the summer of 2004, the 2.2TiD engine was replaced by a pair of 1.9-litre TiD units developing 120 and 150bhp respectively. The trim levels were also rearranged around this time with Arc making way for Linear Sport and Vector Sport. The SportWagon estate model was unveiled in mid 2005 and a range topping 2.8-litre V6 unit packing 250bhp arrived shortly afterwards.
A comprehensive interior facelift was carried out for the 2007 model year with rotary dials installed on the dash chrome detailing and a general rationalisation of the controls for a more straightforward user interface. Then, in mid 2007, further alterations were announced to the exterior styling and the engine range. The 180bhp TTiD diesel arrived with its two stage turbocharger and the 2.8T V6 engine was upgraded to 280bhp. More interestingly, the XWD 4x4 system also arrived and the 2.0t BioPower engine was introduced to capture the environmental zeitgeist with its capability to run on E85 bioethanol. All models got a restyled front-end with a clamshell bonnet, a revised grille and LED light strips that sit across the top of the headlamp pod.
What You Get
Sleeker, more muscular and featuring some beautiful detailing, this model dispensed with the line's traditional five-door layout in favour of a more conventional four doors and a boot. Hidden beneath the coupe-like lines is a rationale that brooks no argument. Saab realised some time ago that they were in effect dominating a market of one with their hatch-based executive car. Research had shown that buyers in this sector subconsciously associated hatchbacks with cars in the next class down.
Although the body is much the same length as the old 9-3, the wheelbase has been stretched, the fashionable wheel at each corner stance freeing up a good deal of interior space. Rear seat space is far superior, but those who have traditionally plumped for Saabs due to their cavernous carrying capacities should note that the 9-3 Sports Saloon's boot is a casualty of that airy cabin. At 425 litres it's one of the smallest in the class, but the fitment of a 60/40 split/fold rear seat boosts versatility enormously.
The cabin of the 9-3 follows Saab tradition with all the controls angled towards the perpetually grinning pilot. When Saab were swallowed up by the GM empire, enthusiasts of the Swedish marque were worried that the essential 'Saab-ness' would get watered down. They can rest assured. The 9-3 Sports Saloon features a dash that's more upright than Dixon of Dock Green, the ignition next to the handbrake and a cupholder mechanism that can reduce design students to hushed reverence. A whole array of functions can even be preset to personal driver preference including the anti theft alarm, parking radar settings, rain sensitive wiper control and the thresholds of the automatic climate control. Linear trim level offers alloy wheels and fabric trim. Arc ups the ante with bigger alloys, wood veneer cappings and leather upholstery while Vector has a sporting theme with more supportive leather seats and even bigger wheels. The Linear Sport model includes dual zone climate control, front foglamps, parking sensors and 16" alloy wheels over normal Linear trim while Vector Sport adds electronic stability control an upgraded stereo and 17" alloys the Vector.
When work began on this 9-3 Convertible, Saab's designers were determined to imbue it with the same handling characteristics as the acclaimed 9-3 Sports Saloon. In order to overcome the loss of rigidity caused by removing the roof, a secondary supplemental chassis was developed, effectively a ring of steel linking and reinforcing the front rear and side structures. The hood may not be of the trendy folding hard top variety, but for a ragtop it's very impressive. Electrically operated, it requires no unlatching or arcane procedures to operate, and retracts in just 20 seconds, making it possible to drop the top at traffic lights without the potential embarrassment of being caught at half mast when the lights turn green. The hood's operation is very slick indeed. Instead of flipping up, an aluminium tonneau cover raises itself and then slides back, making for a quicker operation and a better seal than a traditional hinged cover.
What You Pay
Please contact us for an exact up-to-date valuation.
What to Look For
Few other manufacturers share Saab's reputation for longevity. Although the 9-3 Sport Saloon doesn't feel quite so ridiculously over engineered as some Saabs of yore, it still feels like a car that'll shrug off 150,000 miles with disdainful ease, so there's no need to scratch off some of the higher mileage ex-fleet cars from your list. Just be sure that they've been given regular doses of main dealer TLC. One area that is worth checking, especially on the more powerful models, is front tyre wear. As with any powerful front wheel drive car, expecting the front tyres to cope with the demands of steering such a weighty beast and transmitting all that horsepower to the ground is a serious task. A heavy right foot can see front tyres waving the white flag within 5,000 miles, dependent upon make.
With the convertible models, check the hood for signs of rips, leaks or damage. Raise and lower it a couple of times to make sure the electric motors are all in good shape and haven't been damaged by ignorant users attempting to operate the hood manually. The hood is a fully insulated triple-layer item with a proper heated glass rear window, and is one of the best on the market for insulating against wind noise. If there's a whistling or drumming at speed, the hood may well be damaged.
Replacement Parts
(approx based on a 2002 9-3 2.0t) It's apparent where Saab have taken a delve into the capacious GM parts bin. Certain items are very cheap, especially for a car that competes in a premium sector. A clutch assembly is in the region of £275, and brake pads are £50 a set for the fronts and £35 a pair at the back. A radiator is a fairly reasonable £220, and a headlamp unit is comparable to most major rivals at £170. A starter motor won't see change from £180, whilst an alternator will only see small change from £260. An exhaust system is around £310, again, not unreasonable for a classy executive car.
On the Road
Some things, however, don't change. The 9-3 still campaigns on the basis of bhp per pound, its all turbocharged engine line-up effectively blitzing anything from the established rivals at any given price point. Four petrol engines and a diesel are fitted to the 9-3 Sport Saloon, kicking off with a 122bhp 1.8-litre, then progressing to a 150bhp 1.8t unit, moving on to an all-aluminium 175bhp 2.0t engine, with an upper case 2.0T denoting the 210bhp range topper. Those looking for low emissions and parsimonious thirst will appreciate the carry-over of the impressive 125bhp 2.2TiD diesel powerplant. This diesel and the 2.0T Aero are the only models available with 6-speed transmission.
Big performance has always been a 9-3 trademark and the Sport Saloon doesn't deviate from this philosophy. The £16,995 entry level 1.8-litre is the least impressive with an 11.1-second interval needed to reach 60mph from standstill. The 150bhp 1.8t models will crack 60mph in a more impressive 9.3 seconds and they retailed new at some £4,000 less than a BMW 3 Series with equivalent power.
The flagship Aero variant meanwhile, offers 210bhp of turbocharged wallop emanating from a 2.0-litre four-cylinder powerplant, catapulting this sports saloon to 60mph in 7.3 seconds and then on to 145mph. You'd certainly need a lot of BMW to outpace this Swede. Moreover, with a purposeful bodykit and a ground-hugging stance it makes anything shy of an M3 look decidedly effete.
Overall
Saab have long positioned themselves as a more free thinking alternative to the German premium brands. The 9-3 Sport Saloon finally backs up that assertion with some convincing hardware. Saab traditionalists may sniff that the quality isn't as hot as in older models and that the car rides on a Vectra chassis, but there's little doubt that the 9-3 Sport Saloon is Saab's most competent product to date. In this market, as in many others, you get what you pay for and you shouldn't therefore expect the Saab to feel like a BMW 3 Series. Accept that and you should get along with the 9-3 Sport Saloon just fine.