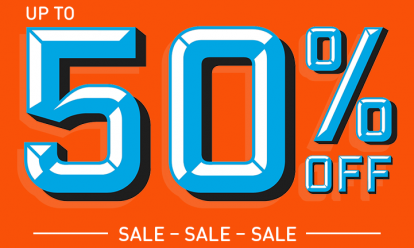 Get covered in our half price Breakdown Cover sale from just £7 a month.* We're the UK's best breakdown provider as voted by Auto Express drivers 2021.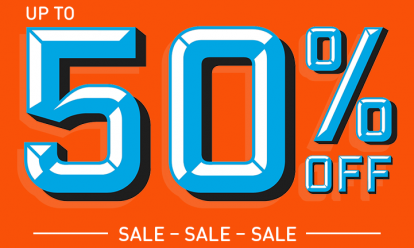 By Jonathan Crouch
Introduction
The Grand Sport was a very different kind of Vauxhall Insignia. In second generation form, hatch versions of this car gained 'Grand Sport' billing but more importantly, they also got a much more up-market demeanour, with greater class, refinement and sophistication. Handling was more agile too, thanks in large part to the considerable weight reductions this MK2 Insignia model could offer, savings made all the more impressive bearing in mind how much bigger this car was than its predecessor. Add in extremely competitive pricing and there were all the ingredients for a rejuvenated product - and a strong used market buy.
Models
Models Covered: (5-door hatch) 1.5, 1.6 petrol / 2.0 CDTi diesel [Design, SRi, Elite, GSi])
History
Think of a staple set of wheels for middle management buyers and you tend to think of a Vauxhall. For older folk, Cavaliers and Vectras will come to mind, but more recently, the brand has campaigned in this part of the market with its Insignia model. Originally, this was a somewhat forgettable class contender. In second generation form, things got a lot better with this car, the Insignia Grand Sport, launched in 2017.
To understand this car, you really do need to understand its market - what the industry calls its 'D-segment', the volume part of which included cars like Ford's Mondeo, Volkswagen's Passat and Skoda's Superb, all of them traditionally representing Vauxhall's main opposition.
An enormous investment was poured into making this second generation Insignia almost unrecognisably better than its predecessor. Think of virtually any feature you might want in a premium model from this era and the chances are that this Vauxhall offers it with classy packaging at a vast list price saving. The MK2 Insignia Grand Sport sold in this form until mid-2020, when a far-reaching update revitalised the engine range. It's the pre-facelift MK2 models we look at here.
What You Get
You might not previously have perceived the idea of running a large Vauxhall from the 2017 to 2020 period as being in any way aspirational. Perhaps you need to think again. This MK2 Insignia might have still campaigned in much the same market segment as its predecessor, but it moved up a class in almost any way you care to name, most particularly in style and size. In profile, you better appreciate the changes that were made to the size of this car, a 55mm increase in length enough to take this Vauxhall from being one of the smaller offerings in the D-segment to being one of the very largest cars of this kind from its era.
Inside, if you owned a MK1 Insignia, you'll find an enormous improvement over what was served up by that old car. Fit and finish is almost a match for the premium brands and in the instrument binnacle, most models got a smart and configurable 4.2-inch colour screen. Anything that can't tell you will almost certainly be found on the centre-dash Intellilink infotainment monitor, 7 or 8-inches in size (according to trim) and equipped with the usual DAB stereo, Bluetooth 'phone and 'Apple CarPlay' or 'Android Auto' 'phone connectivity features.
At the back, you really notice the benefits of this second generation model's extra 92mm of wheelbase. As you'd expect from a car that's now nearly 5-metres in length (so nearly as long as an enormous Audi Q7 SUV), there's plenty of room for one really tall adult to sit behind another.
As for the boot, well capacity here dropped a little over the previous generation model, but the 490-litre total is still more than you'd get in a premium-branded model in this segment from this era and Vauxhall claimed - correctly - that the space provided was more usable thanks to a squarer opening aperture and a lower loading sill. Push forward the rear bench - which could be had further up the range with a useful 40:20:40-split - and 1,450-litres of fresh air can be freed up. If you need that kind of flexibility on a regular basis, the alternative 'Sports Tourer' estate body style will appeal, that variant offering a 560-litre boot extendable to 1,665-litres.
What You Pay
Please contact us for an exact up-to-date valuation.
What to Look For
The Insignia Grand Sport seems to have a reasonable quality record in this MK2 form, but we did come across complaints of cabin rattles in the interior. One owner found that the door locks failed - and he experienced an ECU wiring loom fault that caused his car to go into limp home mode. It also had a diesel particulate filter fault. As is always the case with mainstream brand estate models, you'll want to keep a look out for thrashed company hacks or ex-hire fleet vehicles. Ensure that the car has been serviced on the button and that the mileage on the service record stamp tallies with what the odometer says. It's also worth checking the car for accident damage, as many cars will be de-fleeted early if they've had a prang and have been repaired. Ask the seller explicitly if the car has had accident damage and inspect the usual points for overspray and kinks in the under-bonnet flitch plates. The engines tend to be tough units with no serious problems to report.
Replacement Parts
(approx based on a 2017 Insignia 2.0 Turbo D excl. VAT) Using the volume 2.0-litre diesel model as an example, expect to pay around £11-£18 for an oil filter, around £27 for a pollen filter and around £6-£14 for a wiper blade. Front brake discs are around £102 for a set. A tail lamp costs in the £163 bracket. A water pump is in the £82 bracket.
On the Road
On the move, this Insignia feels like the bigger car it became in MK2 form, the suspension floating you over broken surfaces that would have troubled and impeded the previous model. Importantly, this second generation design was 175kg lighter than its predecessor and that really shows when cornering at speed, where there's less body roll than before and generally, a much higher level of agility.
As for engines, well most original Insignia buyers continued to want a diesel; the majority of sales went to the 1.6-litre Turbo D unit, offered with either 110 or 136PS. If you trade up to the 170PS 2.0-litre diesel, efficiency drops off markedly, though there's the compensation of 400Nm of pulling power, a figure that will be improved further if you go for the 210PS biturbo variant. Engine-wise, you'll find much more that's really different if you turn your attention to petrol power, with both units on offer being completely new at the time of this model's original launch. Small capacity turbocharged engines that use unleaded were very much in vogue back in 2017 and the 1.5-litre unit supplied here suited that trend, offered with either 140 or 165PS.
Further up the range sits a potent 260PS 2.0-litre petrol Turbo model that showcases both of what were arguably the two most significant engineering developments introduced with this second generation Insignia. One was the super-slick 8-speed auto gearbox that was optional on lesser models. The other was a sophisticated new intelligent all-wheel drive system that used a state-of-the-art rear torque vectoring system for greater cornering traction and sharper turn-in. That'd be nice to have but it isn't really relevant for typical buyers of this model, so we'll finish by summarising the key things you need to know. This MK2 Insignia easily matches class-leading Passat and Mondeo models from its era in terms of refinement and drive dynamics. And it's got pretty much all the technical sophistication you'd get from a German premium brand model in this segment too. As a result, you'd not only like one of these but you might even conceivably want one. For Vauxhall in this part of the market, that represented a big step forward.
Overall
It's time to change the way you think about Vauxhall's Insignia. Back in 2017, this second generation Grand Sport model was one of the most improved cars we'd ever tested, thanks to a whole raft of changes that enhanced everything from styling to technology. In contrast to a previous generation model that inside, wasn't much bigger than an Astra, here, buyers got a spacious cockpit and one of the largest rear cabins in the segment. Matched with fit and finish that was a vast improvement over what had been served up before.
Are there still issues? A few. Vauxhall thought that buyers wouldn't notice a reduction in boot space in this Grand Sport hatch model that left it some way behind volume rivals in this regard. They did. We were also disappointed that the diesel engines in the line-up weren't further re-fettled to a point where they could match the efficiency figures of class-leading rivals. And we'd like to have seen dynamic driving features that could have benefitted all models, not only the flagship 4x4 variants.
Having said all that, we were overall extremely impressed by what Vauxhall delivered here. This MK2 Insignia might not have been quite good enough to beat the premium German makers at their own game, but it was certainly one of the classier proposition from its era in the volume part of the D-segment. Which makes it all the more astonishing that it's so much more affordable than obvious rivals.