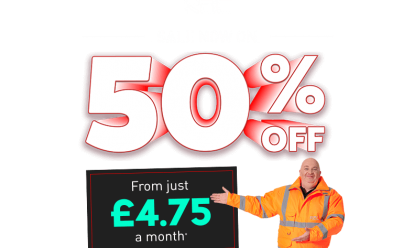 Get covered in our half price Breakdown Cover sale from just £4.75 a month.* We're the UK's best breakdown provider as voted by Auto Express drivers 2021.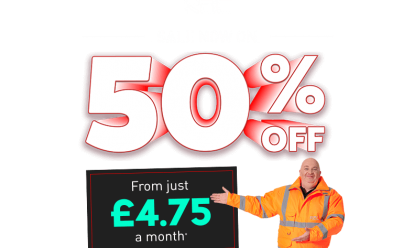 BY ANDY ENRIGHT
Introduction
Sitting here racking my brain, it's difficult to come up with one car that's metamorphosed so radically over its lifespan than the Honda Accord. Originally an unprepossessing little hatch, it's now a car that wants to be taken seriously against some heavyweight competitors. The sixth generation Accord is a car that feels massively more substantial than any previous iteration and represents the finest Japanese family saloon we've yet seen. Used examples are starting to appear in meaningful numbers but bargains are rare. The market has twigged how good the Accord is and demand is high.
Models
Models Covered:
Sixth generation Nov 2002 - to date: 2.0, 2.4petrol 2.2 diesel saloon and estate [Sport, Sport GT, Executive, Type S]
History
The sixth generation Accord saw Honda massively up their game. Prior to its introduction in 2002, the Accord had long been regarded as a well engineered car that drove well but never boasted the interior fit and finish of the class best. The sixth generation car changed all that with sleek styling and a cabin that felt extremely solid. Suddenly that reedy, rather two-dimensional feel of previous Accord models had been consigned to history. Honda had built a heavyweight contender.
Honda claimed the Accord was tilting at cars like Volvo's S60 and the Saab 9-3 Sport Saloon, but this impression was largely caused by a rather limited choice of engines, which initially comprised just 2.0-litre and 2.4-litre petrol powerplants. One body style was offered, a handsome saloon, with the Accord Tourer following shortly thereafter. The big revelation came with the introduction of the 2.2 CTD-i diesel powerplant which suddenly broadened the Accord's appeal enormously. The racy Sport GT model was announced in the summer of 2007. The Accord was replaced by an all-new model in the summer of 2008.
What You Get
Honda would have us believe this MK6 Accord is fit competition for Volvo, Saab and Audi - and there may be more to this claim than meets the eye. The old MK5 Accord suffered in a number of key ways. Firstly, Honda totally misread the rise in popularity of diesel engines, believing that their VTEC engines would be more than adequate compensation. They were wrong. With no diesel Accord available, they missed out on a huge slug of sales. Which is why diesel power has proved to be a key part of the Mk6 model range. There's no hatch option in the post-'02 line-up for, as Saab realised when it replaced the 9-3 range, hatchbacks don't really hit the spot if you're aiming for a prestigious image. Honda therefore ditched the hatch option and instead, for Mk6 models, relied on a classy-looking Tourer estate.
The mainstream Accord Mk6 range is based around three engines - a 154bhp 2.0-litre, a 188bhp 2.4-litre and a 138bhp CTDi diesel - leaving a gap at the bottom of the range that once would have been occupied by a 1.8-litre model. Without an entry-level engine, Honda hoped to create the impression that the Accord had bounded upmarket - but few buyers were fooled. Its real market niche was as an alternative to flagship versions of volume medium range cars like Ford's Mondeo or Vauxhall's Vectra.
Not that this Accord isn't a very fine car, offering sharky styling, a well-designed interior and a group of engines that could only have come from Honda - praise indeed. Various models are available, starting with the 2.0 SE, with Sport and Executive trims also offered with the smaller engine. The CTDi diesel starts in Sport trim as well as range-topping Executive. Plump for the 2.4-litre car and there's the choice of the Type-S or Executive.
The styling has divided opinion. The nose is remarkably similar to that of the Mazda6, with a similar shaped grille and lights but the Accord looks that little bit more upmarket with its Mercedes-style indicators in the door mirrors. Rather than stretch the wheelbase for a 'wheel at each corner' effect to improve packaging, Honda have bucked a current styling trend by introducing more frontal overhang, the additional 65mm said to improve safety for both occupants and pedestrians. The rear end is a little more controversial, with a sawn off rump and large rear wings that contrive to make the respectably sized wheels look a little puny.
All Accord models are very well equipped. Even the SE is fitted with alloy wheels, dual zone climate control, a 6-speaker CD-based stereo and front, side and curtain airbags. Nice touches like the outside temperature indicator and the 3D dashboard illumination are also welcome, as are sensible ergonomics. The grouping of the stereo and air conditioning controls is exemplary and the multiple storage bins are similarly easy to access.
The Sport model adds a rear spoiler, front fog lights, mesh grille, sports upholstery, cruise control and a 3-spoke leather steering wheel. 16-inch alloy wheels and tighter gear ratios also underline its sporting credentials. If we're feeling charitable, we could say the Type-S is perhaps the closest approximation to the old MK5 Accord Type-R. This gets a drive by wire throttle linked to a stability control system, six gears and a more aggressive spoiler kit. The plush Executive models feature a 6 CD changer, gas discharge headlights, leather trim, heated front seats and 8-way power adjustment for the driver's chair. Go for the 2.4-litre version and Honda include the stability control system and DVD touch screen satellite navigation.
Go for the Tourer estate version and you'll find that the wheelbase has been increased by only 50mm over that of its saloon stablemate and the increase in overall body length is only an extra 85mm. No use expecting a van-like loading bay then. Still, a load volume of 576 litres with all the seats in place is no mean achievement for this class of car: that's over 100 litres more than the more ordinary Renault Laguna Sport Tourer can manage for example. This has been achieved through changing the design of the 5-link rear suspension so that both dampers and springs are positioned separately: as a result, the width between the wheel housings is dramatically increased. The total volume of 921 litres with the rear seats folded is rather less impressive, but compensation does come in the form of a clever 'One Motion' system for easy access of what space there is.
What You Pay
Please contact us for an exact up-to-date valuation.
What to Look For
Look for a bargain, look for accident damage, but don't expect to find too many Accords with inherent faults. These are well engineered cars with an impeccable reliability record.
Replacement Parts
(approx. based on a 2003 Accord 2.0 SE - ex VAT) You'll need around £220 for a clutch assembly and an exhaust system about £450. Allow a budget of around £48 respectively for front brake pads and £40 for the rear. A front headlamp should be around £195. A radiator is about £180, and a starter motor around £260.
On the Road
Both petrol engines are sprightly performers with competitive CO2 emissions and decent economy. The 2.0-litre SE averages 38.2mpg whilst even the 188bhp 2.4-litre Executive model can manage 31mpg. Certain Honda trademarks continue - the gearchange is excellent but the electrically assisted steering takes a little getting used to. The real star of the show, however, is the diesel powerplant.
The engine that powers the Accord 2.2 i-CTDi - to use the full nomenclature - delivers both more torque and better fuel economy than both the Audi A4 TDi130 and BMW's 320td. Honda's choice of these two cars as a yardstick is illuminating, showing the extent of their ambition. No longer do they regard the Accord as Vectra/Mondeo/Laguna fodder, instead pitching it as a superior quality proposition. Available in both saloon and Tourer body styles, the 2.2 diesel cranks out a hefty 138bhp at 4,0000rpm and is one of the more refined powerplants of its type. More soundproofing and thicker window glass help to isolate the diesel grumble and it's genuinely tricky to aurally differentiate it from a petrol engine at normal cruising speeds.
You'll know it's a diesel when you put your foot down. The 340Nm of torque mean that it's the most torquey Honda engine currently available, putting even the NSX sportster in the shade. Mid range acceleration is very crisp and typical motorway speeds see the engine revolving at a very restrained gait. The sprint to 60mph will detain you for just 9.2 seconds in the saloon or 9.9 seconds if you're hauling the additional bulk of the Tourer. Emissions are another area where the Honda excels, already complying with the tough Euro IV regulations that will slice another three per cent from company user's tax demands. The figures of 143 and 153g/km for the saloon and Tourer respectively are excellent given that the Accord is such a substantial feeling vehicle.
Overall
Honda have finally hit the big league with the sixth generation Accord. It's a car which can trade punches with the best cars in its class. If you can live with the unorthodox styling, a well looked after Accord will prove a rewarding experience.