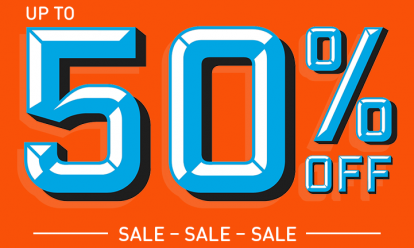 Get covered in our half price Breakdown Cover sale from just £7 a month.* We're the UK's best breakdown provider as voted by Auto Express drivers 2021.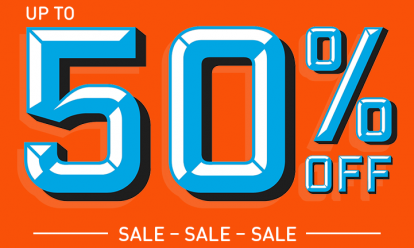 By Jonathan Crouch
Introduction
One of the most powerful front-driven hot hatches ever made, Vauxhall's second generation Astra VXR, isn't all about power - and is all the better for it. 280PS is certainly more than enough beneath the bonnet but clever suspension, torque steer technology and a limited slip diff are the key factors that made this machine, based on the Astra GTC coupe and sold between 2012 and 2019, one of the most rewarding performance cars that Vauxhall ever brought us. If you automatically default to Renault or Ford when choosing a fast hatch from the 21st century's second decade, give this VXR a try. You'll be pleasantly surprised.
Models
Models Covered: (3-door Coupe) 2.0 petrol
History
Fast Vauxhalls - and especially fast Vauxhall Astras - have always been something of an acquired taste, machines for the Max Power generation. Get yourself behind the wheel of one and you certainly went very quickly, but in a wildly wayward fashion that was fun at first but wearing within a week. It's all right to sell such a car if it's priced within reach of the Halfords hell raisers that can afford it, but there's not much profit in doing that, as Vauxhall found with a first generation Astra VXR model which sold between 2005 and 2010.
In 2012, Vauxhall decided it was time to tame the beast, not something easy to do while at the same time giving it a healthy slug of extra power. But a job that Vauxhall cleverly completed with this model, the second generation Astra VXR, launched here in Summer 2012 as pretty much the most powerful hot hatch you could buy.
On the face of it, there are a few contradictions here. Can a car tasked with putting a frantic 280PS through just two front driven wheels really claim to be as civilised as a Golf GTI? It wasn't so long before this Astra GTC Coupe-based model's launch, after all, that we'd seen this kind of output from supercars like Nissan's Skyline GTR and Honda's NSX. Here, you could get it beneath the bonnet of a civilised family three-door that aimed to gain for Vauxhall the hot hatch credibility it had long been seeking against its fastest rivals at the top of the shopping rocket segment, cars like Volkswagen's Scirocco R, Ford's Focus ST and the Renaultsport Megane 265.
To beat brands like these, Vauxhall knew this car would have to be very good indeed, a masterclass in everything General Motors knew about automotive dynamics, developed by a team of red-blooded race enthusiasts. And that's exactly what this VXR delivered. It sold until 2019.
What You Get
Buy this car and you're going to need to get used to being stared at. Not only are the basic proportions right, but a lot of the detailing is spot on, in contrast to some previous generation models which could feel a little Halfords in their final execution. Visual identifiers for VXR owners to set themselves apart from drivers of humbler Astra GTC models include a set of specially sculpted front and rear bumpers, side skirts, an aerodynamic roof spoiler and two exhaust tail pipes in a trapezoid shape.
Credit for the design goes to Brit Mark Adams and his team who struck a decent balance between aggression and elegance that's stylish enough to make a Focus ST from this period look rather dumpy and a Megane Renaultsport seem a little awkward. Three main styling lines are used to create tension and define the outline of the silhouette. The first sweeps downwards from the front door to the bottom of the rear wing. The second strikes through the door handle and stretches to the rear emphasising the dramatic stance and broad shoulders. Then a third line follows the roof's clean, rakish shape.
Things are a lot less memorable inside, but this is still an impressive cabin with decent quality and plenty of thoughtful touches. Take the lovely sports seats, positioned 17mm lower than an ordinary Astra GTC and fully 30mm lower than an Astra family five-door from this period. Pneumatically adjustable cushions in the seat sides add ultimate adjustability at the push of a button and really keep you firmly in place so that you're not hanging off the steering wheel when cornering hard. Other features include a flat-bottomed leather-stitched sports steering wheel that's much smaller than the Vauxhall norm, plus a set of alloy-plated pedals. And you'll like the way that the backlighting for the instrument dials turns red when the 'VXR' setting on the standard FlexRide adaptive suspension system is selected.
The cabin feels genuinely solid; certainly a lot beefier in terms of materials quality than a Renault or Ford and almost on a par with a Volkswagen Scirocco. True, the centre stack is a bit busy with buttons and it takes a little while to be able to unerringly hit the one you want, although to Vauxhall's credit, many of the controls can be marshalled from the steering wheel. The dash features glossy piano black chronograph-inspired dial rings. Not so nice is the display from the standard dot matrix driver information system, something that looks a little dated in an era where some rivals were being launched with high-def TFT screens.
Still, it's a nice bonus to find that this is the most practical car in its class from its period, for both people and packages. Take the back seats. Access is a bit tight, but once you get seated, you'll find that two adults could sit in the rear quite comfortably as long as they weren't too long of leg and the journey wasn't too long. Good luck trying that in a comparable Renaultsport Megane or a Scirocco. One thing you do have to watch out for is the sheer length of the doors in this car. Nudge your way into a tight supermarket parking spot and it can be a real contortionist job to lever yourself out without putting a scratch on someone's pride and joy. And the boot? Well, it's a decent size at 370-litres.
What You Pay
Please contact us for an exact up-to-date valuation.
What to Look For
This Astra VXR seems to have a reasonable quality record and the Gen-3 Ecotec 2.0-litre turbo engine is solid - though we did come across an owner with a blown engine. There have been reports of a few issues with the gearbox and clutch, so check that the car swaps ratios easily. The Brembo brakes are brilliant, but are expensive to replace at about £800 a disc. Yes really. We came across little issues in our ownership survey, like water collecting in the tailgate rear window channel, cabin rattles in the interior, and the aerodynamic skirts getting caught on kerbs. Ensure that the car has been serviced on the button and that the mileage on the service record stamp tallies with what the odometer says. It's also worth checking the car for accident damage, as many cars will be de-fleeted early if they've had a prang and have been repaired. Ask the seller explicitly if the car has had accident damage and inspect the usual points for overspray and kinks in the under-bonnet flitch plates. The engines tend to be tough units with no serious problems to report. Insist on a service history and check for kerbed alloy wheels.
Replacement Parts
(approx based on a 2014 Astra VXR excl. VAT) Expect to pay around £4-£9 for an oil filter, around £11 for an air filter and around £9-£50 for a wiper blade, depending on brand. The Brembo brake discs are pricey to replace, at about £800 a disc, but cheaper brands are of course available. A Brembo front brake pad set is around £150. A radiator costs in the £140 bracket. A headlamp costs in the £238 bracket. A tail lamp is around £160.
On the Road
So, to first impressions. Well, there's certainly a potent boom from the twin exhausts when you fire up, but from then on, you'll find the experience remarkably civilised, especially if you come expecting the Max Power monster that was this car's predecessor. Perhaps you were one of the Halfords hooligans that drove it but now, a little more mature, want something that's also a little more grown up, yet a machine that, like you, still hasn't lost its extreme sense of fun.
That definition used to come complete with turbo lag, torque steer and a suspension set-up so firm that chiropractor fees needed to be factored into your running costs. None of this applies here and the reasons why can be credited to the three dynamic features that ex-DTM racer Volker Strycek and his development team honed to perfection in this car: a Drexler limited slip differential to help you get the power down through the corners, a HiPer Strut suspension system to eliminate torque steer - that feeling of the steering wheel writhing in your hands under heavy power. And Vauxhall's FlexRide adaptive damping system to ensure that you only feel every bump and ripple in the road when you want to.
All of this, we have to say, is probably of far more importance than what lies under the bonnet, as with the previous generation Astra VXR, a 2.0-litre turbo petrol unit, though this time with 280PS, 40PS more than was previously offered and 10% pokier than the engine you'll find in a rival Ford Focus ST. It's an unit developed primarily for torque, pulling power, 400Nm of it hurling you towards the horizon between 2,450 and 5,000rpm, good enough to spirit you from rest to sixty in just 5.9s on the way to 155mph. Very impressive, but also pretty pointless if your speed is going to be scrubbed off in a cloud of tyre smoke every time you hurl the car into a corner.
That doesn't happen here thanks to a Drexler mechanical limited slip diff much the same as BMW fits to its M cars, there to tame the prodigious power output and make sure that this Astra isn't frying an unweighted inside front tyre as you accelerate out of a bend. A good start then, but all a diff can really do is deliver torque to the wheel that can best accept it. And if that wheel isn't supported by a top drawer suspension unit, then it's not going to accept much torque in the first place.
Which is why for this car, the VXR development team further refined the brand's clever HiPerStrut front suspension, there to reduce front wheel camber changes during cornering, boosting steering feel and keeping a lid on the kind of undesirable torque-steer that in older turbocharged hot hatches was extreme enough to allow you to change lanes with your right foot.
There's none of that here, though in a straight line, the wheel still isn't as composed as a serene Scirocco R or a racy Renaultsport Megane from this period. Some buyers might like that but it would be nice to have a choice in the matter. The kind of choice afforded to you by the third feature that makes this model what it is - the three-stage FlexRide adaptive suspension system. Adjustable via a button on the dash, it can be switched between 'Normal', 'Sport' and 'VXR' modes to adjust not only the damping but the throttle response too.
You won't want the most extreme 'VXR' setting with its 'red mist' instrument back lighting unless you're on a track or an extreme well surfaced bendy back road but like me, you might well end up wishing that this mode's instant throttle response was common to 'Normal' and 'Sport'. It's in 'VXR' that you'll best appreciate the work the engineers have done on the dynamics, with springs that are 30% stiffer and a ride height that's 10mm lower than the Astra GTC upon which this shopping rocket model is based. There's also a thicker antiroll bar for extra cornering stiffness, a set of dampers tweaked by motorsport manufacturer ZF Sachs and a bespoke Brembo braking system tested to destruction at Germany's fearsome Nurburgring Nordschleife test track.
Which was also the key testing ground for the three-stage stability control system which can be switched from 'Normal' to 'Competitive' and then fully off for track day terrors. A welcome respite from all this hi-tech can be found in the steering system, a good old fashioned and feelsome hydraulic setup. Not quite as user-friendly is the six-speed manual gear change, but at least Vauxhall has stopped fitting those huge awkward gear knobs.
Negatives? Well there aren't that many. The A-pillar get in the way a little at roundabouts and junctions and the six-speed manual gearbox can be a bit notchy, though at least it doesn't come with one of those huge awkward gear knobs that Vauxhall used to fit. But these are details, forgotten in the cacophony of chuffs, whistles and muted roars delivered every time you plant your right foot.
It's a carefully created soundtrack that's especially nice in the mid to high-level rev range, particularly when you change from third to fourth under full throttle. Perhaps that's a distraction: or perhaps it makes you go faster than you normally would. Either way, this seems to be a car in which you end up barrelling into corners 15-20mph quicker than you think you're going. Just as well then, that there's all that hi-tech to gather everything up.
Overall
That this MK2 Vauxhall Astra VXR was the most accomplished hot hatch that Vauxhall ever produced isn't really up for debate. It's head and shoulders better than any fast hatch or coupe that's worn the Griffin badge in the past - but how much is that actually saying? What really counts is how it stacks up against the very best cars in its class from its period - rivals like the Renaultsport Megane, the Ford Focus ST and the Volkswagen Scirocco R. Can it possibly be thought of as a viable alternative to this talented trio? Absolutely.
You see, this is more than just a hot hatch: it's a proper performance car with all the depth of engineering that the term implies. Why is why as well as being extremely fast, this car can also deliver a surprisingly cultured ride and a driving proposition that doesn't force red mist mode upon you when you don't want to shorten the straights and straighten the corners. When it's pouring with rain, the road ahead is infested with speed humps and you merely want to turn up the stereo, forget about driving dynamics and get yourself home.
Will it hold its value as well as a Scirocco, sell as prolifically as a Focus ST or dance through an off-camber corner with the poise of a Renaultsport Megane? Probably not, but as an all-rounder with near-supercar performance at a sensible price, there's a heck of a lot to be said for it. Which means that what we have here is a VXR that finally came good. Respect, it seems, is most definitely due.