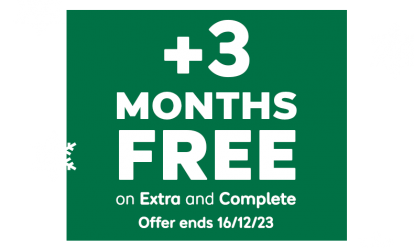 With 12 months of cover, new customers get an extra 3 months for free*.
*Added after 12 months, excludes Basic cover. New customers only. Ends 16/12/23, 7am.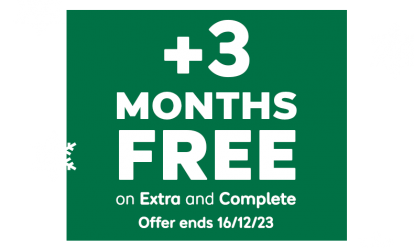 By Jonathan Crouch
Introduction
Small is beautiful when it comes to Vauxhall's Corsavan - according at least to the thousands of businesses that use this little supermini-based LCV across the land. This much improved restyled fourth generation model introduced in 2015 was both more agile to drive and more frugal than ever before. Which means that if for you, style is more important than size in this most compact class of van, it's an alternative you can't ignore if you're looking for a used little cityvan from the 2015 to 2018 period.
Models
3dr city van (1.2 petrol [70hp] / 1.3 diesel [75 & 95hp])
History
'Size matters' - or so we're told. Not here it doesn't. Vauxhall's Corsavan has always specialised in its smallness, unashamedly prioritising style over space, sportiness over sensibility. As it did again in this sleeker, more efficient and better specified fourth generation guise launched in 2015.
There's no more carriage capacity than previous Corsavans could offer - that's still limited. What you do get though, is a little extra payload, significant improvements in efficiency and a more sophisticated driving experience. There's sophistication inside too, with the option of an Intellilink infotainment system that more switched-on owner-drivers can use to create in their Corsavans a kind of mobile office. This little van sold until late 2018.
What You Get
Hot hatch - or business tool? You don't expect a van - any van - to look this sporty. Such, though, are the benefits in design of not having to worry about incorporating a boxy load space out back. The Corsavan is based on the three-door version of Vauxhall's Corsa supermini, a car that was substantially updated in the Autumn of 2014, hence the subsequent arrival a year later of this commercial version. The basic dimensions of this model are much as they were previously, thanks to the fact that the windows, along with the A, B and C-pillars that surround them, remained pretty much unchanged. Otherwise though, much was new for this MK4 design, with every body panel different, a re-designed crash structure up-front and a much more contemporary look.
You especially notice this up-front, where 'eagle eye'-shaped headlamps incorporate Vauxhall's signature 'wing'-style LED daytime running lights and flank a low, sporty trapezoidal grille with a chrome bar for the Griffin badge.
Up-front, it's certainly a lot nicer than you'd probably expect a van to be, with soft-touch materials dominating the fascia and decor elements dressed in rich satin chrome. Plusher models got a 7-inch Intellilink infotainment colour touchscreen that when fitted, dominates the centre of the dash and is smartly mounted in a high-gloss surround.
As for practicality, well customer feedback from the previous Corsavan model told the Griffin brand's designers that a little more payload would be welcome: small items can, after all, often be very heavy. Hence a 21kg increase in the top payload capacity figure for this MK4 model. This stands at 571kgs, enough to embarrass the 508kg total offered by this model's Fiesta Van arch-rival. The 0.92 cubic metre loading volume is a little down on that of a Fiesta Van from this period (which can swallow a full cubic metre). With the tailgate open, you'll get a door aperture width at floor level of 771mm and quite a sizeable loading lip. Still, get past that and there's 1,264mm of width on offer, narrowing to 969mm between the wheelboxes. That's not enough to swallow the kind of euro pallet you could get in a rival 'hi-cube' cityvan but you might be surprised by how much you'll be able to get in here, thanks to 1,257mm of loadbay length and 921mm of loading area height, all these dimensions being pretty much identical to those of the previous generation model.
What You Pay
Please fill in the form here for an exact up-to-date information.
What to Look For
These vans are pretty tough, but there are a few things you'll need to look out for. Slipping clutches - especially in the 1.2-litre petrol vans - are something you should test for. Diesel particulate filters have been known to fail on the 1.3-litre CDTi engines. Otherwise it's the usual advice with small vans to buy on condition rather than year and look for a van that has tended to have performed lightweight delivery duties rather than consistently butting up against its payload limits.
Replacement Parts
(approx based on a 2015 Corsavan 1.2 70bhp - Ex Vat) An air filter costs around £9-£10. Front brake discs cost in the £30 to £90 bracket. Rear brake discs cost in the £40 to £72 bracket. Front brake pads sit in the £25 to £60 bracket for a set. A set of rear pads is around £60. Wiper blades can cost as little as £10. A radiator can be had for around £100. An oil filter costs in the £5 to £6 bracket.
On the Road
Driving enjoyment isn't usually a significant determining factor in the purchase of a van - but it might be here. Corsavan owners like the lithe, agile way that this little load carrier can be spirited about town, with the same crisp response you'd find in any normal Corsa supermini. This side of things was further improved with this updated post-2015 model. True, a Corsavan can't surpass its Fiesta Van arch-rival for ultimate dynamic response, but this MK4 version can run the Ford close thanks to a whole series of development changes, not least a stiffer, redesigned chassis and much greater torsional rigidity, plus a lower centre of gravity that aids both balance and handling. Power comes courtesy of a choice of three main engines: the 70PS petrol 1.2-litre 16v unit and a couple of 1.3-litre CDTi diesels, developing either 75 or 95PS, both of which come as standard with a Start/Stop system that cuts the engine when stationary in traffic.
Overall
Not every business deals in bulk and you can see how those needing to get small items speedily around our cities might be tempted by something looking a little smarter and more car-like. Something like this Corsavan. True, the loading volume on offer is still slightly restricted but otherwise, the progress made here very much makes this Griffin-badged contender difficult to ignore if you've decided that your business really needs a conventional supermini-derived used van. The smart looks and sophisticated Intellilink infotainment screen both give it a clear advantage over its Ford Fiesta van rival from this period.
As a result, if for your business, small is beautiful when it comes to the purchase of a little LCV, then here's a very good place to start your search.