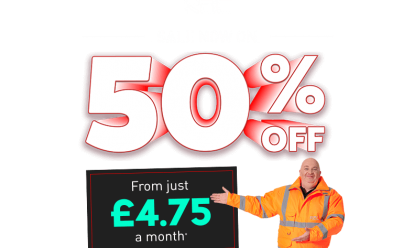 Get covered in our half price Breakdown Cover sale from just £4.75 a month.* We're the UK's best breakdown provider as voted by Auto Express drivers 2021.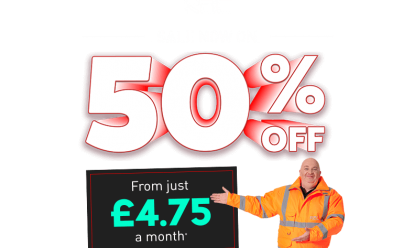 BY ANDY ENRIGHT
Introduction
Although it's hardly the most exciting car on the market, Vauxhall's Astra Estate is a model that deserves recognition. In squaring away the fundamentals well, it offers a wagon that drives small but carries big. With 1,570 cubic litres of space in the back of the Astra Estate once the rear seats are folded down, this is no marginally useful niche player. The Astra Estate offers the sort of carrying capacity that a family of four seek but rarely find in a compact MPV and used examples are less than you might reasonably expect. Just don't expect an image car.
Models
Models Covered:
(5dr estate 1.4, 1.6, 1.8, 2.0 turbo, 1.7, 1.9 diesel [SXi, Design, SRi, Expression, Life , Club, Elite])
History
When the Astra Hatch was announced, Vauxhall made great play of the fact that they could design a sleek, sexy looking car without too much emphasis on overall practicality, due in no small part to the fact that they could rely on their more practical cars like the Zafira for the more family-friendly duties. Therefore, when they announced an estate version of the Hatch in late 2004, many jumped to the conclusion that it would be something of a half measure. Nothing could be further from the truth.
In fact, we should have seen this one coming. When Vauxhall announced the Vectra Estate, they used the stretched chassis of the Signum as a basis, this giving excellent load-lugging abilities and ample passenger room. They've adopted a similar tack with the Astra Estate, using a stretched version of the Astra Hatch chassis with another nine centimetres stitched into the car's wheelbase and longer rear overhangs to give a fairly spacious luggage compartment. Although rivals from Ford, Peugeot and Renault may be able to offer more in the way of total volume, the Vauxhall counters by dint of its sheer practicality.
Early in 2007, the Astra Estate range was slightly revised, with some minor cosmetic visual changes. The main differences however came under the bonnet. The 1.6 TWINPORT petrol engine was uprated from 105 to 115PS, while the 170PS 2.0-litre turbocharged petrol unit was replaced by a new 180PS 1.6-litre turbocharged powerplant.
What You Get
The load bay has straight side walls and storage areas below the floor and in either side, maximising the amount of genuinely useable space available. A stainless steel rim protects the conveniently low boot sill from scratches. The rear bench seat splits 60/40, although there is an option of a nattier 40/20/40 split system. Vauxhall's optional FlexOrganiser will also crop up on some used models. This system organises the rear loading space into separate compartments and now features horizontal side rails in anodised aluminium.
An automatic levelling system, a trailer stability program and Hill Start Assist were all included on Vauxhall's long options list for this Astra Estate and the used buyer should check to see what non-standard items their model's got. Flat roof rails, which will also be familiar to Signum customers, are fitted as standard. Choose between black and silver. The estate's styling is integrated and sleek, the longer wheelbase giving it real presence. The rear light clusters are distinctive, with an angular three-dimensional look that clearly differentiates the rump of the Estate version.
What You Pay
Please contact us for an exact up-to-date valuation.
What to Look For
The Astra has yet to suffer any significant faults. Build quality is leagues ahead of its predecessors, as is the technical excellence of the new engines. Check the sporty SRi models for the usual tyre wear problems. Aside from obvious body damage, just ensure that the car has been well looked after, insist on a service history and buy with confidence. The electronic control system that marshals the satellite navigation and stereo system isn't the most intuitive to use, but you will get used to it with perseverance. The same can be said of the indicators, which will possibly frustrate you immensely at first.
Replacement Parts
(approx based on a 2004 1.6 Estate) A new clutch assembly is £145, whilst front brake pads can be found for around £20. Rears are nearer £35, whilst a radiator for an air-conditioned car will; cost around £130. Alternators are slightly pricier, nudging the £300 mark, so make sure your prospective purchase is generating a healthy current to its battery.
On the Road
Load lugger or otherwise, Vauxhall haven't compromised the Astra Estate's driving dynamics and it's fitted with the same advanced suspension system as the Hatch. It was the first car in its class to feature Continuous Damping Control (CDC), electronically controlled shock absorbers that continuously adapt to the road surface and the driver's style. It's all part of what Vauxhall dub the Astra's 'Interactive Driving System' (IDS) that can integrate all of the electronic functions in a way that's a good deal cleverer that you might think. For example, the ESP stability control system now beefs up the damper forces first before applying the brakes to the front wheels during extreme cornering manoeuvres making for a more sensitive and less intrusive intervention. Upspec models will also feature a 'Sport' button so that the suspension settings, accelerator and steering response can easily be adapted to the mood of a driver. It's something we've become used to on premium sports cars but not on a family hatchback.
Despite all of these high tech touches, the Astra still uses a relatively simple beam axle at the back instead of the sophisticated multi-link layouts used by Volkswagen and Ford. Whilst GM executives contend that this system provides good handling while transmitting less noise into the cabin, the more powerful Astra variants do show up some flaws in this logic.
The engine line up consists of the usual wide selection of powerplants, some new, some heavily revised and some carried straight over from the previous model. The original post-'04 line-up kicks off with an 85bhp 1.4-litre petrol unit, alongside a 100bhp 1.6-litre and the familiar 125bhp 1.8-litre engine. Two 2.0-litre turbocharged units were also offered for sportier versions; the 170bhp for the rather hot versions and a 200bhp big banger for some serious speed.
The entry-level 1.4 and 1.6-litre engines use the TWINPORT technology originally seen on the Corsa whereby one of the two exhaust outlets is closed down at low revs to boost torque and improve fuel economy. This was improved in January 2007-onwards models with an uprated standard 1.6-litre unit and an even faster turbocharged version of the same engine.
Three diesel engines are available in 1.7-litre 100 and 1.9-litre 120bhp forms, plus a beefy 150bhp 1.9-litre powerplant that was developed by Fiat.
Overall
The Vauxhall Astra Estate is, at the moment, one of the best buys around. Hugely practical but seriously undervalued, the 1.9-litre CDTi diesels are probably the most appealing of the lot although the 200bhp SRi is definitely worth a look if you need to settle on one car that has to perform a range of functions. Recommended.
December 18th 2008