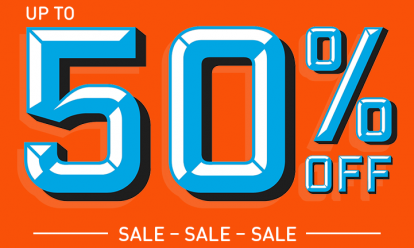 Get covered in our half price Breakdown Cover sale from just £7 a month.* We're the UK's best breakdown provider as voted by Auto Express drivers 2021.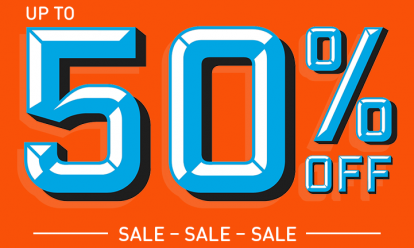 BY ANDY ENRIGHT
Introduction
The Skoda brand has been rehabilitated. These days it's rare to find people cracking jokes about Skodas, as most know that they are seriously well built cars and the original 2004 to 2009 MK2 Octavia model was one that tested the limits of the marque's newfound desirability. Bigger, more sophisticated and, consequently, more expensive than its predecessor, the second generation Octavia built on that car's success but hoped to move the Skoda brand that little bit further upmarket. Sales suggest that this move proved to be successful. Existing Skoda customers didn't seem to mind paying a little more for a manifestly superior product and new customers viewed the higher prices as an indicator of quality. As a used buy the Octavia makes a lot of sense, offering rugged durability with no-nonsense affordability. Here's what to look for.
Models
Models Covered:
5dr hatch, estate: 1.4,1.6, 2.0, 2.0T petrol,1.6, 1.9, 2.0 diesel [Classic, Ambiente, Elegance, GreenLine, Laurin&Klement, 4x4, Sport, vRS]
History
It's hard to credit that it was as long ago as 1991 that Volkswagen first took a stake in Skoda. Seven years later the original Octavia first appeared, at the time by far Skoda's most sophisticated vehicle. Since that time, we've not only seen the executive class Superb but also a whole range of exciting Skoda concept cars that hint at where the Czech company is going. The second generation Octavia arrived in summer 2004 and carried on where its predecessor left off, offering a wide range of spacious, well engineered cars to people who wanted Volkswagen standard engineering but with Volkswagen sized prices. Estates followed the next year with an interesting 4x4 model offered.
With a budget 1.4-litre Classic model providing a headline lead-in price and an excellent 2.0-litre diesel available as well, the Octavia does sensible very well. It also does fun too, with the range-topping 197bhp vRS model, effectively a Golf GTI with a more spacious body on top, introduced in early 2006. The early 1.6-litre engine was phased out in 2005 with a more advanced FSI unit carrying the banner. Autumn 2006 saw the vRS TDI making an appearance powered by a 168bhp 2.0-litre diesel engine.
2009 brought a facelift to the Octavia with exterior revisions including revised headlights and upgraded interiors sporting a higher quality feel. The Octavia GreenLine was launched in the summer of 2009 with a 1.6-litre common-rail diesel engine capable of 64mpg on the combined cycle. The 1.2-litre TSI petrol engine arrived in 2010.
What You Get
You'd be excused for thinking the latest car is merely a facelift of the previous version. Skoda and their customers were happy with the styling of the outgoing model and despite the MK2 car being all-new from the ground up, the lines are evolutionary. The grille is that little bit more pronounced and the wheelarches look more architecturally sculpted but otherwise you won't need to clock the badge on its behind to figure out that it's an Octavia.
Rather unsurprisingly given its Volkswagen Group parentage, the Octavia runs on the MK5 Golf chassis, opting for a more comfort-oriented bias in keeping with its target market. Given that Skoda buyers tend to be a little more mature than those who favour Volkswagen and Audi products, that made a lot of sense. The conservative styling and the high quality but low key interior also appeal to those who no longer feel the need to be the centre of attention.
The rear overhang was extended a little further to give the Octavia more of a 'three box' profile. Like its predecessor, it boasts a practical hatchback rather than the boot its stub-tailed lines may suggest. The old Octavia was renowned for possessing one of the biggest payloads in class and the current car comprehensively trumps it, available capacity going up by 36 litres to 560 litres with the rear seats in place. Bear in mind that this dwarfs what's on offer from a BMW 5 Series, a Jaguar S-TYPE, a Mercedes E Class or a Volvo S80 and you'll get some idea how huge it is back there. The Golf doesn't even compare. Fold the rear seats flat and you'll then get a yawning 1,350 litres of available room. Not a car for the agoraphobic in other words and if you opt for the estate, that seats folded capacity increases to 1,620 litres.
Passenger room is similarly generous - and that's important since the prodigious luggage space of the original Octavia required rear seat passengers to pay in kind. The wheelbase of this model was teased out by another 66mm, endowing it with admirable rear legroom even when the front seats are occupied by long limbed adults. Rear headroom is better than the swooping roofline would suggest, helped in no small part by a slightly more generous seat back recline than in many such cars. The fascia won't surprise too many, again being a development of the old car's styling themes.
The 'Venetian blind' air vents and the no nonsense switchgear are recurrent themes but the quality was improved still further. Whereas the old Octavia's dash was very well screwed together but made of noticeably cheaper materials than the Golf, the expensively slush-moulded finishes of the current Octavia bear comparison with the best in class. True, there's no soft touch damping in the grab handles but even Volkswagen and Skoda brand managers need something to get all protective and bickery over.
What You Pay
Please contact us for an exact up-to-date valuation.
What to Look For
Ask a Skoda dealer what goes wrong with Octavias and you're likely to have a short, if slightly dull, conversation. In the words of one dealer, Octavias are 'bulletproof'. Certainly, they're every bit as well put together as a VW Polo or a Golf - a fact confirmed by VW Group in-house surveys. Still, check for wear to loading floors on the estate models and make sure that servicing has been properly carried out.
Replacement Parts
(Estimated prices, based on a 2005 Octavia Ambiente 1.6) An alternator is a big ticket item at around £450, while a clutch assembly is around £215, making these parts of the Skoda ownership experience as upmarket as Volkswagen claim. Front brake pads are a reassuring £40 a pair, whilst somebody must have employed a pre-VW Skoda accountant when radiators were priced at £90. A starter motor is around £135, whilst a replacement headlamp is just over £100.
On the Road
The Octavia drives pretty much as you'd expect - assured, comfortable but nothing too sporting. The vRS is the anomaly - a sporty hatch that handles almost as well as a Golf GTI - and the almost is crucially important to Volkswagen Group brand managers. These days, even the more comfort biased chassis are so competent that it takes a genuinely ham-fisted development to result in a car that's no fun to drive. The latest Octavia benefits from Volkswagen's quest to endow the Golf chassis with Ford Focus-style driving manners. Even with the wick turned down a good few notches, it can't help but feel extremely capable when stitching a series of bends together.
The steering feels like a good hydraulically assisted set-up but is in fact electro-mechanically assisted. Many of the early versions of this steering set-up felt unacceptably artificial but the Octavia's helm feels meaty and rewarding at speed, reverting to fingertip light at parking speeds. Impressive stuff. The gearchange is light and positive and the multi-link rear suspension keeps the sort of bump and thump that often afflicts cars with more rudimentary torsion beam setups at bay.
Engine-wise, prepare to be faced with a 75bhp 1.4-litre, a 115bhp 1.6-litre FSI, a 150bhp 2.0-litre FSI and the 200bhp 2.0-litre turbo powerplant found in the vRS if you choose petrol power. Opt for diesel and there's a 105bhp 1.9-litre entry-level TDI, a torquey 140bhp TDI and a 170bhp TDI acting as the flagship diesel engine in the vRS TDI. If you prefer your Octavia to be the bit nimbler, the 115bhp 1.6-litre FSi engine represents probably the best balance between poise and power. The 2.0-litre TDI 140 diesel is the car that many will be drawn to as it also offers a version of the VW Group's fantastic DSG dual clutch gearbox, albeit without the F1-style paddle shift. Another option is the 4x4 Octavia Estate, models of which give improved traction without sacrificing interior space.
Overall
If you're comfortable with your self image such that you don't need an ego-boosting badge to prop it up, you should find something in the 2004 to 2009 Octavia line up to your liking. The 1.6-litre FSI and the 2.0-litre diesel remain the standout models but there are some interesting alternative options such as the 4x4 estate and the punchy vRS.