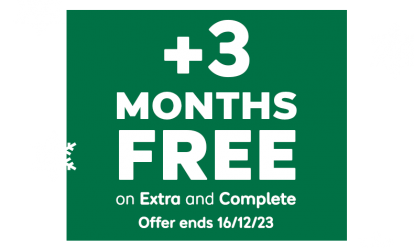 With 12 months of cover, new customers get an extra 3 months for free*.
*Added after 12 months, excludes Basic cover. New customers only. Ends 16/12/23, 7am.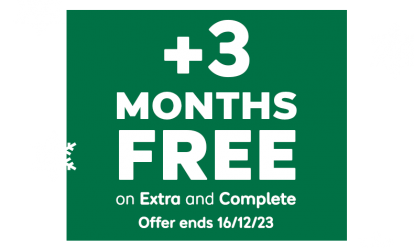 BY JONATHAN CROUCH
Introduction
The Vauxhall Astra has been the company's staple family car for longer than most can remember. It's the post-1991 shape Astra onwards that we concentrate on here. There's plenty of choice on the second-hand market - but that can make it even harder to find a good one.
Models
Models Covered: Second generation Astra - 1991-1998 (1.4i 3 & 5dr Hatchback, Saloon, Estate [Merit, L, LS, Si, Diamond, GLS, CD, Expression, Cesaro]/ 1.6i 3 & 5dr Hatchback, Saloon, Estate, Convertible [LS, Si, Diamond, GLS, 16v GLS, CD, Merit E-Drive, Cesaro, 16v Sport, CDX]/ 1.8i 16v 3 & 5dr Hatchback, Saloon, Estate, Convertible [CD, Cesaro, GSi, Diamond, Sport] / 2.0i 3 & 5dr Hatchback, Saloon, Estate, Convertible [SRi, CDi, Cesaro, GSi, CDX], 1.7-litre diesel Hatchback, Saloon, Estate [LS, GLS, Sport, Diamond, CD, CDX])
History
The car was launched in October 1991 as a three-door, five-door and estate. The 1.4-litre petrol-powered models were the first to arrive along with a three-door 2.0-litre 16v GSi hot hatch flagship. These variants were swiftly followed by 1.6 and 2.0-litre cars as well as 1.7-litre diesel and turbo diesel options.
A 2.0-litre Convertible was launched in June 1993 and a 1.6-litre engine option for this classy-looking drop-top followed the following Spring. In the summer of 1993, a 1.8-litre 16v engine was introduced; originally, it was offered in a lower-powered version of the GSi, but then, its use was extended to other trim levels and bodystyles.
Economical `E-Drive` 1.6-litre engines arrived in early 1993, while to celebrate a minor facelift, a 1.6-litre 16v engine was added to the range in August 1994. That facelift brought Vauxhall's new corporate `V`-shaped grille to the line-up as well as cleaner, smoked treatment for the rear taillights.
The Sport range of models were introduced at the same time, most fitted with the 1.8 16v engine (later replaced by a 2.0-litre unit); interestingly, for a time, you could also have a turbo diesel Sport until demand dwindled to make it pointless. The hot hatch 2.0-litre GSi was lambasted initially by the motoring press for its poor handling and subsequently improved before being dropped from the line-up in 1994; it returned at the start of 1997.
Initial equipment levels varied from Merit, through L, LS, Si, GLS, GSi and CD. In 1995, a flagship CDX version was added with a 2.0-litre engine and, of course, the Sport versions arrived in 1994. There were plenty of special editions, but look out particularly for Cesaro, Diamond, Expression and Arctic value for money models.
In the Spring of 1998, an all-new Astra range was launched (though the old-shape convertibles carried on). Highlights included a new direct injection 2.0-litre diesel and a 2.0-litre petrol-powered SRi. Initially, the choice was between three and five-door hatchbacks and an estate but in the autumn, a saloon version was added to the range.
What You Get
A well built family car that's both stable and safe. It won't excite you much but then, that's not what the Astra's about. Parts are plentiful and cheap and not much goes wrong.
What You Pay
Please fill in the form here for an exact up-to-date information.
What to Look For
Examine the sump and the cylinder head for oil leaks. On older cars, check the shock absorbers for leaks. Cracked driveshaft gaiters could point to wear on CV joints. There was also a recall in 1995 on all Astras made since 1992; this was to fit an earthing clamp on the fuel filler neck; you need to ensure that this has been done. Cars equipped with an airbag need to have a dealer check.
Replacement Parts
(approx based on a 1995 Astra 1.6 - ex Vat) A clutch assembly will be around £80, and it will cost you around £200 for a full exhaust system less the catalyst. A starter motor should be close to £65 and a radiator around £140.
Brake pads for the front £16 a set and for rear shoes £35. A replacement headlamp will be close to £55, and an alternator around £90.
On the Road
Solid to drive, though there are times when you might find yourself wishing for a little extra performance. The 1.6 16v, 1.8 16v, 1.7TD and 2.0 Di engines are the best if you want to use the car for motorway work.
Overall
A sensible choice, better built than any small Vauxhall before it.