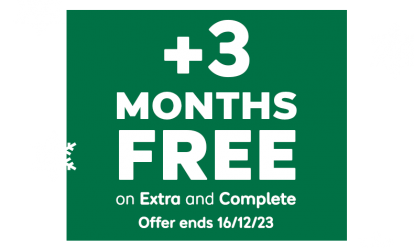 With 12 months of cover, new customers get an extra 3 months for free*.
*Added after 12 months, excludes Basic cover. New customers only. Ends 16/12/23, 7am.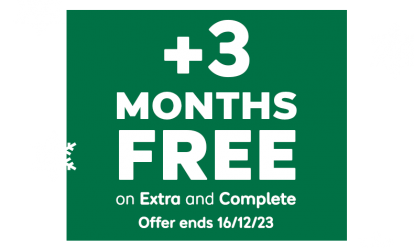 BY ANDY ENRIGHT
Introduction
As adventurous as its predecessor was staid, the Megane II range suddenly put the mid range Renault on the shortlists of many younger buyers who would never have countenanced the ageing and rather frumpy original. It rapidly spawned a huge number of variants. Aside from the original three and five door hatches, there was a compact estate, a neat saloon and the sleek Coupe Cabriolet as well as the Scenic and Grand Scenic variants that are covered separately. With used models now starting to appear in meaningful numbers, the Megane II represents a very tempting proposition.
Models
Models Covered: 3/5dr hatchback, 5DR sport tourer ESTATE, 4dr saloon, 2dr coupe cabriolet: 1.4, 1.6, 2.0, 2.0T PETROL, 1.5, 1.9, 2.0 DIESEL [EXTREME, DYNAMIQUE, AUTHENTIQUE, EXPRESSION, PRIVILEGE, RENAULTSPORT)]
History
The Megane II came as a bit of a shock to many largely because its predecessor seemed to have been around forever, morphing gently from the Renault 19 into the Megane. We were just becoming accustomed to the rather pert posterior of the Clio when Renault unleashed the bustle-backed Megane II, a car with a profile quite unlike anything seen to date. Older customers may have baulked at the radical design but Renault was keen to mop up a whole wave of younger buyers who'd previously eschewed the Megane as something your grandfather might have a soft spot for.
The three and five door hatch models were launched in the UK in summer 2002 with the Coupe Cabriolet, Sport Tourer estate and Sport Saloon being launched at the tail end of 2003. April 2003 saw the launch of the Expression variant while in October a dCi100 version of the 1.5-litre diesel engine was unveiled. Sales were promising and there are quite a few used hatchbacks to choose from, although the later variants are still far rarer.
The Megane's mid-term facelift showed up in early 2006. More observant members of the public might spot elongated, sleeker headlamps and alterations to the grille which see everything come together in a 'V' shape either side of a more prominent Renault badge at the front. The rear benefited from it's own re-sculpted bumper and revised light clusters while, inside, the instruments got chrome-ringed dials with white background lighting. At the same time an automatic version of the 130bhp dCi engine was introduced and Renault unveiled a special Renaultsport F1 edition of the Renaultsport 225 hot hatch to celebrate their victory in the 2005 F1 World Championships. A little later in the year, the advanced 150bhp 2.0-litre dCi diesel engine was introduced and this was followed at the end of 2006 by yet another Renaultsport, this one cranking out 230bhp and named the F1 R26 after that season's F1 car. The next addition to the line-up was the Renaultsport dCi powered by 175bhp 2.0-litre diesel. A new Megane arrived in the later stages of 2008.
What You Get
The underpinnings of the Megane II are as fresh as its styling. In partnership with Nissan, Renault developed a new 'C Platform' with seven different Megane II body styles planned with an estimated 1.8 million C Platform vehicles a year being sold between Renault and Nissan.
Two distinct styles opened the batting for the Megane II range - the Hatch and Sport Hatch - which, translated out of Renaultspeak, mean five and three-door versions. The Sport Saloon four-door, the two door Coupe Cabriolet and the Sport Tourer estate back up the more mainstream hatchbacks. Heady stuff indeed, and probably a sound explanation why the current hatches look so avant-garde.
As is the norm in this sector, Renault make a diverse selection of engines available in the Megane. The 1.4 and 1.6 units are the stalwarts of the petrol line-up, both agreeable 16-valve units developing 100 and 110bhp respectively with the 1.4 averaging over 40mpg. Then there's the 2.0-litre 136bhp option which, along with the 1.6, can be equipped with an automatic gearbox. The 165bhp 2.0-litre Turbo powerplant is usefully quick, making 62mph from standstill in 8.3s, but those seeking real hot hatch credentials will need to step up to the 225bhp 2.0-litre Turbo found in the Renaultsport offerings.
The diesel range is almost as broad. An 85bhp 1.5dCi unit opens proceedings with its headline-grabbing fuel economy average of 62mpg. It's not all that quick though and some may prefer the 105bhp version of this engine which is a second and a half faster to 62mph but still returns 60mpg. The 130bhp 1.9-litre dCi is a strong all-rounder, packing 300Nm of torque at just 2,000rpm. It will achieve 0-62mph acceleration figures of 9s, return 50mpg at the pumps and it's the only diesel you can get with automatic transmission. The Megane's most impressive engine could well be the 2.0-litre dCi 150. With 0-60mph acceleration of 8.7s, it's only fractionally slower than the 165bhp petrol alternative but it can still deliver 52mpg economy.
Those looking for a genuinely innovative convertible are also catered for. The Megane II Coupe-Cabriolet is the first of its ilk with a folding glass hard top. Three trim levels are offered - Extreme, Dynamique and Privilege - and Renault also ace their French rival Peugeot by offering no fewer than three engines and three different transmission choices. The entry-level engine is a 115bhp 1.6-litre VVT unit, there's also a 136bhp 2.0-litre VVT powerplant for those with a heavier right foot and real speedsters will like the 165bhp 2.0-litre Turbo. The Megane Coupe-Cabriolet was the first hard-top cabriolet to feature a diesel engine a 120bhp 1.9-litre dCi. This was later upgraded to 130bhp and joined by a more affordable 106bhp 1.5-litre dCi.
What You Pay
Please fill in the form here for an exact up-to-date information.
What to Look For
Renault have tightened up their quality control to very good effect over the past few years and the Megane now feels as well screwed together as many more expensive German rivals. No major faults have yet to be reported although if you are in the market for a Coupe Cabriolet do make sure that the folding roof mechanism is in A1 order. Some owners have managed to damage the motors by failing to follow the manufacturer's recommended instructions when lowering the hood.
Replacement Parts
(Based on a 2003 Megane 1.6 Dynamique) A new clutch will be about £150 and a full exhaust system, excluding the catalyst, should be around £220. Brake pads are about £40 a set, an alternator is close to £135, and a starter motor should be just under £125. A replacement radiator (with aircon) is about £150.
On the Road
No matter how striking you may find the exterior styling, for many the biggest surprise will come when they drop into the driver's seat of the Megane II. The design is neat without being gratuitously radical, but the real revelation is the great strides forward made in terms of quality of materials and finish. It's almost as if a Renault designer's company hack was rear-ended and he got an Audi courtesy car for the week. Soft feel plastics, quality fabrics and a cohesive design philosophy means a not-so-fond farewell to old-school Renault interiors, many of which were built with the visual drama and structural integrity of a film set.
Genuine innovation is in evidence. Take Renault's anti-submarining airbag, a device which leaps forth from the seat cushion to protect the pelvis. This replaces the traditional (and some would say uncomfortable) hump at the front of the seat and is a neat solution that provides both comfort and unparalleled safety, effectively making it impossible to slide beneath the seatbelt in the event of an accident. Renault's unparalleled experience in the MPV market shines through, not only in terms of passenger space - which is excellent - but also in the provision of multifarious cubbies, boxes and pockets. There's a hatch in the floor to stow valuables, storage boxes between both front and rear seats and even a chilled glove compartment. The metallic hoop handbrake is a neat touch, although motoring anoraks will remember a similar device in the Alfa 75 of the eighties.
Overall
Adventurous design rarely pays off in a conservative sector but Renault seems to have bucked the trend with the Megane II. It's one of the safest used French car buys around and with the steepest part of the depreciation curve now accounted for it's possible that you'll pick up a conspicuous bargain. Shop around, drive a few and you should come up with a car to be proud of.