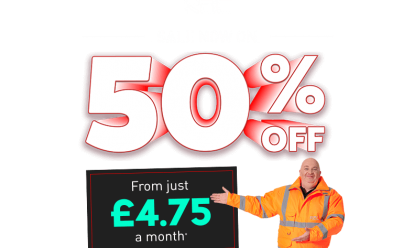 Get covered in our half price Breakdown Cover sale from just £4.75 a month.* We're the UK's best breakdown provider as voted by Auto Express drivers 2021.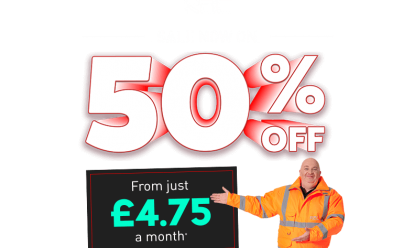 By Andy Enright
Introduction
When I'm asked to compile a list of the best mini-MPVs many are surprised when the first name on that list is the Toyota Verso. It's not the most obvious choice in its sector and is often overlooked in favour of more extrovert opposition, but if you need a car that's wholly reliable and fiendishly well thought out, the Verso would be my first port of call. And it's even better news if you're shopping for a used example.
Models
5 dr mini-MPV (1.6, 1.8 petrol, 2.0, 2.2 diesel [T2, T3, T Spirit, T180, SR, TR])
History
The Verso was preceded by the Corolla Verso, itself a model that became rather lost in a melee of people movers that Toyota launched at much the same time in 2001 alongside the Yaris and Avensis Verso models. I ran one as a long term car and found it such a delightful and useful thing that I bought one. True, it didn't last long before it was destroyed by a skip lorry while parked on the street but you know a car has some intrinsic merit when a motoring journalist makes the rare step of putting his hand in his pocket.
A second generation Corolla Verso model was launched in 2004 with cleaner styling and more equipment. The following year Toyota ditched the Corolla part of its name and campaigned it as the Verso, slotting 2.2-litre D4-D models into the range in the latter stages of 2005. The standard 134bhp engine was punchy enough but the 175bhp unit in the T180 model really packs a wallop. In the summer of 2007, the Verso received a revised grille and bumper to bring it in line with the Auris and Yaris. The T3 models were treated to dual-zone climate control while the T-Spirit and T180 derivatives got sat nav. A sporty looking SR special edition was also introduced in summer 2008, identified by its five-spoke 16-inch alloys.
The third generation Verso was unveiled at the 2009 Geneva Motor Show and arrived in UK dealers in late April. This answered the key criticism of the second generation model, namely that it was a decidedly cramped fit for seven seats. It also offered improved engine efficiency and higher quality cabin fitments.
What You Get
This car's styling signature is contained within the novel creases that run along the flanks of its bodywork, from the bottom of the front bumper through the lower parts of the doors and then up towards the rear tailgate is a distinctive swoop. The rear light clusters are particularly attractive with their circles of LED brake lights with indicators in the centre. Inside, the design team have tried to use the same curvy styling theme, the centre console and the central instrument pod sitting on top of a wavy backdrop.
What's most important however is that this 7-seater Toyota is bigger than its predecessor, though not so large that it can begin to compete with Ford Galaxy or Renault Espace-sized large MPVs from the next class up. Most prospective buyers looking for something nimble enough to twirl around a tight urban environment probably wouldn't want that anyway. Still, the extra 70mm in length and 20mm in width is very welcome, even if it still isn't quite enough for a couple of full-grown adults to be properly comfortable if they're sat in the third row: that requires some legroom compromises from middle-seat occupants. Where you do feel the benefit however, is in those times when you need bootspace and all three rows of seats are in use. In this configuration, the MK2 Verso offered you a paltry 63-litres of luggage room, a figure boosted to a far more usable 155-litres in this MK3 version.
This, along with 1645-litre total luggage capacity and 1830mm of total load area length with second and third row seats folded flat, does remain less than you'd get from obvious rivals but the space that is on offer is at least very easy to access thanks to the simple and effective Easy Flat-7 seating system. It's a pity that the centre seating row doesn't tumble forward or come out altogether, but at least each of the three chairs can be folded, slid backwards or forwards (to create or reduce legroom or luggage space of the area behind) or reclined for longer journeys. A nice design improvement on this MK3 model is the way that the outer seats in this middle row automatically return to their previous position after you've folded them to allow passengers into the rear. All the rear seats can be folded individually to create a level load floor, opening up no fewer than 32 seating permutations for the vehicle.
What You Pay
Please contact us for an exact up-to-date valuation.
What to Look For
The Verso has forged a reputation for monotonous reliability and all generations are tough cookies. The seat folding mechanism is rugged and well thought through, but make sure the seat mountings haven't been damaged when removed from the car. The load area itself is also hardwearing and the engines and running gear seem similarly bombproof. As long as the service records have been properly adhered to it's difficult to imagine a more reliable proposition.
Replacement Parts
(approx based on a 1.6 Verso T3) Toyota spares are by no means as cheap as those offered by Ford or Vauxhall but a realignment of pricing has eased costs significantly. A clutch assembly will cost in the region of £130, whilst an exhaust is around £330. A new starter motor retails for around £150, although a replacement headlamp will be in the region of £200. Repair costs have been kept manageable with a consequent effect on insurance premiums.
On the Road
One of the issues with the second generation Verso was the car-like driving position that saw you sitting quite low, not something MPV buyers tend to like. This one doesn't perch you up 4x4-style, but you do get much more of the kind of commanding view out that you'd expect from this kind of car. Ironically though, the less sporty seating stance is now accompanied by more dynamic road manners. No, it's not a car you'd go out and drive for the fun of it but firm body control with plenty of grip mean it's easy to manoeuvre and more reassuring in corners than you'd expect from something relatively high-sided like this. The electric power steering system is particularly good, a clever variable assistance affair into which Toyota has developed a function that detects steering inputs that are too forceful and acts to smooth them out by reducing the amount of power assistance.
Mainstream Verso ownership will see you choosing between 1.6 or 1.8-litre petrol engines and 2.0 or 2.2-litre D-4D diesels, all developing power outputs in the 125-150bhp bracket that's common to this class of car. The Valvematic petrol engines rev sweetly but are less relaxed than their diesel alternatives and, as you'd expect, deliver significantly less pulling power. Hence our choice for this test of the 124bhp 2.0-litre D-4D unit that most owners will probably choose. On paper, a rest to sixty figure of 11.3s makes it about a second slower than the 1.8-litre petrol alternative. In practice, the fact that it develops a significant 30Nm of torque more and does it at the bottom of the rev range rather than the top means that it feels a far more willing companion in day-to-day motoring. The diesel engine also perfectly complements this car's demeanour as an exceptionally refined long distance cruiser.
Overall
Being one of the most underrated new cars on the market has made the Verso a great used buy. Whether you choose the second or third generation models, there are bargains to be had. If you really will use seven seats on a fairly regular basis, I'd recommend holding out for the more spacious third generation car, but the sweet spot as far as used value goes right now looks to be an early second generation diesel. Whichever model you choose, you'll be buying possibly the most reliable mini-MPV around.