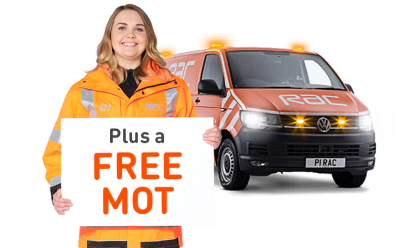 RAC Breakdown Cover comes with home rescue as standard. Plus, get a free MOT with Advanced and Ultimate.* Join the UK's best breakdown provider as voted by Auto Express drivers 2021.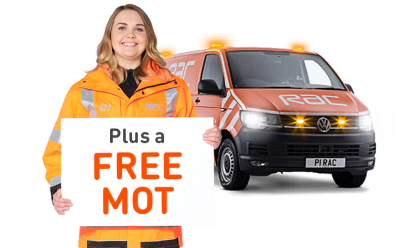 BY ANDY ENRIGHT
Introduction
All too often, those who pioneer an idea never receive the financial rewards. The usual pattern is for the originators to take the big risks and if the market looks to be coming round to their way of thinking, copycats will launch an improved version. It's good to know that once in a while, that trend gets bucked, and we take our hats off to Fiat who ploughed their own furrow with the six-seater Multipla mini-MPV back in 2000. In 2004, the car was given a very comprehensive restyle and it's the latter models that we concern ourselves with here.
Models
Models Covered: 5dr mini MPV 1.6 petrol, 1.9 Multijet diesel [Dynamic, Dynamic, Eleganza]
History
The key behind the Multipla was Fiat's top brass biting the bullet and allowing an entirely new platform to be built; one that would be used by no other Fiat model. It's hard to think of that happening today in this age of platform and cost sharing but that was then and the result was jaw-dropping. Love it or hate it, the original Multipla could not be overlooked, it was just so bizarre in appearance. Sales were never too hot in this country despite the car picking up award after award, but it did a lot better in Europe. In 2004, the car was facelifted to appear more conventional. While fans of the original would claim the car's exciting looks had been emasculated, sales went up, helped by a revision of the original's trim levels. Buyers chose between Dynamic, Dynamic Plus and Eleganza variants and a 1.6-litre petrol or a 1.9-litre Multijet diesel engine comprised the powerplant choices.
What You Get
I loved the way the original Multipla looked, with its gargoyle visage and roll of puppy-fat sitting just beneath the windscreen. It was so avantgarde and bold that it seemed impossible that it was given the green light by a major manufacturer, weaned as they are on the cold logic of corporate bean counters. It was even exhibited at the Museum of Modern Art in New York. In profile, this more discreet later car could be nothing but a Multipla - same low waistline and huge, airy glasshouse. From the front end it adopts the look of the Idea supermini-MPV. The designers at Fiat Centro Stile fitted a corporate-style Fiat grille and lamps with the bonnet rising up a little awkwardly to meet the windscreen. The rear lights were replaced by more conventional square items and the wraparound bumpers are a good deal cleaner than before.
One thing that didn't change a great deal was the interior. The dashboard still looks like something from the set of Alien, with a rev counter trying to burst out from the magnificently lumpen centre console. Yes, some of the minor controls are haphazardly located - who'd instinctively think of looking for a door mirror adjuster on the roof? - but otherwise it's something you'll get a real buzz out of using. It's almost as if Fiat's designers could only accept so much watering down of their bold styling, striking a deal that the exterior could be tweaked as long as the interior stayed much the same.
Despite the changes, the Multipla's almost-unique selling point remained alive and kicking insofar as it continued to offer a three-abreast seating layout front and rear. Since six people can therefore be accommodated in only two rows of seats, the overall length of the car can be kept short. It actually measures four metres, that's half a foot less than a VW Golf.
Getting in and out is easy, courtesy of high, wide doors and seats that are comfortably but not excessively high. All six seats are identical and equally comfortable, all have three-point seatbelts and all are light (16kg) and easily removable. The middle seat up front can be folded flat (to give three extra cupholders) or replaced completely by a console including an 18-litre cooled or heated box. It's the same in the rear, where the middle seat can be either folded or removed to accommodate a small fridge. Rear seat leg and headroom is outstanding for such a small car - almost limousine-like in the rearmost of the two mounting positions on offer. Even with the seats set this far back, there's still as much luggage space (430 litres) behind them as you'd find in a Mercedes C-Class, or 540 litres if you click them forward a notch (sacrificing little in terms of passenger comfort). This is, in other words, one of the few mini-MPVs you can buy with a decent amount of luggage space - as much as 1,300 litres if you treat the Multipla as a three-seater.
What You Pay
Refer to Car & Driving for an exact up-to-date valuation section. Click here and we will email it to you.
What to Look For
The Multipla has proved a reliable model, and whilst Fiat have taken great strides in recent years to improve reliability, there still remains a question mark about some areas of trim and finish.
When inspecting a used Multipla look for parking damage, including kerbed wheels, as some will find the Multipla's width slightly disconcerting in town. As with any other MPV, inspect the load bay and the fixtures and fittings inside, including seat trims and carpeting. Any vehicle that routinely transports children around has to be tough. Initial impressions indicate the Multipla is well up to the task.
Replacement Parts
(Estimated prices, based on an '05 Multipla JTD) It's good to know you won't have to pay too much here. Spares prices for the Multipla are right there in the lower end of the class. A clutch assembly will cost in the region of £115, whilst front brake pads are a trifling £40 and rear brake shoes are £52 a set. A new oil filter is around £7, an air filter approximately £8 and spark plugs are £4.
On the Road
Although the mechanicals come from the rather aged Brava family hatchback, the wide stance, the long wheelbase and the more rigid body mean that the Multipla remains a decent fun steer. Certainly, the direct, beautifully-weighted steering helps, as does a slick, snappy gearchange manipulated via a stick protruding from the fascia.
Most customers opted for the 118bhp 1.9-litre Multijet turbodiesel - and understandably so. It's faster than the alternative 1.6-litre petrol unit (0-60mph in 12.1s on the way to 111mph), much torquier and considerably more frugal (43.5mpg on the urban cycle). Although acceleration is unlikely to render the family insensible, the Multipla's foursquare stance means that due to a low centre of gravity, it can corner with far less body roll than many of its rivals. The downside of this is that the Fiat can be a bit of a handful in tight urban situations. Those huge mirrors don't help either, acting as an invitation for every demented motorcycle despatch rider in the city to test the durability of their body armour.
Overall
Although it's not quite as much of a character as its predecessor, a good swathe of the population will thank Fiat for that. Perhaps the old version was a trifle too wacky for some, more conservative customers viewing it as being akin to getting trapped in a lift with Joe Pasquale. The latest car benefits from a long development cycle where many of the originals teething troubles have been well and truly ironed out. If you thought all mini-MPVs were an antidote to insomnia, the Multipla is worth a second look.
10th November 2008