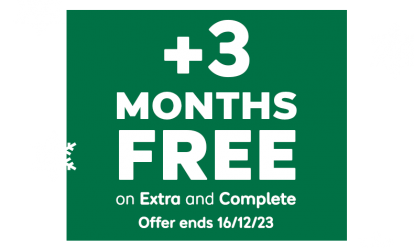 With 12 months of cover, new customers get an extra 3 months for free*.
*Added after 12 months, excludes Basic cover. New customers only. Ends 16/12/23, 7am.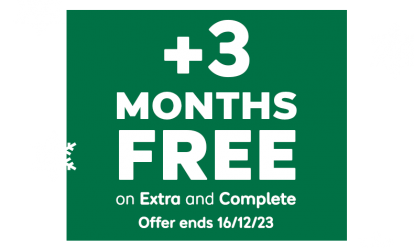 BY ANDY ENRIGHT
Introduction
Although the second generation Toyota RAV4 didn't change the way we viewed small 4x4s with quite the same seismic impact its predecessor did, few would contend with the fact that it's a markedly better car. Bigger, more mature and considerably more refined, the RAV4 concept now seems to have grown in both confidence and competence. As a used proposition that Toyota name is as close to a watertight guarantee as it's possible to get.
Models
Models Covered:
Second generation August 2000 to 2006: 3 & 5-door Station Wagon, 1.8 2WD, 2.0 4WD [NV, NRG, GX, VX, XT2, XT3, XT4, XT5]
History
Before the advent of the RAV4, small 4x4s were rather unlovely items of the 'tumble jeep' persuasion. Show them a corner and they'd show you the sort of low speed aerobatics that would have a Red Arrows pilot reaching for the barf bag. The RAV4 changed all that. With a taut ride and peppy engines here was a car that was designed around the realisation that at least 90% of its life would be spent on-road. Dubbed the GTi of 4x4s, the RAV4 soon became the hot ticket in town. That is until the rest of the market got with the programme and developed some seriously capable rivals like the Honda CRV and the Land Rover Freelander.
With the RAV4's thunder well and truly stolen, Toyota needed a response. The Second Generation RAV4 was better in every respect. Better to drive, with an intriguing array of engines and layouts, it also cribbed a number of ideas from MPVs that made it more practical as well. The chunkier exterior looks went down well as did the sportier interior, more equipment and the choice of 1.8-litre two-wheel-drive three-door models as an alternative to the established two-litre four wheel drive. Toyota introduced new VVTi variable valve timing engines and a D-4D direct-injection diesel in July 2001.
In late 2003 a far-reaching facelift was unveiled with the revised headlamp clusters and grille being the most noticeable alterations. More important to used buyers will be the upgraded equipment levels, the deletion of the 1.8-litre engine and the improved safety provision. Trim levels were renamed XT2, XT3,and XT4 although XT2 was soon dropped and sat nav-equipped XT5 was introduced to top the range. An all-new RAV4 arrived in February 2006 to replace this model.
What You Get
This second generation RAV4 has a far more muscular look than its progenitor, with the kind of appearance that makes you feel like taking to the tracks. Appearances of course can be deceptive - and so it is here. Exactly the same permanent four-wheel drive transmission was retained, which makes this Toyota of rather limited use in anything more serious than a muddy field. Even those rather basic 4x4 mechanicals are only available on the larger of the two petrol engines that were on offer in the line-up, a 147bhp 2.0-litre petrol unit. Four-wheel drive 118bhp D4-D diesel models are also available. The entry-level 123bhp 1.8-litre petrol model flatters to deceive, with two-wheel drive only but this was is continued towards the end of the RAV4's innings.
Two-wheel drive was apparently what people wanted. No point in paying for the extra 4WD hardware if you were never going to use it. In which case, you could argue, why buy a RAV4 in the first place? Fashion apparently, knows no practical bounds. What people did want was extra practicality. The three and five-door bodystyles of the pre-2000 RAV4 were fine but rather cramped inside. And once inside, there wasn't much you could do with what was there. For a generation used to the versatility of mini-MPVs like Renault's Scenic, that wasn't good enough.
So it is that the rear seats on this version slide backwards or forwards. They can also fold, tumble or be removed altogether. Total passenger space has been increased by lengthening the wheelbase and improving interior height, meaning greater head and legroom. It's wider inside too - but three adults across the back seat will still be pretty friendly after all but the shortest journeys. Despite this, the RAV4 was the most spacious car in its class for the majority of the time it was available, offering much better luggage capacity, especially on the three-door model. Towards the end of its life, rivals had increased their interior space and, consequentially, the 2006 RAV4 was made bigger still.
Take a seat behind the wheel and you'll find that the dashboard was designed to create what Toyota hoped was a 'sportier' environment. Hence the metallic rings that border the three white-faced main dials. There's also a three-spoke sports steering wheel. Otherwise, it's standard Toyota fare, sensible but not particularly inspiring. There are numerous convenient storage spaces, cup holders and pockets and options included the inevitable satellite navigation system. Air-conditioning, however, is limited to plusher models. You shouldn't be disappointed in terms of equipment and safety is a strongpoint too. Apart from twin airbags and three triple-point seatbelts for rear seat passengers, all front occupants sit on Toyota's whiplash injury lessening (WIL) seats.
What You Pay
Please fill in the form here for an exact up-to-date information.
What to Look For
Not much goes wrong on-road. Make the normal inspection for signs of heavy off-road use. Since the car was never sold as an 'off-roader', you're unlikely to find that this is a problem. If the vehicle seems to have been used a lot in the mud, it's best to walk away as it isn't built to take that sort of treatment.
Replacement Parts
(approx - based on a 2000 GX three-door ex VAT) A clutch assembly is around £240, a full exhaust system around £800 (with the catalyst), front brake pads are around £45 and rear brake shoes are around £40. A radiator is about £240, an alternator around £180 and a starter motor about £195.
On the Road
Late shape RAV4s may look more conventionally 'off-road' than their predecessors but the big gains definitely came in terms of on-tarmac performance. This RAV4 is lighter and faster than direct rivals - and is far more comfortable over poor surfaces. This is thanks to a fully independent suspension set-up further aided by the addition of a rear anti-roll bar to improve cornering performance. The VVT-i engines feel willing and quick, the 2.0-litre unit making sixty in 10.6s on the way to 115mph. The 1.8 isn't much slower (thanks to the lack of 4WD hardware) and will average over 38mpg. If you want better economy, the D-4D diesel will average nigh-on 40mpg.
Overall
Be honest with yourself. Do you really need low range gearboxes, whistling dual purpose tyres and the aerodynamic profile of Johnny Vegas? Probably not. This being the case, the Toyota RAV4 strikes a blow for the pragmatist. If you enjoy an elevated seating position and rugged good looks, the RAV4 doesn't disappoint. It throws in the best bits of a conventional hatchback's driving dynamics and melds them with the practicality of a mini-MPV. The 1.8-litre NV even ditches the 4x4 architecture in favour of an eminently practical, simple and affordable front wheel drive layout. If you're looking for something that will make you look like a contestant from the Camel Trophy, the RAV4 comes up short. If, on the other hand, you use a compact 4x4 like 95% of other buyers, a used second generation RAV4 is extremely difficult to better.