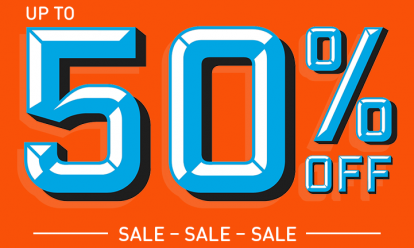 Get covered in our half price Breakdown Cover sale from just £7 a month.* We're the UK's best breakdown provider as voted by Auto Express drivers 2021.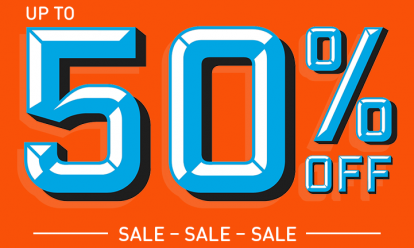 By Andy Enright
Introduction
If there's one thing you can normally count on when it comes to selling cars, it's that no single product gets an unchallenged run at a market sector. As soon as a new type of car seems as if it's enjoying some success, a whole slow of second generation rivals will wade in. Being first is rarely the profitable position. The Toyota Picnic got to the medium MPV market early, but the subsequent Renault Scenic made the big bucks. Likewise, few remember the Renault 5 Gordini but everyone will know about the Volkswagen Golf GTI's success in the hot hatch market. Smart seemed to be largely unopposed with its city coupe/fortwo when it came to premium micro city cars but one look at the company's balance sheets explained why. Nevertheless, Toyota recognised when economic conditions had swung in Smart's favour and in 2009 launched the iQ, a small car to keep them honest. Here's how to track down a good used example.
Models
3dr hatchback (1.0, 1.33 petrol [base, 2, 3])
History
The iQ couldn't really have arrived at a more opportune time. With the global economy going downhill quicker than a Goodwood go-kart, the trend for downsizing out of bigger vehicles but into something that didn't feel as if your status had taken a commensurate nosedive ran straight to the baby Toyota's advantage. Here was a beautifully finished three-seat hatch that was almost as small as a Smart but felt by far the premium product. So premium, in fact, that Aston Martin decided to use the iQ as the basis for its CO2 dodge Cygnet.
While the Cygnet carries a price tag tripling the iQ's and is, admittedly, wonderfully executed, few will find much to dislike with the iQ. Available with either a manual or Multidrive automatic gearbox, the 1.0-litre engine, available from the car's launch in January 2009 was joined by the 1.33-litre capacity unit in July of the same year. Customers also get to choose between entry-level, 2, or 3 trim levels. The iQ has proven a steady seller, finding the right sort of buyers without feeling faddish or conspicuously commonplace.
What You Get
If you thought the two-seat smart car to be well packaged, then you'll marvel at how Toyota has been able to fit in room for three adults and a child into a package hardly any bigger. How have they managed it? Well, the big 15-inch alloy wheels really are exactly at each corner of the car, so the space in between is virtually all dedicated to people. This wasn't easy to achieve: the front wheels and their driveshafts had to be repositioned in front of the engine and gearbox rather than in their usual place behind. As a result, the typical distance from the tip of the front bumper to the accelerator has been reduced by 120mm, freeing up that extra cabin space. The iQ's classy-looking too: the wraparound rear glass, the smoked headlamp units and the door mirrors with inbuilt indicators all position this as an up-market small car choice.
Step inside and the clever ideas continue. The asymmetric dashboard was designed to open up the whole cabin area, scooped out ahead of the front seat passenger so much that legroom is acceptable even when the seat is pushed right forward to allow for a large six foot adult to sit comfortably behind. It's a different story in the seat behind the driver of course but a child would probably be fine there for short distances. Alternatively, you can fold down half of the back seat - or all of it - and increase luggage space from a negligible 32-litres to a small Tesco shop-sized 242-litres. There's also a storage tray that slides from below the rear seat.
This is a cabin that feels much larger than that of Toyota's more conventional Aygo citycar. And it is. Shoulder-to-shoulder distance between driver and front passenger is 50mm wider than in the company's supposedly larger Yaris supermini and you could downsize from their even larger Auris family hatchback without noticing much difference in this respect. A flat, thin under-floor fuel tank, a 20% smaller heater unit and repositioned steering gear all make this possible. One day, maybe all small cars will be designed this way.
What You Pay
Please contact us for an exact up-to-date valuation.
What to Look For
The iQ has proven itself a tough little cookie. Both the 1.0-litre and 1.33 litre engines are tried and tested units and the rest of the package, while conceptually bold is mechanically proven. Just about the only durability issue we've encountered is the fact that some of the tiny plastic slats in the narrow front grille can crack. Check for a fully stamped up service record and inspect the car for the usual shopping trolley dints and kerbed wheels. It's worth knowing that only models 2 and up get air conditioning as standard.
Replacement Parts
(approx based on a 2009 iQ 1.0) Parts prices are fairly reasonable, with a set of replacement front brake pads costing £44 with rears retailing at £26. Brake discs are £55. An air filter should be close to £12 with a water pump relieving you of nearly £115.
On the Road
Many citycars are much better at longer distances these days but they're still most at home in urban surroundings. As is the iQ of course. Yet this is also a car that's more comfortable than any town tot we've driven when it comes to stretching its legs. At higher speeds on windy motorways, you don't get blown around like a leaf in a gale and the cabin's refined enough to enable you to converse in normal tones right up to the legal speed limit. Many superminis can't even manage that.
The ride's generally pretty good, though it does crash a little through major road faults. At higher speeds though, you feel like you're in a larger car, especially around corners where the Toyota feels flat and stable. Refinement depends a little upon the engine you choose, the 1.0-litre petrol unit we tried offering up the slightly louder but not unpleasant thrum typical of three cylinder powerplants. The four cylinder 1.33-litre engine is more relaxed.
Around town, the steering's electric assistance makes manoeuvring the car simplicity itself and the tiny square-cut dimensions, minimal front and rear overhangs and astonishingly tight 11.7m turning circle mean that it's easy to edge into even the tiniest parking places. City people comparing this 3 to 4-seater car with the cruder, cheaper but comparably-sized two-seater Smart fortwo will doubtless want to consider the 6-speed CVT automatic version. Though this gearbox takes the edge off performance that was hardly neck-snapping in the first place (rest to sixty takes nearly 15s on the way to just 93mph in the 1.0-litre version most will choose) its demeanour is a world removed from that of the jerky Smart.
Overall
The Toyota iQ is a reasonably bomb proof used proposition but don't go searching for one expecting to pick up an outrageous bargain. Used demand is strong as more potential customers catch onto the fact that here's one of the most interesting city cars around. I'd look for a manual 1.0-litre iQ 2 if I was searching for a vehicle that offers low emissions and a decent trim level or a 1.33 Multidrive if I just wanted sheer ease of use without worrying too much about saving pennies.