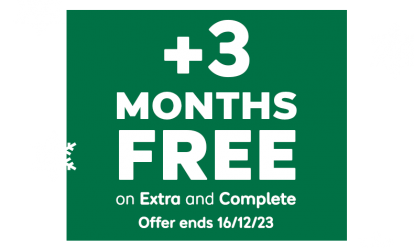 With 12 months of cover, new customers get an extra 3 months for free*.
*Added after 12 months, excludes Basic cover. New customers only. Ends 16/12/23, 7am.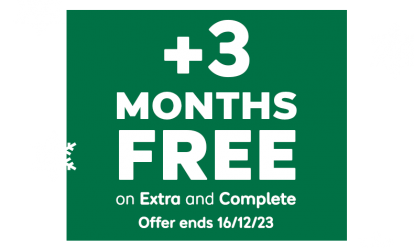 By Jonathan Crouch
Introduction
You know what you're getting with Toyota's sixth generation Hilux pick-up: something that'll take whatever you can throw at it. Introduced in 2005, it was then gradually improved right up to the point where a substantially facelifted model was introduced in 2012. Here, we look at the early 2005 to 2012 model range as a potential used buying proposition.
Models
Single Cab, Extra Cab and Double Cab pick-up [2.5 diesel -101bhp/118bhp/142bhp} / 3.0 D-4D diesel 169bhp (Invincible)]
History
If you want a vehicle that's tough and pretty unstoppable for work as well as private use, then it's hard to think of a better place to start your search than with Toyota's sixth generation Hilux pickup. This is, after all, the vehicle Jeremy Clarkson and Top Gear drowned, threw from the top of a tower block and still drove home. It was also the one they chose for a round trip to the North Pole. It is, in short, a pick-up trusted the world over to get the job done.
The Hilux is Toyota's second most successful model of all time - but it's never ruled the UK pick-up market, something the brand tried to put right with the sixth generation model it introduced in 2005. With unsurpassed off road ability, practical loading capacities and a car-like interior, it offered a very competitive package for its time, let down initially only by a feeble 101bhp 2.5-litre D-4D diesel engine. In the 2005 to 2012 period, Toyota's engineers worked on this unit to make its output more competitive, increasing its power first to 118bhp, then to 142bhp. In 2012, a heavily facelifted version of his MK6 model was introduced.
What You Get
With the increase in sales of pick-ups to buyers who use them as a lifestyle accessory, looks have become a more significant factor with modern pick-ups. This one needs a bit of dressing up before it's ready to assume any real kind of High Street cred but the lines are certainly determined and purposeful. As with most pick-ups, there's the choice of either single or doublecab models, plus a compromise 'Extra cab' option offering two rear seats for occasional use.
Since nearly 70% of UK buyers choose the Double Cab, that's the variant we're focusing on here, offering a standard of rear seat room that Toyota claims is as much as you'd find in an upper-medium class car. Plus points include the way the rear bench can flip up to offer extra storage space, keeping things like tools away from prying eyes. It's unfortunate though that the centre rear seat passenger doesn't get a full three-point seatbelt. At the wheel, this generation Hilux moved from truck to SUV in both look and feel, something that's especially evident if you're able to opt for the flagship Invincible version, though a height-adjustable driver's seat is a notable omission. There's plenty of storage space though, with a lockable glovebox and a deep storage container between the front seats.
As for storage where it matters - in the loading bay - there's one cubic metre in the Double Cab model, a figure that rises to 1.2m3 in the Extra Cab version and 1.5m3 in the Single Cab variant. In the Double Cab, there's 1547mm of loadspace length and 1100mm between the wheel arches. There's 450mm of loading height and those with bad backs will need to note the need to lump heavy items 850mm up in the air to meet the required load floor height.
What You Pay
Please fill in the form here for an exact up-to-date information.
What to Look For
Toyota has always boasted that the Hilux is unbreakable, but perhaps it's not quite as tough unbreakable as they've led us to believe. A potentially very serious problem affects the 2.5-litre D-4D diesel engine used in the Hilux and relates to the fuel-injector seals. These seals can leak, letting blow-by gases enter the engine oil stream. This may well turn the oil to carbon and eventually clog the oil pickup in the sump and in some cased starve the engine of oil. The worst case scenario is engine seizure. Such is the seriousness of the issue that Toyota had a recall on Hiluxes in the UK.
Buyers of Hiluxes with the 2.5-litre D-4D engine would be well advised to have a Toyota dealer inspect the oil pick-up to check on carbon build up and have it cleaned if carbon is found. It's possible to inspect the oil pickup by inserting a probe through the oil drain plug without removing the sump. It would also be prudent to change the injector oil seals.
What else? Well, in 2010 Toyota recalled 4WD models to check for a possible failure of the tailshaft support bracket. Ensure any vehicle you're thinking of buying has been checked and cleared of this problem. Plus, as usual on a pick-up, you'll need to check underneath for any 4WD damage.  We've heard of CV joint seals splitting, so make these one of your checks. Check for regular servicing and, particularly in light of the potential issues with the diesel, check for evidence of regular oil changes.
Replacement Parts
(approx based on a 2010 Hilux DoubleCab 2.5 D-4D 142bhp - ex Vat): Brake pads are between £33-£60 for cheap brands though you could pay up to around £70 if you want an expensive make. Brake discs will cost around £80. Air filters are around £11. A wiper blade costs in the £3 to £13 bracket. A headlamp is around £115, while a rear lamp is around £58. A timing built would cost around £36, though you could pay around £80 or even as much as £140 for a pricier brand. Radiators cost in the £140 to £160 bracket, though you could pay as much as £210 or even up to around £342 for a pricier brand. A broken glass in a wing mirror will cost you around £22 to replace.
On the Road
Let's start with performance, since that's the issue around which most of the misconceptions that sometimes surround this model tend to lie. This is Toyota's own fault since in 2005, they originally brought this sixth generation Hilux to the UK market with a 101bhp output from its 2.5-litre D4-D diesel engine that was frankly laughable compared to obvious rivals. In the years after that though, the output of this unit was boosted, first to 118bhp and then to 142bhp, a figure that by the end of the Noughties was bettered in the pick-up segment only by Nissan's 171bhp Navara. If you want to match that with a MK6 Hilux from the 2005 to 2012 period, then there's the option of the 169bhp 3.0-litre D4-D diesel that was fitted to the top 'Invincible'-trimmed Hilux model.
Either way, you'll get to sixty from rest in around 12s and there's a substantial 343Nm of torque to call upon. That's enough to cope with a payload of up to 1110kg, depending on the version you choose, and to pull along up to 750kg unbraked and up to 2,250kgs braked. Other rivals can better this but these are figures that will be quite adequate for most operators who'll also appreciate the tight 12.4m turning circle.
Like most pick-ups, this one feels like an old-school SUV from behind the wheel, mainly due to the solid ladder-frame chassis and utilitarian leaf-sprung rear suspension which the Hilux needs for durability and the accommodation of heavy loads. The result is a quality of ride that can be a little harsh but improves if you've a weighty load in the back to compress things a bit. Either way, all-round, the road experience is a big step forward from that served up by previous generation Hiluxes, thanks to this MK6 model's adoption of a modern double-wishbone front suspension set-up.
What didn't change with this sixth generation version was this Toyota's unmatched off-road ability. In developing it, the Japanese company's engineers understood that 4WD wouldn't be much use if the vehicle was losing traction through its rear wheels. That's why, unlike some of its competitors, this vehicle comes with a standard rear differential lock. Plus, as you'd expect, there's the usual option in poor conditions of being able to switch from high to low range transmission, though in this case, you can do it on the move with a 'Hi-Lo' shift-on-the-fly lever rather than a more typical but less satisfying button on the dashboard. As a result, with a proper set of gnarly off road tyres, it's hard to see much stopping this Hilux, so it's just as well that the underbody features protective shields for tough off road work. It'll even wade through nearly waist-deep 27.5 inch-high water.
Overall
The sixth generation version of Toyota's Hilux is a good choice for buyers in search of a tough, capable and likeable pick-up. However, we'd council you to avoid early versions which had the feeble 101bhp engine.
Other rivals from this era may be a little more stylish but few are tougher and none can match this model's off road prowess. From Alaska to the Sahara to the Australian Outback, this is the vehicle of choice for people who need to get the job done. Drive one and you can see why.