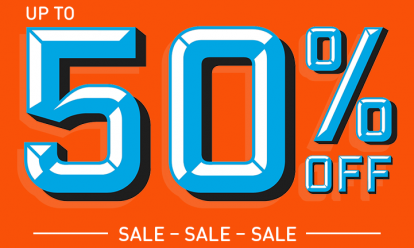 Get covered in our half price Breakdown Cover sale from just £7 a month.* We're the UK's best breakdown provider as voted by Auto Express drivers 2021.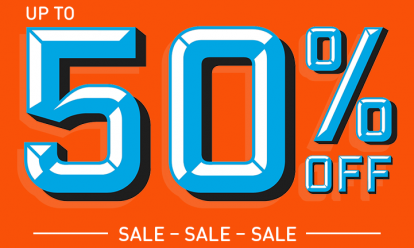 BY ANDY ENRIGHT
Introduction
It seems to have been around forever, but Toyota's Aygo is still one of the smartest used citycar buys. We're concentrating here on the last of the first generation models, built between 2012 and 2014. If you're in the market for a small and inexpensive runabout but don't want something unsafe, unreliable or unattractive, the Aygo makes a seriously strong case for your custom.
Models
(3/5dr hatchback 1.0 petrol [Aygo, Aygo+, Fire, Ice])
History
If you had to bet who Toyota would partner up with to bring a citycar to market, Peugeot and Citroen might not have been at the top of your list. Still, the tie-up has worked a treat, with the Toyota Aygo racking up some huge global sales; certainly more in total terms than the Citroen C1 and the Peugeot 107. The partnership was such a success that in 2014, the three companies renewed the deal with a trio of brand new city cars.
By that time, the Aygo had been on sale since 2005. If the usual city car life span had been observed, it would have been replaced sometime around 2011, when the Volkswagen Group launched a new offensive in this market with the VW up!, the Skoda Citigo and the SEAT Mii. Toyota was forced to respond to this triple threat which looked set to sink the Aygo without trace and in 2012, the Aygo was subtly restyled and efficiency was also improved. Toyota followed this up with Fire and Ice editions that helped slow the Aygo's declining sales before being replaced by an all-new car in 2014.
What You Get
This car may have been around since 2005, but it still looks reasonably fresh. As ever, the wheel-at-each corner proportions look just right and the facelifted front end isn't trying too hard either. Compared to the original first generation Aygo design, this later MK1 model gets a wider front bumper, with integrated foglights at each corner and a big trapezoidal air intake. Optional LED daytime running lights set into the lower edge of the grille add further emphasis to the look. The upper front grille in this lightly improved model was also rendered more slender, while early MK1 Aygo owners might also spot a revised bonnet, dark-tinted rear privacy glass for both three and five-door versions and smarter 14-inch wheel trims. It all looks less cutesy than original versions of this design and a little more grown-up.
There's little change at the rear though, where (as before) an opening glass panel replaces a conventional tailgate. With this facelifted model, Toyota had listened to feedback from existing Aygo owners and as a consequence, changed the opening angle of the rear parcel shelf to offer better access to the load space. Not much could be done about the basic design of the rear end though, with its use of an opening glass panel rather than a conventional hatch. The disadvantage of that is that because the panel doesn't cut into the bumper, there's quite a high lip over which you've to lift in your shopping (the VW up! suffers from the same thing for the same reason).
Still, once you have your packages in place, there's 139-litres of space. That's a bit less than some rivals offer, but given that in cars like this one, the rear bench is rarely used and so can be pushed down (in this case to reveal up to 751-litres of space), that shouldn't be an issue for most owners. If you need more than that for your weekly shop, it might well be time to change your lifestyle rather than your car. For those with a pathological inability to pack light, Toyota offered original buyers of this model an aluminium roof rack tailor-made for it. With a quick attachment facility and aerodynamic bars, it offers a little extra versatility that you might not expect to get in a citycar.
Of more importance perhaps, is this Toyota's people-carrying potential. We're used to space-efficient citycar designs these days, but back in 2005 when this model was first launched, it really was astonishing just how much space the designers had managed to cram into a vehicle that remained only 3.43m long and 1.63m wide, thanks to the wheel-at-each-corner design. Even though the length of this facelifted version increased by 15mm thanks to its various exterior tweaks, it still remained shorter than a MINI. Despite that, two adults can sit reasonably comfortably on the back seat as long as they're not too long-legged.
Up front, Toyota took the opportunity to improve the look and feel of the fixtures and fittings in this facelifted MK1 Aygo, adding a smarter dark grey finish for the upper and lower dashboard sections, plus a redesigned steering wheel finished with leather trim. This featured paddle controls on the steering column for models using the Multimode automated manual transmission. The wheel itself still wouldn't adjust for reach though - only for rake. The cabin's practical - there are cup holders and massive storage bins - and the fascia design of this Toyota continued to be smart and refreshingly non-boring thanks to ring surrounds of the speedometer and air vents finished in grey, orange or black. The nice touches continued too, like the intriguing back-lit translucent panel for the heating and ventilation, plus front door speaker surrounds that original buyers could specify in either silver or orange.
What You Pay
Please contact us for an exact up-to-date valuation.
What to Look For
The Aygo has forged an admirable reliability record and you certainly shouldn't get any serious issues with the kind of 2012-2014 model we're looking at here. By the time this version arrived, the design had, after all, been in production since 2005, with all major issues long since ironed out.
The 1.0-litre engine just runs and runs, both manual and automatic gearboxes are tough units, plus the clutches last well, as do tyres and brakes. There's really very little to complain about. Statistically, back in 2012, this was the UK's 4th most reliable car - according to Warranty Direct.
Replacement Parts
(approx based on a 2012 Aygo+ 1.0) Aygo spares are competitively priced and it's not unknown for Citroen C1 and Peugeot 107 owners to make a visit to their Toyota dealers to take advantage of this fact - these two French contenders being re-badged versions of the same design. A starter motor costs around £110 and brake pads are £30 a set.
On the Road
If you've got to spend a significant amount of time in a car, whether it involves sitting in traffic on the way to work, picking up the kids from school or just getting around the shops, you're not going to want to do that in something that's poor to drive. We've seen companies like Perodua and Proton try to sell us real lowest common denominator stuff in the past and by and large, we just weren't interested. Ideally, we all want something that's easy to punt about but which feels as if it's had a bit of development budget thrown at it. In other words, we want something like a Toyota Aygo.
First impressions are promising. You sit fairly high in the car and all-round visibility is good with only the thick C-pillars offering a blind spot. The driving position is good, the mirrors are clear and all of the controls are within reach. The steering wheel adjusts for rake, with the speedo binnacle moving with the column. Pop the key in, fire up the ignition and the 1.0-litre three-cylinder petrol engine settles back to a modest background thrum. Toyota reckons this is still one of the world's lightest production engines and the whole car weighs in at just 800kg, which means that the 67bhp you have available to you doesn't feel as underwhelming as it looks on paper.
The spec sheet will tell you that this car will reach a top speed of 98mph and get to 60mph from standstill in 14.2s. What it won't tell you is how nippy the Aygo feels off the line, how it can change direction so quickly and how easy it is to park. It genuinely does feel idiot-proof and if you specify it with the optional MultiMode semi-automatic transmission, you won't even have to worry about a clutch pedal. The standard five-speed manual 'box isn't bad, with a longish throw from the long stick but a positive feel. If I was schlepping through city traffic every day, I'd look for a car with the MMT transmission fitted and give my left leg a rest. It's not actually a conventional automatic, instead being a manual 'box with an electronic gearchange actuator, and like most of these systems, you can help its smoothness by lifting the throttle a little as it changes gear. Alternatively you can use the paddles to change up and down the gearbox.
The engine can be a little intrusive when worked hard, but in most scenarios it's not too vocal and the noise it makes is a good deal more characterful than that of many of its rivals. It's quieter than it used to be due to extra insulation added under the bonnet and adjustments made to the clutch system to reduce noise and vibration. There must be something fundamentally right about a small capacity three-cylinder engine because almost every citycar worth its salt is now adopting this layout.
It's in town that this Toyota excels. The turning circle is just 4.73m, so throwing a sneaky U-turn to bag a parking spot is simplicity itself. It also means you can nudge into the very meanest parking spaces. The modest width of the Aygo also means that you don't get those heart-stopping moments when negotiating city width restrictions. The electrically assisted steering offers a lot of assistance at low speeds, which takes the effort out of twirling your way into a parallel park.
Overall
Later versions of the first generation Toyota Aygo did their best to fight the growing sophistication of citycar rivals, but without an all-new model it was always a fight the Japanese brand was always destined to lose. That model arrived in 2014 and many may wonder what the justification might be in buying a later version of the older outdated car. The answer is because it's cheap and it's reliable.
No, it's not the last word in sophistication, but if you want a small city runabout that feels like it's been well engineered but don't want to pay through the nose, later versions of the MK1 Aygo still make a great deal of sense. Get the right deal on one and we'd wager you'd be very satisfied.