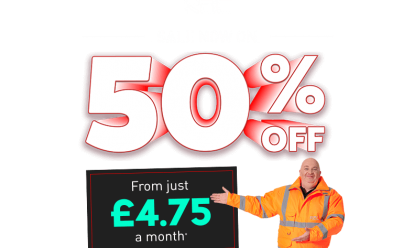 Get covered in our half price Breakdown Cover sale from just £4.75 a month.* We're the UK's best breakdown provider as voted by Auto Express drivers 2021.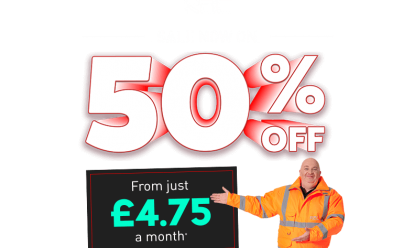 Toyota's Corolla Cross offers Qashqai-class folk a welcome extra full-Hybrid option. Jonathan Crouch takes a look.
Ten Second Review
The Corolla Cross neatly plugs the gap in Toyota's SUV model range between the CH-R and the RAV4, completing the market's widest selection of full-Hybrid SUVs. This bespoke design offers the option of 4WD, exemplary safety provision and the most digitalised cabin we've yet seen on a compact Toyota.
Background
For some time, Toyota has been a bit player in the growing SUV market. Its compact C-HR was too pricey for the Juke and Captur crowd, while it's mid-sized RAV4 had the same problem in the Qashqai class. But things are changing. Early in 2021, the Japanese maker launched the Yaris Cross to more accurately target the small SUV segment. And here we have the Corolla Cross to take on mid-size models, characterised by that Nissan Qashqai but also including popular newly launched contenders like Kia's Sportage.
From a glance at the name of this Toyota, you might possibly assume it to be merely a Corolla estate with some body cladding and a lifestyle vibe. But we've already had that with the (continuing) Corolla Trek. This is quite different, a bespoke mid-sized SUV design that's already been on sale in the US for some time but, as usual with Toyotas, will only be on sale here in self charging full-Hybrid form. Let's take a look.
Driving Experience
You're going to have to like the thought of self charging full-Hybrid to want this car because that's all Toyota is offering with the Corolla Cross for our market. It's a 2.0-litre with the 5th generation version of the company's Hybrid system that mates its combustion unit to a 111bhp front-mounted electric motor for a total system output of 198bhp. That's enough for reasonably lively performance that sees the 0-62mph sprint dispatched in 8.1s. This car will be available with 4-Wheel Drive, which sees an electric motor on the rear axle complementing the usual one on the front, but this configuration doesn't bring any more power because the engine's output is adjusted accordingly.
Under the skin in the lies the usual Toyota TNGA architecture that we've already seen on the C-HR and the RAV4, stiff enough to limit body roll and make the Corolla Cross a reasonably engaging steer - at least by the rather mediocre standards of its chosen segment. The eCVT auto gearbox you have to have is much better than the old thrashy belt-driven CVT autos Toyota used to serve up, but experience with it in other recent models from the brand suggest that you'll still need to adapt to the way power is delivered. We won't get the un-electrified 2.0-litre petrol unit that this car can come with in the US market.
Design and Build
No one's going to do a doubletake when you park at the gym in one of these, but there's very little in the aesthetics here you might object to. Size-wise, the Corolla Cross is fairly typical by Qashqai-class standards, 4,460mm long, 1,825mm wide and 1,620mm tall, which as intended places it neatly between the C-HR and the RAV4 Toyota's SUV line-up. The design for Europe has been tweaked over that originally launched in the US, with unique headlight and tail lamp cluster styling, a double trapezoidal front grille and flared wings.
There are European-ised differences inside too, where for our continent, the Corolla Cross gets a 12.3-inch digital cockpit instrument binnacle screen and a 10.5-inch central touchscreen. The latter monitor is the biggest we've yet seen on a compact Toyota and features wireless 'Apple CarPlay' and 'Android Auto' smartphone mirroring, cloud-based navigation and over-the-air updates.
As for cabin space, well this is quite a practical design. The rear doors open wide, which makes it easy to lean in and strap in a child seat. And though three folk won't be especially comfortable across the rear bench, a relatively low central transmission tunnel means that travelling five-up for medium-length distances isn't out of the question. The cabin provides decent visibility for all occupants, with reasonable front and rear head and leg room. An available panoramic sunroof increases the interior light and sense of spaciousness. The load space has a low sill and wide door opening, convenient for loading large items such as buggies and bicycles.
Market and Model
Toyota wants this car to slot between the C-HR and the RAV4, which would mean asking figures in the £29,000-£33,000 bracket - that's a significantly higher price point than this car is expected to justify in its North American form. The brand hopes to justify this with a considerably higher standard of media and safety tech. For example, the Europe-specific instrument panel layout with its configuration of a 12.3-inch driver's digital cockpit and a 10.5-inch central display. The latter gets Cloud navigation, up-to-the-moment road event information, voice commands using an on-board assistant and over-the-air software updates. Using the MyT app, owners can access a suite of connected services, including driving analytics, car location and remote programming of the climate control and door locking.
As for safety, the Corolla Cross is equipped with T-Mate, the latest generation of Toyota Safety Sense and driving assistance systems. For the first time, the Pre-Collision System includes acceleration suppression at low speed and Intersection Cut-in Traffic Assist; its oncoming traffic detection and Intersection Turn Assist have also been improved. Other fresh Toyota Safety Sense functions include an Emergency Driving Stop System and over-the-air software updates and fixes to optimise system performance and add new ones. Improvements have also been made to the Full-range Adaptive Cruise Control, Lane Trace Assist and Road Sign Assist systems.
T-Mate provides driving assistance with a Blind Spot Monitor with Safe Exit Assist, an Automatic High Beam system for the headlights and Teammate Advance Park for easier, automated parking manoeuvres. A Panoramic View Monitor, Rear Cross Traffic Alert with automatic braking and Intelligent Clearance Sonars are also available.
Cost of Ownership
The Japanese maker describes this Corolla Cross model's Hybrid technology as being of the 'self-charging' sort, which means that it isn't of the currently popular Plug-in variety. The brand of course has PHEV technology (it's available on top versions of its Prius model) but feels it isn't necessary for the Corolla line-up. Expect the efficiency stats to be very similar to those of an ordinary 2.0-litre Hybrid Corolla. So think around 55mpg on the combined cycle and around 115g/km of CO2.
The Corolla Cross is covered by a three-year, 60,000-mile warranty, which owners can extend at no cost through the 'Toyota Relax' programme simply by having their vehicle serviced at an authorised Toyota centre, gaining an extra year and 10,000 miles of cover up to a limit of the vehicle reaching 10 years and/or 100,000 miles. Unlike earlier Toyota hybrid models, there's no extended warranty for the hybrid components; early Prius's were covered for up to eight years. As standard, Corolla Cross buyers get a three year paint warranty and twelve years of anti-perforation cover, but these days, Toyota only offers you a year of roadside breakdown assistance.
Summary
So many cars of this kind are rather half-hearted efforts and you might be tempted initially to dismiss the Corolla Cross as one of them. But it's a bespoke (if rather conservative) design. And it offers two things that are actually quite rare in this segment: proper full-Hybrid power and the option of 4WD.
Not too long ago, the full-Hybrid tech here would have been pretty unique in this class, but now brands like Kia, Hyundai and Ford also offer it to try and snare customers who previously would have bought a diesel. Yet Toyota's longer mastery of this technology is evidenced in this Corolla Cross model superior efficiency figures. This car will need more than that to sell in its forecasted numbers of course, but dressed up appropriately, it might just prove a surprisingly satisfying choice.