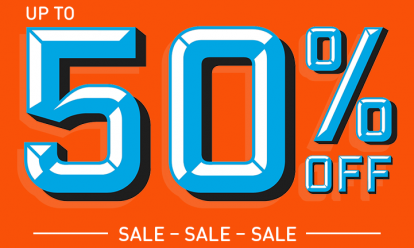 Get covered in our half price Breakdown Cover sale from just £7 a month.* We're the UK's best breakdown provider as voted by Auto Express drivers 2021.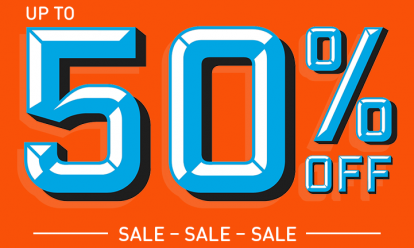 By Steve Walker
Introduction
Ask anyone which car pioneered hybrid engine technology on the world stage and assuming they don't respond with the blankest of blank looks, it's a safe bet they'll go for the Toyota Prius. They'd be right too but while the Prius was bolstering its profile as environmental saviour with celebrity endorsements and a mammoth marketing budget, another similar car was purring away in the background comparatively unnoticed. The Civic Hybrid was Honda's answer to the Prius and, although its fortunes were like betamax to its rival's VHS, it's now available on the used car market and might be worth a look.
Models
Models Covered: 4dr saloon (1.4 petrol/electric hybrid [ES, EX])
History
The first generation Civic hybrid, dubbed the IMA, was launched in 2003 and by that stage, the first generation Toyota Prius had been on sale in Japan for six years. The car was based on the seventh generation Honda Civic with a saloon bodystyle and for a car packing such an advanced propulsion system, it looked relatively nondescript out on the road. The Civic IMA never came close to overhauling the Prius which had a significant head start and a distinctive shape that the public came to associate with hybrid cars.
The follow-up to the original Civic Hybrid came in 2006 and it's that model we're looking at here. Again, it was based upon the Civic saloon and was the only saloon version to be sold in the UK so if you see an eighth generation Civic with a boot, you can be reasonably sure it's the Civic Hybrid.
The car went head to head with the second generation Toyota Prius that launched in 2004 and was Honda's only hybrid model on sale in the UK between its launch in 2006 and the arrival of the second-generation Honda Insight in 2009.
What You Get
UK car buyers aren't known for their love of saloons and most would take a nice practical hatchback over one any day. So why did Honda create an amazing power system and then ruin its chances by putting it into a four door car. Didn't they consult the sales data? Step back and widen your perspective and you'll understand Honda's rationale. Only 8,000 hybrid cars were sold in the UK between 1997 and 2006. That's not a lot. Compare that to the 110,000 hybrid sales that Honda notched up worldwide from 2001 to 2006. Ninety per cent of those sales were in the US and Japan, markets that are very receptive to four door saloons.
There's another reason why this car actually works better as a four-door saloon. Hatchback buyers like the benefit of folding the rear seats flat for added practicality. The battery pack in the Civic Hybrid resides behind the rear seats so that wouldn't be possible in any case. Compared to the sleek Swindon-built Civic hatch, the Japanese-built saloon does look a little frumpy but it's arguably a good deal better looking than a second generation Prius. The interior is a good deal more spacious than the old Civic IMA and the dashboard is far more attractive, with an adventurously three-dimensional look.
What You Pay
Please contact us for an exact up-to-date valuation.
What to Look For
The Civic has proven to be a sturdy thing and the eighth generation car is no exception. The Honda hybrid powertrain has also proved durable and shouldn't provoke undue concern. Given the complex nature of the car, it's still crucial to get one that's been properly serviced and it might make sense to have a used example checked out but experts. That or limit your search to cars within the Honda dealer network.
Replacement Parts
(Based on a 2006 Civic Hybrid - ex VAT): A full exhaust system (excluding catalyst) is around £250 and a full clutch assembly around £175. Front and rear brake pads are around £45 and £40 respectively per set.
On the Road
Honda's initial take on the hybrid theme was based around Integrated Motor Assist, whereby the petrol engine would run at all times but would be augmented under acceleration with the additional torque of an electric motor. When Toyota launched their second generation Prius with a rather different approach, it was clear which system customers preferred and Honda have rather pragmatically shelved the first generation Integrated Motor Assist system in favour of propulsion a little more like the Prius. This generation engine cuts out at idle, reverting to purely electric mode and also increases engine braking effect when decelerating to charge the battery packs even more effectively.
The Civic Hybrid powerplant is five per cent more compact than that of the old Civic IMA but hikes power by 20 per cent. Good for a full 113bhp from its 1.4-litre engine, this Civic also utilises a continuously variable transmission (CVT) to help optimise the engine's torque to best effect. Performance figures seem rather churlish when reviewing a hybrid car, but if you're interested, the Civic will get to 60mph in 12.1 seconds and run on to a top speed of 115mph which would be respectable for a 1.8-litre car, let alone a 1.4-litre. Of far more relevance to most Hybrid buyers is a combined fuel consumption figure of 61.4mpg and carbon dioxide emissions of just 109g/km.
Overall
The Honda Civic hybrid may have enjoyed a far less prominent profile than its arch rival the Toyota Prius but it wasn't a million miles away in terms of its real world performance and practicality. Many people may actually prefer the Honda's approach.
You'll probably get better fuel economy from a cheaper car with a small diesel engine but the Civic also offers decent acceleration and excellent refinement. The four-door bodystyle is reasonably practical and car feels solidly put together. The message seems to be that if you're after an affordable used hybrid, don't slavishly search for a Prius, Give the Civic a chance.