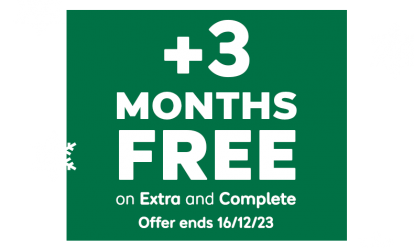 With 12 months of cover, new customers get an extra 3 months for free*.
*Added after 12 months, excludes Basic cover. New customers only. Ends 16/12/23, 7am.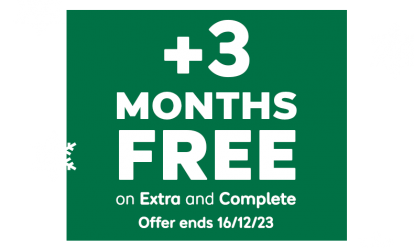 BY ANDY ENRIGHT
Introduction
Few cars have transmogrified in quite such a dramatic fashion as the Toyota Avensis. Once a rather lightweight and compact medium sized Mondeo challenger, the 2003 edition saw the Avensis undergoing a fundamental reappraisal of its place in the overall scheme of things. No longer was the car content to do battle with off the pace rivals like the Rover 45 and the Mazda 626. Now it was taking aim at the best cars in the class - models like the Ford Mondeo and the Honda Accord. With saloon, hatchback and Tourer models to choose from and an impeccable record for reliability, the 2003-onwards version of Toyota's Avensis is as close to a risk-free used bet as it's possible to get.
Models
Models Covered:
(4dr saloon 5dr hatchback / estate 1.8, 2.0, 2.4 petrol, 2.0 diesel [T2, T3, T3-X, T3-S, T4, T Spirit, T180])
History
Toyota were faced with a dilemma when developing the 2003 Avensis. The market for mainstream medium range family saloons and hatches was shrinking fast with customers increasingly likely to downsize to a smaller hatch or try to preserve their investment by plumping for something with a prestige badge. Should the company make the Avensis a cheap and cheerful car that followed its predecessor's lightweight, low complexity approach or else make a serious commitment to moving upmarket with all the costs that entailed? Toyota took the gamble and pitched the Avensis at the quality end of the medium range market, covering their bets with a broad range that included a hatch, a saloon and a Tourer estate with a range of decent 1.8 and 2.0-litre petrol engines.
In November 2003, Toyota expanded the range with a clean D-CAT diesel engined version that used a revolutionary catalyst system to lower emissions still further. This initially sold alongside the less high-tech D4-D diesel engine that had been introduced to the range a few months earlier. A flagship 2.4-litre petrol model also joined the range at the end of 2003 and in early 2005 we saw a 148bhp 2.2-litre D4-D diesel introduced.
The 2006 facelift brought a variety of changes to the Avensis although the styling remained fairly nondescript. Ride and handling issues were addressed through revised suspension and steering settings while D4-D 130 and D4-D 180 diesels were also introduced.
What You Get
Designed in France, the latest car is firmly Eurocentric, being marketed solely on this continent. It's bigger, bolder and far better looking than the Mark 1 Avensis and has gone about deconstructing the medium saloon genre with a vengeance.
Three bodystyles are available - saloon, liftback and Tourer - while three petrol engines were initially on offer. Customers could choose either a 129bhp 1.8-litre VVT-i engine, a 147bhp 2.0-litre direct injection VVT-i powerplant or a 2.4-litre version of similar direct injection configuration. The VVT-i set-up is Toyota's variable valve timing system which offers decent torque and fuel economy at low revs and a hefty slug of power at full throttle. You can also try to find an example with the 116bhp 2.0-litre D-4D diesel engine or go for the advanced 2.0-litre D-CAT (Diesel Clean Advanced Technology) diesel. The 2.2-litre diesel models arrived later and the post 2006 facelift model was offered in sporty T180 form with a 2.2-litre 177bhp oil-burner plumbed in.
Trim levels depend on your choice between five options: T2, the rather clumsily-named T3-S and T3-X, T4 and T Spirit. All come with air conditioning, an alarm immobiliser, power windows and mirrors, ABS and an excellent quality stereo system. The T3 grades are basically there to differentiate between those who want satellite navigation (T3-S) from those who simply want extra luxury (T3-X). T4 offers both, while the plushest T Spirit level also includes power seats with leather trim.
Safety was prioritised with all models getting no fewer than nine airbags as standard, including a driver knee airbag which represents a UK first. Secreted beneath the steering column, this system protects the driver's knees and lower legs from injury. Step from an old Avensis into the cabin of the post-2003 car and you'll spot no significant family resemblance. The doors thunk shut like a Lexus and it was to their luxury division that Toyota looked to imbue the Avensis interior with a genuinely upmarket feel. It seems to have worked. Soft touch plastics, neat metallic finishes and a huge cabin make the Avensis feel a class up.
What You Pay
Please fill in the form here for an exact up-to-date information.
What to Look For
The Avensis has forged a reputation for monotonous reliability and while drivers of old Corollas may well have hoped in vain for a broken timing chain or an electrical fire to interrupt the car's clockwork tedium, there's no such issue with this version. As long as the service records have been properly adhered to, it's difficult to imagine a more trouble-free car in its class - a testament to both Toyota and the British workers. A 1.8-litre long term car we ran performed virtually faultlessly during a six month spell, the only minor complaint being a slight rattle from the rear tailgate.
Replacement Parts
(approx based on a 1.8 five-door T3) Although pitched a little above what you'd expect to fork out for Vauxhall or Ford spares, Toyota's parts pricing policy has come under the microscope of late with the result that many prices have been frozen or reduced. A clutch assembly will cost in the region of £160, whilst an exhaust is around £350. A new starter motor retails for around £175, although a replacement headlamp will be in the region of £220. Repair costs have been kept down with a consequent effect on insurance premiums.
On the Road
Better sound insulation has reduced weight and decreased noise, but to give some illustration as to how seriously Toyota took refinement, they didn't choose the most refined car in the class - let's say the Vauxhall Vectra - as a comparison when developing the post-2003 Avensis. Instead they chose the Lexus LS400 as a benchmark and claim that even at 124mph, there is zero wind noise from the door mirrors. The Mondeo and the Peugeot 406 were identified as class leaders in the area of steering feel, handling and ride and Toyota have tuned the steering for better feedback. The compact strut front suspension is similar to that of the Corolla, but the rear is a modified version of the Celica's multilink system. One advantage of this is that it reduces intrusion into the luggage bay, the saloon version featuring a 520-litre boot.
The 1.8-litre saloon will sprint to 60mph in 10.1 seconds and return 39.2mpg, making it quicker, more powerful and more economical than equivalent 1.8-litre variants of the Mazda6, the Renault Laguna, the Ford Mondeo and the Vauxhall Vectra.
Unlike the D4-D range, the Avensis D-CAT range is only offered in saloon guise; liftback and Tourer buyers will have to kick their heels for a while. Only one variant of this diesel engine is currently offered, a 114bhp powerplant that delivers a decent slug of torque - 280Nm to be precise. Performance is reasonable, the Avensis hitting 60mph in 11.2 seconds and running on to a top speed of 121mph, but this car isn't all about straight line speed, instead offering a relaxed and flexible power delivery that means you won't have to frantically stir the stick whenever you need to make progress
Overall
The Toyota Avensis was transformed in 2003. If you want a rugged, well built and beautifully specified used mid range model, the Avensis takes some beating. It may not be the most charismatic car in its class but it might just be the most solid.