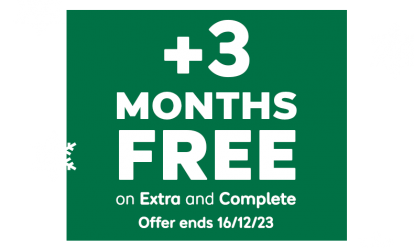 With 12 months of cover, new customers get an extra 3 months for free*.
*Added after 12 months, excludes Basic cover. New customers only. Ends 16/12/23, 7am.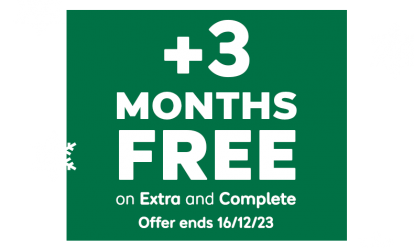 BY JONATHAN CROUCH
Introduction
Depending on who you believe, the Toyota Corolla is the world's best selling car. British buyers regularly vote it the most reliable car in the independent annual Top Gear/JD Power survey. In short, Toyota's family hatch has one impressive pedigree.
No, it isn't very exciting - but that won't bother those in search of trouble-free, cost-effective long-term service.
Models
Models Covered:
Sixth Generation 1987-1991 saloon, hatchback, liftback, estate: 1.6 [Executive, GTI-16, 4WD Estate]
Seventh Generation 1992-1997 saloon, hatchback, liftback, estate: 1.3, 1.6, 1.8, 2.0 diesel [Sportif, XL, GS, GL, CD, Si, CDX, Executive, GXi, SRD]
History
The sixth generation model, which arrived here in 1987, was the first to really make an impact on the British market. There were two engine choices - 1.3 and 1.6 - and four body styles; a three-door hatchback, a five-door 'Liftback', a saloon and an estate. All these variants were available in 1.3-litre guise. If you wanted a 1.6, you had to have a Liftback and have it in Executive spec. There was also a sporty GTi-16 three-door 'hot hatch' and a novel 4WD estate; both had 1.6-litre power.
In August 1992, the seventh generation Corolla arrived, equipped with a curvier new look and catalysed multi-valve 1.3 and 1.6-litre engines. The range was wider this time, with a five-door hatchback added to the existing line-up (not to be confused with the larger five-door Liftback). There was also a wider range of trim options; originally GL, XL and Executive.
In February 1993, a rather restrained hot hatch flagship - the GXi - was launched equipped with a 1.8-litre 16v engine. Diesel versions of the three and five-door hatchbacks appeared at about the same time, while the Liftback also got the diesel option a year later.
A driver's airbag was introduced on all models in September 1994, but the real changes came the following summer. The range got a wash and brush-up with a slight facelift in July 1995; poor selling models like the 1.8 GXi were dropped and the popular Sportif special edition was installed as the entry-level model below new GS, CD, Si and CDX trim designations.
The current, eighth generation range arrived in the UK in late Spring 1997.
What You Get
Corollas tend to have high specifications, mainly because in Britain, Toyota GB had little option but to market the range as a refined and essentially up-market line-up of small cars. Restrictive import quotas (now dropped) made this a necessity, thereby avoiding the normal confrontation with mass market sellers like Fiat's Bravo and Ford's Escort that takes place in other countries.
It says much for the company's design skills that the Corolla was quite capable of taking on this role; yet a glance at the prices asked reveals that it did so without costing appreciably more than the mass-market competition.
What You Pay
Please fill in the form here for an exact up-to-date information.
What to Look For
Check for any signs of rust - a tell tale sign of badly repaired accident damage. If the cars is more than two years old, check the shock absorbers for leaks or crashiness over bumps; replacements are expensive. The same goes for exhaust catalysts.
Replacement Parts
(approx based on a 1992-1995 1.6 Liftback) Good quality but slightly pricier than the mainstream competition. An exhaust system is about £275. A clutch assembly will be around £90 while front and rear pads are about £20 a set. A new catalyst will be around £350.
A starter motor is around £135 and a front wing around £100. A new headlamp is close to £140. A windscreen (non-tinted) should be in the region of £140. Major, intermediate and minor services cost around £90, £150 and £250 respectively.
On the Road
The older-model Corollas won't excite you if you're a driving enthusiast. Put simply, if you can operate a payphone, you should have no trouble behind the wheel of Toyota's family favourite.
Overall
You can see why so many private motorists buy them. As a reliable family runabout, this is peace of mind on four wheels.