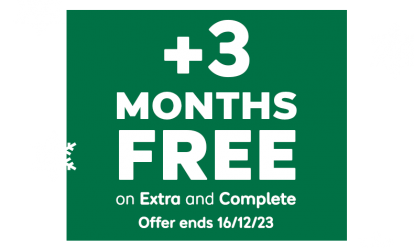 With 12 months of cover, new customers get an extra 3 months for free*.
*Added after 12 months, excludes Basic cover. New customers only. Ends 16/12/23, 7am.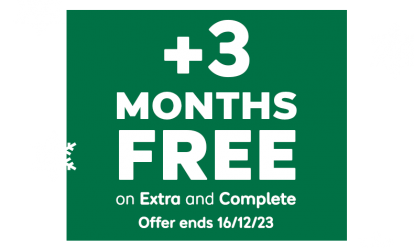 BY JONATHAN CROUCH
Introduction
A compact four-wheel drive is the thing to have right now. The concept was started by Suzuki's Vitara but arguably, it was Toyota's RAV4 that popularised it.
The car has been around for some time and there are plenty on the used market. Early ones are now cheap but all RAV4s are well made and still fashionable. A tempting prospect?
Models
Models Covered:
First generation July 1994 to July 2000: 3 & 5-door Station Wagon, 3-door Soft top, 2.0 [EX, GX, VX]Second generation August 2000 to date: 3 & 5-door Station Wagon, 1.8 2WD, 2.0 4WD [NV, GX, VX]
History
The thing about concept cars is that they're just that. `Concepts` of the kind of ideas that automotive designers would like to put into production but are rarely allowed to. You admire the futuristic bodyshells at motorshows or in magazines and wonder what the neighbours would think if one of those actually appeared in your driveway. And that's about as far as it goes.
A few years ago, however, one manufacturer, Toyota, began a revolution by producing `Concept Cars` you could actually buy. The Previa people carrier was one such example, the cheeky compact 4x4 RAV4 another.
First seen as a styling exercise at the Tokyo Motor Show in 1989, the `Recreational Active Vehicle with 4WD` (yes, that's why they called it `RAV4`), re-emerged, still a concept car, at the same event a few years later. After a positive response, the green light was given for production.
It was launched in July 1994 as a three-door only with a single 2.0-litre petrol engine option. In June 1995, a five-door version was added, again, fitted with the same 2.0-litre engine. A plush flagship VX flagship version of this bodystyle was introduced in March 1997.
In January 1998, a revised range was launched, with EX, GX and VX trim levels. The changes were mainly cosmetic inside and out, with new front and rear lamps. However, in February, a new variant, the Soft Top two-door, was added to the range. There were loads of special editions, usually in bright colours and one even including a mountain bike, but don't be tempted to pay very much (if any) extra for dubious cosmetic add-ons.
The second generation RAV4 range arrived in August 2000 with chunkier exterior looks, a sportier interior, more equipment and the choice of 1.8-litre two-wheel-drive three-door models as an alternative to the established two-litre four wheel drive. Toyota introduced new VVTi variable valve timing engines and a D-4D direct-injection diesel in July 2001.
What You Get
This is designed to be a compact car, but there is limited rearward space for a couple of medium-sized adults in the three-door. Since the car is almost as tall as it is wide, they won't want for headroom and they'll also be pleased to find that the back seats recline, as well as fold flat to increase the tiny luggage area.
Loading is easy, thanks to the big rear door which opens (correctly for the UK) from the nearside down to bumper height. Nor does the spare wheel intrude on the space available, mounted as it is on the rear door. There's useful cabin storage too, with thoughtful touches like cup or can holders for back as well as front seat passengers.
Inside the five-door model, a 16-inch longer wheelbase liberates 14.4cuft of boot space with the 50/50 split rear seats upright. That's in addition to the two extra rear doors which open wide to accommodate three adults in the back - or two more comfortably.
Only one specification - GX - was initially offered in five-door form and most three-doors were bought in this guise; it's a pretty all-inclusive package. Electric operation is provided for the front and rear windows, mirrors and sunroof, while other touches include remote control central locking, a driver's airbag, rear wash/wipe, a four-speaker stereo system with removable security panel and a Thatcham-approved alarm with immobiliser.
What You Pay
Please fill in the form here for an exact up-to-date information.
What to Look For
Not much goes wrong on-road. Make the normal inspection for signs of heavy off-road use. Since the car was never sold as an 'off-roader', you're unlikely to find that this is a problem. If the vehicle seems to have been used a lot in the mud, it's best to walk away as it isn't built to take that sort of treatment.
Replacement Parts
(approx - based on a 1996 RAV5 GX three-door inc VA) A clutch assembly is around £225, a full exhaust system around £700 (with the catalyst), front brake pads are around £45 and rear brake shoes are around £40. A radiator is about £200, an alternator around £200 and a starter motor about £170.
On the Road
On the move, the RAV4 feels very different from cars like Jeep's Wrangler and Daihatsu's Sportrak, which along with Suzuki's Vitara and Grand Vitara, represent Toyota's immediate competition on the used market. Not only is the RAV4 significantly faster, it's also far more comfortable on the road.
Fully independent suspension means that the Toyota should ride and handle like a normal saloon or hatchback; you'll need to draw your own conclusions.
Overall
If you must have a small, trendy 4x4, this is a far better buy than, say, a Vitara. Better to drive, better to own and better on the balance sheet. Try one and you'll understand.