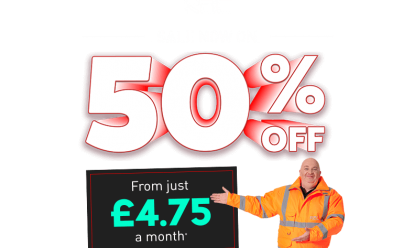 Get covered in our half price Breakdown Cover sale from just £4.75 a month.* We're the UK's best breakdown provider as voted by Auto Express drivers 2021.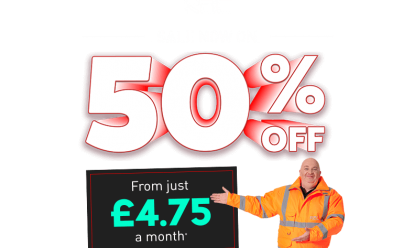 BY ANDY ENRIGHT
Introduction
With just two seats, a targa roof and push-me-pull-you styling the Porsche Boxster owes a big debt of gratitude to the Suzuki X-90. Joking aside, Suzuki's upstanding 'coupe' has to be one of the oddest cars to be offered for sale in the last ten years. Quite what niche Suzuki's product development team thought they were targeting with this tiny car is open to conjecture and the fact that it was on sale for only two years would suggest that they failed to hit this tiny aiming point. As a used proposition it certainly has curiosity value, not to mention an engagingly off the wall personality.
Models
Models Covered:
(2dr Coupe 1.6 petrol [2wd/4wd])
History
A trawl through the convoluted history of Suzuki's product planning unearths a name that we can hang the X-90 project on. Gary Anderson, who in the mid-nineties was vice-president of sales and marketing for American Suzuki Motor Corporation champions the X-90's cause. "We designed the X-90 with America in mind," he proudly boasted. "Americans, more than any other culture, view automobiles as a form of personal expression. The X-90 appeals to young and 'young at heart' consumers alike who are shopping for vehicles that offer today's safety and comfort features yet stand apart from the pack." The X-90 certainly stands out. Even today it still has the capacity to turn heads with its unlikely lines.
To be fair to Mr Anderson, it was a bunch of designers at Suzuki's automotive product planning division in Japan who hatched the idea for the X-90. Realising that Suzuki's expertise lay in small 4x4s just as the US market was going crazy for big trucks, they attempted to offer something completely different in the hope it would fly. It didn't. When it was first offered for sale in the UK in May 1996, the X-90 generated universal confusion. What was the point of this vehicle?
Three models were available, a two-wheel drive version which had a sticker price of £10,375, a four-wheel drive version pitched at £11,375 and an automatic version of the 4wd, topping the range at £12,325. Given that these prices were in excess of Suzuki's own four-seat soft-top Vitara, sales were difficult to come by. After two years of sluggish sales, the X-90 was withdrawn.
What You Get
As befitted its relatively hefty new price tag, the X-90 was pretty well equipped. At the time of launch Suzuki were very sensitive to the whole 'tumble jeep' debacle that had surrounded early SJ models and stressed the safety features of the X-90. Safety equipment includes driver and passenger air bags, side impact beams and daytime running lights. Excellent visibility from a high seat position further heightened the driver's sense of safety and comfort and explains why many X-90s were chosen as city scoots.
All X-90s offer standard power windows and door locks, power steering, tinted glass, tachometer, two-speed wipers with intermittent feature, an interior console with dual cupholders and alloy wheels. The standard T-Top targa roof design offered wind in your hair motoring on those few days that constitute the British summer without the security issues and noise of a soft top.
Accommodation was fine for two passengers although there was a distinct lack of options if you wanted to carry anything that wouldn't fit into the X-90's rather poky 8.4cu/ft boot. The jazzy sports seats and door trims in the cabin did their best to jolly things up, but the fascia design was still rather bland.
What You Pay
Please contact us for an exact up-to-date valuation.
What to Look For
The X-90 is a rugged little thing with no major faults to look out for. Much of its construction is quite simple which reduces complexity. The suspension is a rudimentary strut/trailing arms design, it uses rear drum brakes, the chassis is an old-school separate ladder frame design and the steering is a rugged recirculating ball set up.
One thing to check for is damage caused by over zealous off-roading. Ground clearance isn't the greatest, so you should inspect the body panelling and paintwork for dents and scratches, ensure the underbody and suspension are undamaged and give the exhaust system the once over. Otherwise check for a fully stamped up service history.
Replacement Parts
(approx based on a 1998 X-90 4wd) A clutch assembly kit is £115, whilst a complete exhaust system and replacement catalyst is around £280. Front brake pads work out at less than £50 a pair, whilst at under £40 break shoes aren't going to break the bank. A new radiator is around £185, and a new starter motor only slightly dearer at £195. Break one of those teardrop shaped headlights and you'll be looking at a bill for over £135.
On the Road
The X-90 is a vehicle that few will take off road, yet its rugged underpinnings mean that on-road progress means a bouncy ride, vague steering and modest levels of roadholding. Don't be taken in by the 'coupe' moniker, expecting the X-90 to go round corners like a Ford Puma. If you do plump for an X-90, try to stretch to the 4wd version. This at least offers a modicum of off-road capability that can be very enjoyable, especially on the right day, with the roof off and with the right tunes on the stereo. It's easy to dismiss the X-90 but in the right conditions it can be a heck of a lot of fun.
Overall
Based purely on logic, it's hard to make a case for buying a used Suzuki X-90 over, say, an equivalent Vitara. Not only do you get less seats and less luggage area, but you'll be buying a vehicle that'll be more difficult to sell on and which looks decidedly strange. That said, if you're the sort of person who revels in having something a little different and is probably buying a car as a toy, the Suzuki X-90 is not without its appeal. Get a four-wheel drive version, wheel it out on sunny days and it might just seem a very good buy. But don't be surprised if some won't agree.