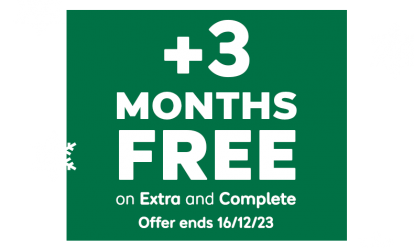 With 12 months of cover, new customers get an extra 3 months for free*.
*Added after 12 months, excludes Basic cover. New customers only. Ends 16/12/23, 7am.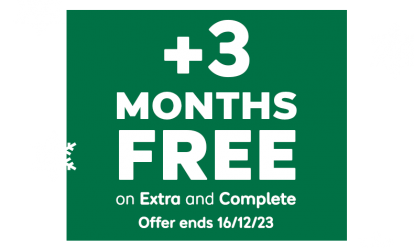 By Jonathan Crouch
Introduction
With the third generation version of its Swift supermini, launched in 2010 and sold until 2017, Suzuki stayed true to the design of successful earlier versions. That shouldn't distract potential buyers from the fact that this was a hugely improved small car, with low running costs and great driving dynamics. Used car buyers looking for a Fiesta-class supermini from this era should consider it.
Models
3dr/5dr hatch (Petrol - 1.2 94PS / 1.2 Dualjet 90PS / 1.6 134PS) (Diesel 1.3 75PS)
History
Buying a car from a budget brand isn't usually something anyone does by choice. But the cost savings over more familiar options are often hard to ignore, especially when it comes to superminis. So what if you could pay budget brand prices, yet get mainstream quality? That's exactly the proposition the third generation version of Suzuki's Swift supermini aimed to serve up. Its predecessor was certainly convincing in this way, selling over 1.8 million examples in its six years on sale before the MK3 model we're looking at here arrived in 2010.
That old MK2 car had an almost MINI or Fiat 500-like cheekiness that Suzuki wanted to keep, one reason why visual changes to the third generation model were pretty minimal. Evolution, nor revolution, was the approach taken here, even though virtually everything under the skin was different. So instead of a shiny new shape for the sake of it, buyers got a larger cabin, cleaner more frugal engines and smarter safety. All for a useful chunk less than they'd pay for a comparable Corsa or Fiesta. Early on in this design's model life, a 1.3litre diesel version was offered but that was later discontinued. In 2012, Suzuki launched the Swift Sport 1.6-litre petrol hot hatch version, initially in three-door form and later in five-door guise. The MK3 Swift was eventually replaced by a new-generation model in the Spring of 2017. Does it all stack up and make this car a good used buy? Let's find out.
What You Get
You really do have to be a Suzuki enthusiast to tell this MK3 Swift from its 2005-2010 predecessor model. It's fortunate then, that the previous MK2 version was stylistically rather forward-thinking, with a chunky cheekiness that initially even had the UK importers adding different coloured roofs and stripes and dressing it up as a MINI or MiTo competitor. Wisely perhaps, those kinds of pretensions were abandoned with this more mature model, distinguishable by curvier front and rear lights and a rear door quarter window with a curved lower corner rather than an angled one.
But in both three and five-door hatchback forms, this remains a neat piece of design, with nice features like the curving bonnet and the blacked-out pillars that create a 'floating roof' effect. And those crisp, confident lines shroud a slightly larger car too, 90mm longer and 5mm wider than the old MK2 model, dimensional improvements you should feel from a seat inside, where you'll find one of the bigger cabins in the supermini class. An extra 50mm addition to this Swift's wheelbase produced a roomy interior with a tall roof where two fully sized adults have plenty of leg and foot room and sit on seats supportive enough even for longer journeys.
This car's short tail means that boot space isn't quite as impressive and the stiffer body necessitated a reduced-sized hatch opening through which the 204-litres on offer must be accessed. Fold the 60/40-split rear seats and this is extendable to 528-litres, though the load area isn't completely flat. Better is the oddments space provision dotted around the car. There are bottle holders in every door, a roomy centre console and a decently-sized glovebox.
Behind the wheel, though some of the plastics used are a little hard to the touch, you certainly don't get a bargain brand feel. True, the dash layout is certainly less characterful than before, but the chrome trim with red instrument detailing looks nice and the overall quality on offer has risen by several notches. Though the steering wheel is reach-adjustable only on plusher models, you do get seat height adjustment so it's pretty easy to find a comfortable driving position. Plus the deep windows and narrow pillars mean you've a very good view of the road ahead.
What You Pay
Please fill in the form here for an exact up-to-date information.
What to Look For
Not much goes wrong with a MK3 model Swift. Most of the issues we did come across in our ownership survey related to gearbox issues. A number of owners experienced problems in selecting either first or second gear when the engine was cold, so look out for that on your test drive. There have also been some reported problems with the clutch pedal too; apparently, on some cars, it refuses to come back up properly once depressed. One owner also said the gearbox was noisy when the clutch was depressed.
Otherwise, there shouldn't be too much to worry about. Look out for the usual kerbed alloy wheels and signs of child damage in the back. And favour cars that have a properly stamped-up service history.
Replacement Parts
(approx prices based on a 2014 Swift 1.2 Dualjet ex VAT) An oil filter costs around £4. Brake pads sit in the £10 to £23 bracket for a set but you could pay in the £38 to £53 bracket for a pricier brand. Brake discs sits in the £40 to £65 bracket, but you could pay in the £75 to £82 bracket for a pricier brand. You'll pay between £6 and £25 for a spark plug, around £145 to £175 for a radiator and a rear lamp will sit in the £80 to £100 bracket. Wiper blades cost between £4 and £8.
On The Road
On the Road
This MK3 Swift might be hard to differentiate from the previous car from outside, but once you're behind the wheel, the changes are fairly obvious. It feels a much more grown-up, refined proposition than its predecessor. The engines aren't radically different. The diesel is the same 1.3-litre 75PS Fiat-designed unit used in the MK2 design, but for the third generation model, it was tweaked for better emissions. Most sales though, were petrol ones, initially of a 94PS 1.2-litre unit replaced in 2014 by a more efficient 90PS 1.2-litre Dualjet powerplant.
This petrol engine was smaller than the previous generation model's equivalent 1.3-litre petrol unit, which meant that it was necessary to rev it a little bit higher than before, this powerplant doing its best work beyond 4000rpm, at which point refinement begins to suffer a little. Still, the reward for venturing into the upper rev ranges is reasonably rapid performance for a car of this class: the 0-60mph sprint takes 12.2s and the top speed is 103mph. But it isn't figures like these that define the driving experience that this car offers. Its short, wide footprint and stiffer bodyshell provide a good chassis balance that along with strong grip, effective body control and powerful brakes, mean that this is one of those small cars you can actually really enjoy throwing about the lanes in a non-licence-threatening way, should the need or the mood take you.
It has to be said though that the typical Swift age demographic doesn't always suggest a set of buyers likely to want to do that on a regular basis. So for them, there's a solid feel guaranteed by this car's substantial platform. You also get a decent quality of ride and light steering that, though not as feelsome as what went before, is easier to work with around town. These things are always a compromise aren't they? Urban-based motorists were offered a 4-speed automatic option, while at the other end of the scale, for those who really do want more of a hot hatch experience - or at least a warm hatch one - Suzuki offered a 125PS 1.6-litre three-door Sport model.
Overall
This MK3 model Swift turned out to be a more grown-up supermini proposition - and a much more competitive alternative in its class. You come away from a drive in one thinking that Suzuki deserves a higher profile than it currently enjoys in the UK - but maybe that's the way Swift owners like it.
This isn't a supermini that most of those who'll settle for a used Fiesta or a Corsa from this era will ever consider. But it's an alternative they should have tried before signing on the dotted line. Here's an affordable car that doesn't feel like one. And a well kept secret that doesn't deserve to remain that way.