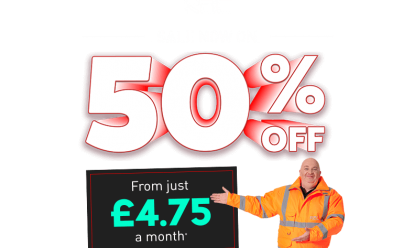 Get covered in our half price Breakdown Cover sale from just £4.75 a month.* We're the UK's best breakdown provider as voted by Auto Express drivers 2021.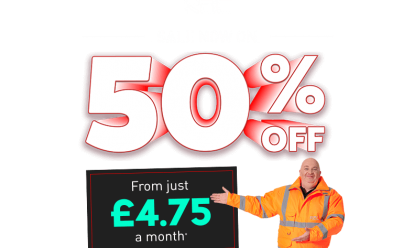 By Jonathan Crouch
Introduction
Just because a car is fashionable doesn't mean it can't also be practical too. For proof of that, Citroen brought us this C3 Aircross in 2017. This complete and highly personalisable package was their idea of what a little SUV should be. Here we look at the original 2017-2020-era versions of this model.
Models
5dr Small SUV (Petrol - 1.2 [110hp, 130hp] / Diesel - 1.6 & 1.5 BlueHDi [100hp,120hp])
History
What if you could have the style and adventurous feel of a small SUV, combined with the interior space and flexibility of a small MPV People Carrier? It's a combination of virtues that many brands have promised. But which possibly this car actually delivers - the Citroen C3 Aircross.
The French like practical, rational cars. Which is why brands from this nation were first to popularise the MPV. And amongst the last to embrace the contradictory charms of the modern affordable family SUV. Why, they ask quite reasonably, would you want to take a supermini or family hatchback and, in pursuit of some mythical lifestyle orientation, make it heavier, clunkier, less efficient and less practical? What though, if those downsides could be minimised and the SUV in question could offer all the interior versatility you used to need one of those small supermini-MPVs to get if you required it in a really compact little car? Well that was the thinking behind this C3 Aircross at its launch in 2017.
This, we were told, was a car 'full of technical innovation'. Just like the Citroens of old then, those old DS, GS and CX models of the Sixties and Seventies with their ground-breaking drive systems and quirky suspension set-ups. Well not quite. The 'technical innovations' here turned out to be largely items of rather less substance; 85 different exterior paint combinations, brightly coloured air vents, a class-leadingly large sunroof, wireless 'phone charging and modular rear seats that could recline and slide. That's what the modern SUV crowd wants and Citroen here felt compelled to play to it.
This C3 Aircross was positioned as a smaller brother to the company's C5 Aircross model, but where that family hatchback-based contender targeted Kia Sportage, Peugeot 3008 and Qashqai-class cars in the C-segment part of the SUV market, this smaller design had its sights set on supermini-based rivals like Nissan's Juke and Renault's Captur. You might, as we initially did, make the mistake of assuming this contender to be little more than a dressed-up C3 supermini in a pair of hiking boots, but actually, there's a lot more to it than that. Not least the fact that this Aircross variant sits on a wheelbase that's 60mm longer than a standard C3, which makes it significantly more spacious inside. In short, it's a small SUV with big ideas. The car sold in this form until early 2021, when it was significantly updated. It's the early pre-facelift 2017-2020-era models we look at here.
What You Get
This car feels like it's up for a bit of fun doesn't it, it's styling all jaunty bulges, contrasting colours and tonka toy-like looks. Shy and retiring folk won't see the point but the fashionistas should love it. From the side, two things stand out. Firstly, you appreciate the way that the large 16 or 17-inch wheels and the extra 50mm of ground clearance make this model stand so much taller than its C3 supermini stablemate. But just as quickly, your eye is also drawn to the signature profile styling flourish, a 'venetian blind'-effect rear quarterlight, made from polycarbonate and layered with coloured film.
Inside, you might find things rather bright if the original owner went for one of the more colourful interior combinations - the optional 'Urban Red Ambience' package for instance, which gives you extrovertly bright red trimming highlights on the seats, the air vents and the steering wheel. Alternatively, original buyers could have black or tan part-leather finishes. Try and go for a car brightly fitted out in this form because a model featuring only the standard grey interior trimming pack will seem very restrained - and perhaps even stultifyingly dull.
Perhaps that's a little unfair. After all, once you take a closer look, there are plenty of unique design touches to be found around a cabin that differentiates itself from that of a normal C3 by a wider, deeper soft-touch fascia panel and quirky little upright air vents at either end of the dash. Not many B-segment SUV buyers regularly carry adults in the rear but for those that do, it's hard to think of many better choices than this Citroen in this class. Go for a top 'Flair' variant or choose a model whose original owner specified the optional 'Family pack' and you get the flexibility of a sliding rear bench that features a 60:40-split and moves back and forth over a 150mm range.
And the boot? Well raise the rear hatch when the back seat is set for maximum legroom and there's a 410-litre capacity available. To help you make good use of the space on offer, there's a useful adjustable-height boot floor panel. Push forward the 60/40 split-folding rear seat and you'll reveal a flat loading floor with as much as 1,289-litres of total fresh air if you load to the roof.
What You Pay
Please contact us for an exact up-to-date valuation.
What to Look For
We found plenty of satisfied C3 Aircross customers in our ownership survey but inevitably, there were a few issues reported. In our survey, the auto gearbox wasn't generally liked. Otherwise, most of the problems tended to centre on electrical issues with things like the sat-nav and air-con. One owner noticed an engine sounding rough and nearly stalling at the same time as a gearbox that started crashing gears. This was traced to a fault with the Dual Mass Flywheel. Some of the seat material is fairly light in hue, so may be starting to look a bit grubby. Check for dents (as only top-spec 'Flair' models got rear parking sensors as standard). Obviously check the wheels for parking scuffs too.
There were various product recalls you need to be aware of. One concerned an engine component not to specification, which may cause a loss of performance - and potentially, even engine failure. Another issue concerned the locking nut of the rear wheel hub bearings being not to correct specification, which may cause a failure. There was also an issue with the tightening torques of the anti-theft wheel bolts; and the wires in the connectors of the seats position sensor. Ensure that all these issues have been addressed in the car you're looking at.
Replacement Parts
(approx based on a 2018 C3 Aircross 1.2 110hp excl. VAT) A pair of front brake pads are between £30-£63 depending on brand. A pair of rear brake pads are around £55. A pair of front brake discs start in the £71-£126 bracket. Rears start from around £103-£123. Oil filters cost around £9, while air filters cost around £32. A radiator sits in the £55-£155 bracket. A starter motor is around £369.
On the Road
It won't bother potential buyers one jot that the C3 Aircross is about as comfortable in the really rough stuff as the average upper class Parisian would be in a tent. Instead, this car is destined for the urban jungle, an environment well suited to its beautifully supple suspension and easy manoeuvrability. Go beyond the city limits and start to push through the bends a bit and, as with any SUV, you'll have to contend with a bit of body roll but in compensation, there's plenty of grip and it's always easy to place the nose of the car exactly where you want it. The steering helps in that regard, the power assistance being a bit more progressive in its input than it is in the conventional C3 model.
This Aircross variant shares most of its engine options with that car. Basically, there were two from launch, a 1.6-litre BlueHDi diesel offered with either 100 or 120bhp (later replaced by a similar 1.5-litre BlueHDi unit). And the 1.2-litre Pure Tech petrol unit most original customers chose, available in normally aspirated form with 82bhp, or in turbocharged guise with either 110bhp or 130bhp. Most selected the 110bhp variant, the only derivative in the range to offer buyers the option of Citroen's 'EAT6' automatic gearbox. If you stick with a stick shift, 56.5mpg is possible on the combined cycle, along with CO2 emissions of 115g/km (both NEDC figures). In order to keep efficiency at these kinds of levels, the French brand chose not to engineer in the possibility of adding 4WD to this car. Instead, with most variants, there was the option of a 'Grip Control' system which tweaks the ESP stability control set-up so that there's extra front wheel traction when you need it most.
Overall
When it all comes down to it, this is an appealing, distinctive and nicely equipped little SUV. Unlike most cars in this class, it actually feels better on the road than the supermini it's based on and offers an awful lot more than the ordinary C3 in return for the reasonable premium in price being asked.
It's Citroen's idea of what a small Crossover of this kind should be - and that makes it a little different from your other choices in this class. Which might mean you'll end up liking this car a lot more than you thought you were going to. We did.