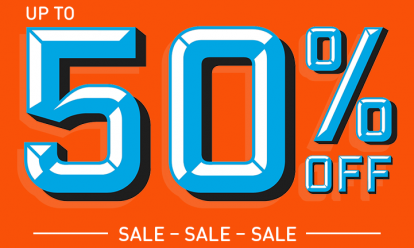 Get covered in our half price Breakdown Cover sale from just £7 a month.* We're the UK's best breakdown provider as voted by Auto Express drivers 2021.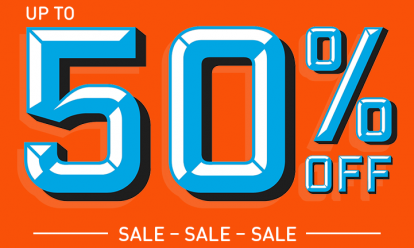 BY ANDY ENRIGHT
Introduction
Look up the word unconventional in the dictionary and you'll come up with words like eccentric, avant-garde and quirky, all adjectives which were used to describe Subaru's distinctly off-beam SVX model. What's so odd about the SVX? How long have you got? Rather than follow any defined automotive genres, the SVX blazed a trail of its own. Unfortunately, this trail ended up in something of a box canyon, but for a few years the SVX was probably one of the most outlandish cars you could buy, a show car that somehow escaped onto the road. Tracking down a decent used example isn't going to be the work of moments, but should you find one, you can guarantee nobody else in your street will have one. Whether that's good or bad depends on your personal perspective.
Models
Models Covered:
(2dr coupe 3.3 petrol)
History
When the SVX first hit our shores in summer 1992 few realised quite what it was. It was certainly expensive, the £27,999 list price elevating it into the bracket of some accomplished machinery and the two-door body shape led some magazines to compare it with the likes of the Porsche 968 and the Mazda RX-7 but they, like most who contemplated this car, were barking up the wrong tree. Think instead of the SVX as a more modern interpretation of a two dear coupe cruiser, much as the Jaguar XJ-S was and the Jensen Interceptor before that ands you wouldn't be too far wrong. The nearest contemporary equivalent may well be something like a Renault Avantime, something that struggles to fit into a defined niche.
Sales of the SVX never got much beyond a trickle and only one trim level was available. This model received a minor revision in April 1993 with the addition of a drivers airbag, heated door mirrors and infra-red coded door locking, but the steep price, high insurance and a wall of public apathy meant that the writing was soon on the wall for Subaru's wacky super coupe. September 1996 saw the car quietly withdrawn from sale with few lamenting its passing.
What You Get
Although it casts a fair sized footprint on the road, space inside the Subaru SVX is limited to 2+2 seating at best. The 3.3-litre 24-vlave flat six engine drives all four wheels in the finest Subaru tradition and is at once the car's heart and finest asset and also its biggest liability for the used purchaser. It's an incredibly complex engine featuring IRIS, Subaru's variable intake system and four overhead cams operating four valves per cylinder. A single toothed cam belt drives both exhaust cams with intake cam drive coming from helical gears located on the exhaust cams themselves. It's almost as if Subaru's engineers set about showing off what they could do, in much the same way that Mariah Carey never chooses one note when fifteen will suffice.
Following two years after the successful Legacy Quad Cam Turbo model, the SVX is a far more singular proposition. Based on a design by Giugiaro, its signature styling feature is a striking glasshouse with unusual 'windows within windows' at each side. Subaru claimed these allowed the windows to be lowered without wind buffeting at speeds of up to 75mph, but seeing as the SVX was fitted with air conditioning there seemed little point.
The SVX was sold through just 20 UK dealers and was superbly finished. The dash still harked from the days when Japanese cars hadn't quite cracked the art of making plastic look classy, but the rest of the cabin is well finished in leather and alcantara with dramatic looking sports seats that were surprisingly comfortable. With the front seats run back on their runners, rear legroom disappears and headroom isn't overly generous but much of this can be excused by the sheer feeling of airiness inside. It's certainly wide enough in there and you'll get a decent sized boot. We'd point at that the equipment list was the best in class at the time, but trying to define what that class was can provoke lengthy discussion. Suffice to say, the SVX came with electrically adjustable drivers seat, electric sunroof, cruise control, central locking and a six speaker stereo system. Post April '93 cars featured the two omissions from the standard kit list - a driver's airbag and an electronic plipper.
What You Pay
Please contact us for an exact up-to-date valuation.
What to Look For
With such a dizzying level of technical complexity, you can rest assured that should the VSX throw a major wobbler you're going to end up footing a big bill. Fortunately, it's a Subaru, a company that tops the JD Power customer satisfaction charts with monotonous regularity and which has got reliability down to a fine art. Nevertheless you should inspect all of the electronic equipment to make sure it's functioning, as reports that the electric sunroof has been known to lapse into a coma have been accompanied by stories of big bills to fix it. The air conditioning system isn't the most robust either, so make sure it's working effectively.
With four wheel drive being operated by an active torque split system, an electronically controlled intelligent four speed automatic gearbox and that 3.3-litre 'boxer' engine, the Subaru SVX isn't a car that will be relished by your local handy spanner man. As such, it's best to invest in a specialist inspection. It's money well spent.
Replacement Parts
You tell us. Subaru couldn't supply spares prices which may tell you all you need to know about obtaining accessories fro the SVX.
On the Road
The SVX is no ball of fire but neither does it hang around. Think performance and handling broadly equivalent to a four-litre Jaguar XJ-S with added roadholding and you won't be too far wide of the mark. The power output of 226bhp rarely overwhelms the traction of the four 16-inch Michelin original fit tyres although it's enough to propel the1614kg SVX to sixty in 8.7 seconds on the way to 144mph, figures which compare favourably with modern cars such as the Peugeot 406 Coupe V6. The flat six engine has a distinctive metallic twang at high speed which is rather pleasant but tyre noise is less welcome.
Driven hard, you'll see an average of just over 21mpg which isn't too clever, although the gearbox can be set into an economy mode. Driven in this fashion, the SVX upshifts early and you could see the figure croak up to a still rather underwhelming 22.7mpg. It does have a 70-litre fuel tank which translates into a meaningful range of around 350 miles. The ride will probably be firmer than you'd at first expect, but the corollary is superb handling, the four-wheel drive system gluing the car to the road with some tenacity. The suspension setup is probably the one part of the car that's utterly conventional, yet the car's composure in even the bumpiest of corners is nigh on faultless.
Overall
Has such a great car ever been such a sales turkey? When Autocar tested this car upon launch, they rated it above the Audi S2, the Honda Legend Coupe, the Jaguar XJS 4.0, the Mitsubishi 3000GT and the Nissan 300ZX. That's some achievement and one few would have seen coming. As a used buy, it fares less well. Yes, it is reliable, and the lack of image and mechanical complexity have driven residual values through the floor. It also means that unless you genuinely know what you're doing, a car like the Nissan with a bigger dealer support network and easier spares availability is a more sensible bet. If you're prepared to make a few sacrifices in the name of exclusivity, a Subaru SVX could be just the ticket. Are you feeling lucky? Well, are you?