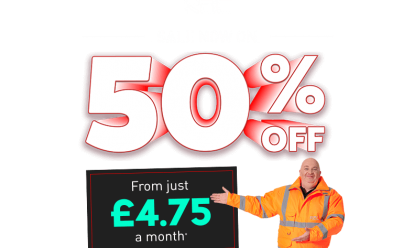 Get covered in our half price Breakdown Cover sale from just £4.75 a month.* We're the UK's best breakdown provider as voted by Auto Express drivers 2021.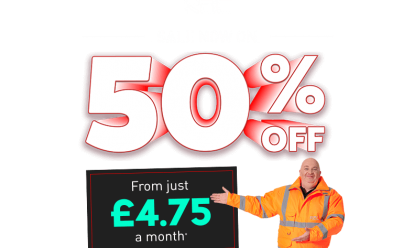 By Andy Enright
Introduction
There are certain ideas that seem to gain real traction with the car buying public and then there are ideas like the Honda CR-Z. On paper, it seemed to have a lot going for it. Launched at a time when wasteful, costly to run sports coupes were apparently going out of fashion fast, strangled by the global economic crisis, the CR-Z was a lightweight hybrid that ought to have cleaned up. Trouble was, it was roundly ignored by the British public and catching sight of one these days is a rare treat. While it was a flop as a new car, does the CR-Z make the grade as a used car buy?
Models
2dr coupe (1.5 petrol/electric hybrid [Sport, Sport-T, GT, GT-T])
History
Talk about a long gestation. Way back in 2006 we'd seen the CR-Z at motor shows under the 'Remix' badge. By the time the first generation car arrived in UK dealerships in June 2010, it seemed overdue and underbaked. With a power output of just 121PS, it wasn't a particularly convincing sports car. Honda attempted to keep us interested, showing a Mugen model with 197bhp that didn't actually make production but graced the pages of the enthusiast press and acted as a showcase to the potential of this car.
Honda's response was the car we look at here, the revised and more powerful CR-Z, announced at the tail end of 2012 for a 2013 model year launch. Styling updates, an increase in peak power to 137PS and a series of tweaks to make the car more exciting to drive ought to have piqued some interest but to many the CR-Z was still yesterday's news. The model only lasted until 2014, with Honda tailing off sales of all its hybrid cars.
What You Get
Smartening tweaks to this improved model include revisions to the front bumper and grille, while at the rear, there's a more aerodynamic diffuser design with aluminium flakes embedded in the plastic to give it a bit of extra presence. Larger 17-inch alloy wheels too on the GT variant, though these do lose you a couple of tenths on the 0-62mph sprint time and add a fraction to your running cost figures. Under the skin lies a platform loosely shared with Honda's other Insight and Jazz hybrid models, but it's shorter and lighter with a wider track and a wheelbase that positions the wheels right out at the corners of the car for extra poise and balance.
The interior is almost exactly as before, apart from the addition of this prominent 'S+' button on the steering wheel for extra acceleration when you need it. But then, vast changes weren't really needed here. Yes, it would be nice to see the cabin built from higher quality soft touch furnishings, but then Honda designers are rather good at building great cabins from pretty average materials: and this is a great cabin. You sit in big, winged sports seats and are faced with a resolutely modernist fascia.
It ought to be all rather daunting, but somehow it isn't. Air conditioning and driving mode controls are grouped into two pods which sit either side of the main instrument binnacle and fall easily to hand just behind the wheel. Everything's perfectly positioned and feels just right, the chunky controls nice to use and displays with bold white fonts shining out from glossy black backgrounds. Lots of practical storage too, with three cupholders, plus big bins and boxes. The driving position's low and racy, so it helps that the nose is too. Only the rearward view is flawed, the back window intrusively bisected by a bar that divides the two-part rear screen.
Back seat accommodation is for small children only, unless you've some particularly accommodating friends who need a lift home from the pub. The boot's reasonable though, with 225-litres on offer despite the necessarily raised height of the floor to accommodate the new lithium Ion batteries beneath. Fold down the rear seats and you can extend this to 401-litres, enough for a couple of suitcases or two golf bags.
Original pricing for this CR-Z started from around £17,000 when it was first launched, but since then, Honda reduced the range of models on offer to only the two plushest Sport and GT variants. Which means that you needed a budget of around £21,000 for the Sport and around £23,000 for the GT with its leather trim and larger 17-inch wheels. There were also Sport-T and GT-T versions which got features like sat nav and Bluetooth.
What You Pay
Please contact us for an exact up-to-date valuation.
What to Look For
Honda's CR-Z has recorded an impressive reliability record. Look out for the usual city scrapes and kerbed alloys but very little goes wrong with the running gear. Both engine and transmission seem bullet proof and the owner profile of the CR-Z plus the age of used examples on sale means that they tend to be very well cared for. Many sports coupes are a bit of a shot in the dark as a used buy. Here's one that's quite the opposite. About the only thing that does wear are some of the interior fabrics on higher mileage cars.
Replacement Parts
(approx based on a 2013 CR-Z) A headlamp unit for your CR-Z will set you back around £160while an air conditioning compressor is £300. A starter motor is £120while a set of uprated EBC front brake pads will set you back £75 while standard OEM pads can be yours for £50 a pair.
On the Road
If you were setting out to create an affordable, fun, sparky sportscar, you probably wouldn't think of saddling it with the complication and weight of a hybrid engine. And you certainly wouldn't base it on the underpinnings of a model as resolutely unsporting as Honda's family-orientated five-door MK2 hybrid Insight. But then this Japanese brand likes to do things differently, an approach that sets it apart from less innovative rivals. The fundamentals promise good stuff though. The CR-Z features a body just as stiff as the last generation version of the aggressively entertaining Civic Type-R hot hatch, sharp steering, a great engine note and a driver-focused cockpit. It's also the only hybrid car of any kind I can think of that comes with a manual gearbox - and not just any manual gearbox but a lovely slick, short-throw set-up that's right up there with some of the best manual shifts in the world.
The IMA hybrid technology allows the driver to shift preferences via 'Sport', 'Normal' and 'Econ' modes selected through rocker switches adjacent to the steering wheel. They change the parameters of the IMA system, the throttle mapping and the power steering assistance to give greater performance or efficiency as required. So for example, you'd choose 'Econ' in heavy traffic, reducing the petrol engine's contribution and maximizing the efficiency benefits of the standard stop-start system. Once the traffic clears, you'll need the proper throttle response and low-down torque of 'Normal' mode. Either way, efficient driving will maintain a eerie green glow behind the circular digital speedometer that turns to turquoise, then to blue should your foot flex excessively on the throttle.
But hang on. Isn't doing just that part of the reason why you should want to buy a sports car in the first place? Honda agrees that it is and provides a third mode especially to suit when at last the road is empty and you can let this little terrier off the leash. Selecting 'Sport' not only changes the instrument hue to red to get you in the mood but also delivers more torque from the electric motor (there's now 190Nm of it) at the same time as sharpening both throttle and steering response. You'll need it if you're to get close to Honda's claimed 0-62mph sprint time of just over 9 seconds (around half a second quicker than the original version of this car), reached en route to an unchanged top speed of 124mph.
To achieve that mind you, you're going to need to make liberal use of this 'S+' 'Plus Sport' button on the steering wheel, which is probably the most important extra feature added to this improved first generation model. It'll only work if the battery - now new-tech Lithium Ion rather than old-tech Nickel-metal hydride - is more than 50% charged, offering up a useful extra electric power boost for up to ten seconds that may be just the thing to get you past irritating dawdlers and heavy artics.
Overall
The revisions to the late Honda CR-Z don't actually do a whole lot to alter its appeal. It's still a car that's not very fast but which is surprisingly good fun to drive. Were it rear wheel drive, it might have become a bit of a favourite amongst tuners but it remains a bit of an oddity in a market where conventionally powered cars have eroded the economy advantage of this hybrid. Yes, the CR-Z might get a quoted combined fuel economy figure of 56mpg, but when a 1854bhp SEAT Leon diesel can quite easily better this economy showing, you begin to wonder what the point of the CR-Z is.
That is until you drive it and realise that there's a beautiful delicacy and tactility to it that's utterly lacking from the mallet-like response of a turbodiesel. What's more, when buying used the CR-Z makes even more sense. Whereas many turbodiesel cars will have already racked up big mileages and are looking at a costly new set of injectors, the CR-Z is incredibly economical and most used examples will have only covered very modest mileages. This is a car for those who appreciate the esoterica of car design, who love the nuances of detailed engineering. In other words it's extremely Honda. For some, that will be more than enough.