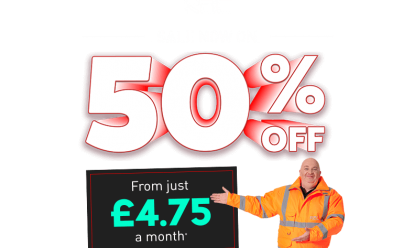 Get covered in our half price Breakdown Cover sale from just £4.75 a month.* We're the UK's best breakdown provider as voted by Auto Express drivers 2021.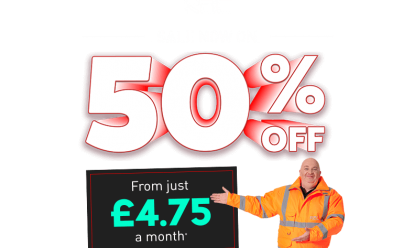 By Andy Enright
Introduction
The Subaru Impreza carries with it some formidable heritage. Most will remember it as the car that blitzed all before it on rally stages, Colin McRae or Richard Burns engaged in sideways heroics that brought many fans to the marque. That was the mid-Nineties though. After more than a decade living off the back of this image, Subaru decided it was time for a change. Few were ready for quite how big the change would be and in chasing mainstream sales, Subaru took a massive risk. Here's how to track down a good early example of the post-'07 Impreza and separate the diamonds from the duffers.
Models
5dr hatch/4 dr saloon (1.5, 2.0, 2.5 petrol [R, RX, WRX, STi Type UK, 330S])
History
Back in September 2007 when the Impreza range as launched, Subaru had yet to have the wind knocked out of it quite so savagely. It launched the Impreza five-door hatch in 1.5R, 2.0R, and 2.0RX guises, all with petrol engines, all with four-wheel drive. They even had low-range gearboxes as standard, a move which hinted at the fact that Subaru was still a company that prided itself on its engineering rather than its glitzy marketing. With either 107 or 150PS on tap, these cars weren't setting enthusiast's trousers on fire.The 230PS WRX arrived at the start of 2008, this time powered by a 2.5-litre flat-four engine. A whole host of even fast WRX variants followed, including the WRX STI, S Special Edition, Type UK four and five door models, as well as 330S and the eye-wateringly expensive Cosworth SC 400 models. Subaru even dropped the Impreza badge for the WRX, so keen was it to change the image.
What You Get
Early examples of the post-'07 third generation Impreza range were split between maniac performance models and sensible family cars. The single conventional five-door bodystyle inevitably saw this design compared with the leading family hatchbacks of the day. This was in contrast to previous generation saloon and estate Impreza models, cars that had always resisted classification because there was nothing else quite like them. Few seemed to take account of the fact that, with its 4x4 transmission, the Impreza remained still quite unlike most other family hatchbacks.
The specification from new was fairly generous. Aside from the all-wheel-drive, all models got alloy wheels, climate control, a CD stereo, a height and reach adjustable steering wheel, fog lamps, electric windows and a vehicle information display. There were also twin front, side and curtain airbags on all models. The 2.0-litre variants were available in RX trim which added various exterior styling accessories, including larger 17" alloy wheels. It also enhanced the equipment list with keyless entry, a starter button, cruise control and a 10-speaker stereo system. The WRX sports version features all of the above plus xenon headlamps, a six-disc auto changer and more aggressive styling.
Despite the extensive kit list, the interior still felt rather workmanlike, with hard plastics used throughout and no concerted effort at a cohesive look and feel. This was where Subaru lagged most markedly behind mainstream marques like Ford, Vauxhall and Peugeot, who had passed through this phase and were now offering more elegant interior styling.
What You Pay
Please contact us for an exact up-to-date valuation.
What to Look For
The big issue with the 2.5-litre powerplant you'll find on pokier Imprezas is the ringland problem, where piston ring seatings fail, resulting in a blown engine. Subaru's importers have honoured warranties in most cases, but any modifications to the vehicle's mechanicals or a failure to follow servicing guidelines can result in a refusal to pay for repairs. The problem seems to afflict even very low mileage cars, so watch out for excess smoke on start up, a flat feel in the midrange and a knocking sound under load. Also look for accident damage, uneven tyre wear, tired upholstery and flabby dampers. Most of the non-WRX models will have been owned by an entirely different clientele and tend to be better cared for.
Replacement Parts
(approx based on a 2009 2.0RX ) As long as you're not buying one of the rapid versions, Subaru parts prices aren't too terrifying. Yes, you'll pay around 60-70 per cent more for items like clutches, alternators and starter motors than you would for a Ford, but items such as spark plugs, filters and brake pads can be sourced affordably. Front brake pads for the 2.0 RX, for example, can be found from £50 a set and a fuel filter is £28.
On the Road
We're looking here at earlier third generation models produced in the 2007 to 2010 period, a time before Subaru saw fit to offer diesel power in this class of car. So if you must have one of the more affordable earlier MK3 Imprezas, then you must be looking to fuel it from the green pump. Go for one of the 2.0-litre petrol normally-aspirated cars and sixty takes 9.6s on the way to 113mph. On the move, the engine has a characteristic warble from its uneven-length headers. The Impreza didn't forget how to entertain when it changed to a hatch either. Yes, of course there's a bit more body roll in lower range models than you'd get in top WRX hot hatch variants, but across the line-up, front end grip is prodigious and turn-in is very sharp indeed.
By utilising a flat four engine, the design team have been able to mount the engine lower in the vehicle, lowering its centre of gravity. Marry this to a standard four wheel drive system you'll give thanks for in the winter months and relatively compliant suspension and you have a solid basis for a car that works well in all conditions on our frequently pockmarked roads. The entry-level 1.5R is worth giving a miss, feeling underpowered and not that great on petrol.
For many buyers, an Impreza needs a WRX badge on the back and they didn't come much better than the Type-UK, especially when the Prodrive Performance Pack was added in 2010, adding a host of extras and shaving 0.4 seconds off the sprint to 62mph. A 4.8 second time for the benchmark sprint was fast then and still feels fast now.
Overall
History will doubtless judge earlier third generation Subaru Impreza models produced in the 2007 to 2010 period as being amongst the least successful cars the brand has ever offered - but perhaps that's a little harsh. Yes, the Impreza changed its outlook and character in MK3 guise to appeal to a broader audience - but since when was trying to sell more cars a crime for a car manufacturer? Actually, we'd go as far as to say that early MK3 models have quite a lot going for them.
True, there was no diesel option at this time but the mainstream 2.0-litre petrol engines that most customers chose proved to be reliable and characterful - and the cars drive very well. It also helps that prices are a good deal lower than you may expect, especially bearing in mind the standard 4WD, a rare feature in the Focus-sized segment and one you'll find welcome in the next snowy snap. Ultimately, there are really only two ways you can be disappointed here. The first is to, rather unreasonably, expect the ordinary basic models to go like their top 2.5-litre turbocharged WRX stablemates. The second is if you're a bit of a stickler for plush interior finishes. Other than that, there's a lot to like with this Subaru. It all means that this Impreza is a sounder choice as a used car than it ever was as a new one.