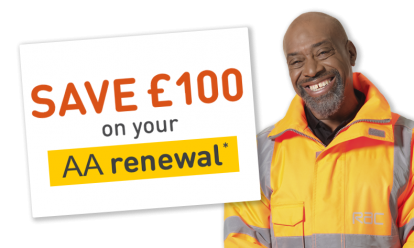 Save £100 on your AA renewal when you switch to a 24 month RAC Breakdown Cover plan. Join the UK's best breakdown provider as voted by Auto Express drivers 2021.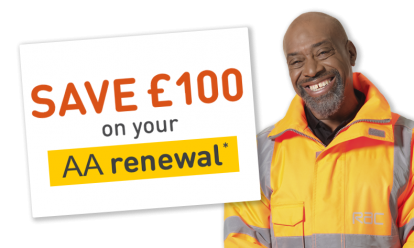 BY ANDY ENRIGHT
Introduction
Quite why the SEAT Leon hasn't sold by the shipload in the UK is one of the motor industry's more puzzling quirks. Impeccably screwed together, with a range of punchy engines and offering superb value for money, the Leon appears to have all the bases covered. There are certainly no drawbacks concerning styling, cost of ownership or safety. Perhaps, as much as anything, the Leon has suffered as a result of SEAT's residual image as the VW Group's bargain basement. Whilst group cousin Skoda has managed to rehabilitate itself, maybe SEAT still need a little more 'perception management'. While the spin doctors go to work, take the time to track down a used SEAT Leon. You won't regret your decision.
Models
Models Covered:
(5 dr hatch, 1.4, 1.6, 1.8 petrol, 1.9 diesel [S, SX, SE, Sport, Cupra, Cupra R])
History
Those in the know will spot the Leon for what it is, essentially a SEAT Toledo in a sharper suit. Launched here in March 2000, the Leon is based on a platform which also spawned the Volkswagen Golf, Bora, Audi A3, Skoda Octavia. With a similar range of engines to those found scattered across these existing ranges, did the Leon have anything to offer that hadn't already been seen before? One look at the price list showed that this was a car that made the Skoda look pricey, the Golf look exorbitant and the Audi pricing laughable. Comparing the range-topping 180bhp Leon Cupra 20VT with the mechanically similar Audi A3 1.8T Sport, and you'd arrive at list prices of £14,995 for the SEAT and £19,200 for its self-conscious German relative.
The only significant changes to the model range came in October 2000, when the 100bhp 1.6-litre engine was upgraded to a 105bhp unit. Trim levels were also altered, the 'original' 20VT Cupra being discontinued, with a less expensive Cupra model based on the Sport specification introduced. Although around £3,000 less, this version didn't have the early car's leather interior, rain sensing wipers, auto-dimming rear view mirror and ESP stability control program. Although leather could be specified as an option on the new version, ESP couldn't, making the earliest 20VT Cupras the definitive Leon model, for the time being at least.
Otherwise the engine choices comprised the 75bhp 1.4, the 125bhp 20v 1.8-litre unit, the 180bhp 21.8 20v turbo, and two 1.9-litre diesels; a 90bhp engine fitted to the TDi S and a 110bhp version fitted to the TDi SE. Mid 2002 saw the introduction of the 210bhp Cupra R version, later updated to 225bhp specification in Autumn 2003. A 130bhp TDi unit was followed in late 2003 by a 150bhp TDi Cupra.
The motoring press warmed instantly to the Leon, and, truth be told, there really isn't a weak link in the range, although the more you spend, the better value you appear to get. The loud exterior colour schemes have become something of a SEAT trademark, reflecting the car's passionate Iberian provenance. Which all makes you feel a bit of a fraud when you discover it's built in Belgium. The all new Leon went on sale in September 2005 spelling the end for this model.
What You Get
Let's start with the much-vaunted 'Mediterranean Spirit' - at which point even the most ardent SEAT enthusiast has to admit that this is no Alfa Romeo. That, however, doesn't mean the Leon isn't a refreshing change from the family hatchback norm. For a start, it appears to be longer than Astra or Focus-class alternatives (from the outside at least) and is (not that this means a bigger cabin). The styling's smart and purposeful too: the kind of car you really might buy if you fancied a specialist brand but couldn't face the hassle.
The Leon 20VT flagship variant will eventually be available in four-wheel drive form but for the moment, British buyers have access only to a two-wheel drive version. Never mind, you still get the same 180bhp turbocharged 1.8-litre engine - the same as you'll find in the futuristic Audi TT sportscar. When the all-wheel drive option arrives, you'll essentially have a TT that can seat five people. For the time being, the Leon 20VT is the least expensive 180bhp five-door car you can buy - and it's extremely rapid.
How many other family hatchbacks can offer up such a tempting mechanical recipe? As you might guess, the 20VT flagship is there to generate showroom traffic - pretty vital of course if the Leon is to fulfil its objective of becoming SEAT's best selling model. Those familiar with the marque will instantly recognise it as a five-door version of its close cousin, the Toledo saloon (which is 220mm longer) - though to be fair, there's a bit more to it than that. The rear section is cleverly crafted, with nice touches like a boot handle incorporated into the SEAT logo.
Space in the back isn't huge by Toledo standards but is more than adequate for the smaller family hatchback sector in which this car competes. Even so, you can understand why SEAT decided not to do a three-door version. Sheer space apart however, that interior should be seen as one of the SEAT's strongest suits. Like all VW-sourced products, you feel behind the wheel that you're in something much more expensive, thanks to the choice of trim materials and the way the switches and stalks snap into place with an expensive click. There are lovely touches everywhere, including red backlit instruments and a steering wheel adjustable for rake and reach.
Every Leon model comes well equipped. Power steering, twin front and side airbags, ABS and EBD (electronic brake distribution), electric front windows and remote central locking are included, even on entry-level S 1.4-litre petrol or 90bhp turbo diesel models. At SE level you get air conditioning, traction control and lowered sports suspension along with a wider choice of more powerful engines: petrol 1.8-litre or that 110bhp turbo diesel.
What You Pay
Please contact us for an exact up-to-date valuation.
What to Look For
If you're in the market for a Cupra model, check that it hasn't been mechanically abused or defaced by Max Power accessories, otherwise there really isn't much to say about the Leon. Using mechanically tried and tested components from the VW Group, it goes without saying that the Leon will be reliable. Factor in a rock-solid perception of build quality and hardwearing interior trims and you've got a recipe for a car that will run and run. Make sure you don't get a 210bhp Cupra-R passed off as the more powerful 225bhp car. The red badges at the back are a giveaway but you may have to check the VIN number to be extra sure.
Replacement Parts
(approx based on a Leon 20VT Cupra ) Leon consumables aren't anything to worry about for the nearly-new buyer. An air filter is around £20, spark plugs £4 each and an oil filter is £8. A fuel filter amounts to around £18.
On the Road
On the road, the driving experience isn't much different to that of a Golf (or an Octavia or Audi A3 come to that). Surprise, surprise. Unless you're in the 20VT, that means a predictable, easy, forgiving but not particularly inspiring recipe. Best of the mainstream bunch has to be the 1.9 TDi 110, with its superb pulling power from almost any speed and exemplary refinement. It's as quick or quicker than all the ordinary petrol engines (0-60mph in 10.7s en route to 120mph) and of course much more frugal.
The turbocharged Cupra model is the Leon's ace in the hole. Reaching 60mph in a mere 7.7seconds on the way to 142mph, the Leon offers budget power, although those who expect it to handle like a Peugeot 205GTi may be a trifle disappointed. That's not to say that the Leon is a dynamic duffer - far from it - it's just a lot more mature and relaxed than the eyeball-searing paint and ultra-low profile tyres would have you believe. If you're after something that will corner like a demon, your money would be better invested in a Renaultsport Clio 172. If, on the other hand, you want something that goes a lot faster than it feels, the Leon may well be more suitable. Despite its undoubted pace, the Leon suffers from that perennial VW Group complaint, fading brakes. This only manifests itself when the brakes are used very hard, such as on a demanding hill route or during track work, and that sinking middle pedal, noticeable drop in retardation and significant increase in the smoke often spell the end of play until some cooling has taken place.
Overall
A used Leon fits a strange niche, not through any inherent oddity in the car's design, more as regards its image and place in the marketplace. More individualistic and stylish than a Ford Focus, it's almost a sporty coupe for those who need five doors. With used examples now appearing on the market in reasonable numbers, a nearly new Leon makes a good case for itself as a way to get VW quality in a package that was a bargain from new. Well regarded by those who know, the Leon is one of the best used secrets around.