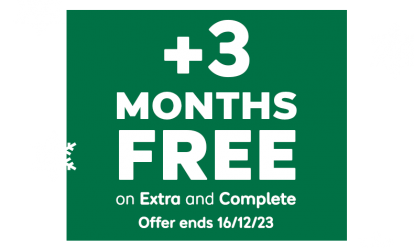 With 12 months of cover, new customers get an extra 3 months for free*.
*Added after 12 months, excludes Basic cover. New customers only. Ends 16/12/23, 7am.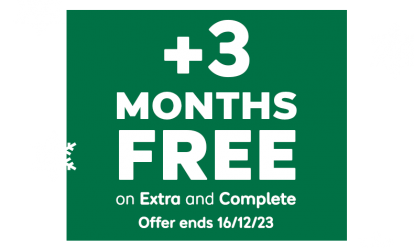 By Jonathan Crouch
Introduction
In the city car segment if you're looking at cars from the second half of this century's second decade, there's nothing quite like a smart forfour. That might sound a strange thing to say, given that this car borrows so much, both from the brand's smaller fortwo model and from its Renault Twingo design stablemate. These ingredients though, were here put together with care and flair to create quite an aspirational, premium choice in this class. There's a price to pay for this of course, but it's not exorbitant and the issues of practicality, efficiency and connectivity have all been very cleverly thought through. In short, if you're shopping in this segment for a car from this era, you'd probably like one.
Models
Models Covered : (4dr city car 1.0 petrol, EV])
History
Like the idea of smart's fashionable little fortwo, but need more than two seats? Then you'll like this, the brand's five-door forfour, which arrived in second generation form in 2015. Still concentrated smart, still clever, still small - but just that little bit more usable.
What do you do when your brand is completely defined by one single car? Broaden it with a whole range of completely different products? That tends not to work, as smart found out when it launched the original version of this forfour model back in 2004. This, a Mitsubishi Colt in a smart body kit, wasn't actually very 'smart' at all: no rear-engined layout: no super-tight turning circle. It wasn't even particularly small. In short, what was served up back then delivered a conspicuous lack of the things that ought to have defined this clever, fashionable urban brand. But in 2015, we were served up a four-seater smart model much more suited to its brand's dinky urban values.
This car was what its predecessor should have been: a fortwo with two extra seats. So the engine was in the back, it turned on a sixpence like a London taxicab and you could fit it into spaces you'd regretfully pass by at the wheel of an ordinary supermini. That's partly because, unlike its predecessor, this forfour wasn't an ordinary supermini, in second generation form sized instead to compete against smaller city cars like Hyundai's i10, Fiat's Panda and the various permutations of Peugeot's 108 and the Volkswagen up!
It was a tough sales environment, hence the importance of that uniquely space-efficient rear-engined layout, a set-up that virtually every other manufacturer had back in 2015 considered - and then rejected - for use in this segment. With this in mind - and having already burnt its fingers by getting the first generation version of this car wrong - it was perhaps not surprising that smart owner Daimler sought to hedge its financial bets by developing this design in partnership with another brand - Renault the chosen one. Hence the reason why this model shared almost everything with the third generation version of the French maker's Twingo citycar - except perhaps a uniquely smart-orientated sense of style and joie de vivre. That's important. This car needed a brand identity, an appeal to heart as well as head. But it wasn't enough to make it sell as Daimler wanted.
Combustion-powered forfour models were offered until 2019, after which an all-electric EQ model took over until the end of sales in 2023.
What You Get
A smart needs to look like one - as this forfour does. So there's the familiar distinctive outline of the tridion safety cell as part of the usual fashionable two-tone paint finish. And a design that's pretty much identical to that of the brand's smaller fortwo model from the A-pillars forward. Basing this car on smart's tiniest offering meant that this second generation forfour had to be a size smaller than it was in MK1 model guise, city car rather than supermini-shaped. In fact, it's very small indeed, the mere 350cm length making this five-door design actually more compact than three-door city cars of the period like Fiat's 500 and Ford's Ka. Indeed, it's only 80cms longer than the miniscule fortwo. To facilitate this, the bonnet's tiny, helping with a turning circle that's tighter than that of a taxi. Such are the benefits of smart's decision to put the engine in the rear.
Being rear-engined defines this 3.5-metre-long car in other ways too. With no oily bits at the pointy end, the front wheels can be pushed right to the corners, which improves stability - as well as increasing cabin space to such an extent that the interior of this forfour is virtually as big as that of a Fiesta-sized supermini from the next class up. As a result, some hailed this design as one of the most significant small runabouts we'd seen since the original Mini.
Its smartly fashionable inside too, the dashboard a two-piece affair, with the upper part trimmed in a lovely mesh-effect fabric coating that looks great, though we wouldn't want to have to try and get melted chocolate out of it. This could be colour-co-ordinated by original buyers alongside the central seat facings and the middle panels in the doors, with orange, blue or black themes, depending on the model chosen. Most eyes though, will be drawn towards the centre console, particularly in a plush model fitted with the brand's clever smart Media-System with its 7-inch touchscreen display and 3D navigation set-up. Otherwise, your main tools of operating functionality are housed in the semi-circular binnacle you view through the three-spoke leather-trimmed multi-function steering wheel.
Outside, the tailgate stretches right down to bumper level - and the area where the engine is housed. Ah yes, that engine. We keep coming back to that don't we? It's been ingeniously mounted at a 49-degree angle that not only stops it intruding into the cargo area but also means that in a rear-end collision, the mechanicals will be pushed beneath the passenger cell. All well and good, but it's still dominates the back end, taking up boot space and making the cargo area floor higher than it would otherwise be. Hotter than it would otherwise be too: we'd advise you to transport ice cream and frozen goods back from the supermarket in the front passenger footwell. You might need to do that anyway, for in standard configuration, you've only got 185-litres of space to play with in the boot, about 25% less than is offered by many segment rivals and even 35-litres less than you'd get in the little fortwo!
Stay with us though, for from here on in, the news gets much better, thanks to a combination of clever design and the packaging freedom that the rear-engined configuration allows. Let's start with the way that you can tilt the rear seatback to a more vertical 'cargo' position, a simple action that increases your luggage capacity to 215-litres, providing you can persuade rear seat folk to put up with a little extra discomfort.
Where this forfour really shows its versatility though, is when you push forward the standard 50:50 split-folding rear bench. It's not just that the 975-litre capacity this reveals is better than most other cars in this segment. It's also the sheer usability of the beautifully flat space, emphasised primarily by the fitment of an almost unique feature in this class of car - a fold-flat front passenger seat. Thanks to this, astonishingly long loads of up to 2.20-metres in length can be accommodated - say a full-sized double base or an adult bike. Or, according to smart, you could accommodate two of IKEA's 2.12m-long 'Billy' shelves, as well as one metre-high yucca plant and four small boxes. All this in a citycar!
Something else we really like (a feature not included on this car's Renault Twingo design stablemate) is the 'Readyspace' rear seat bases. If you've a taller item to carry and it needs to be transported upright - say a tall plant or a piece of delicate electrical equipment - you can flip the bases over so that the seat squab sits lower to the floor. And if said item is wide and bulky, you can remove the centre storage compartment too. Once you've done that, a 42-inch packaged flatscreen TV could be transported. No other car in this class can do all this.
What You Pay
Your budget doesn't have to be big to buy one of these. An early '15-plate 1.0-litre forfour values from around £4,850 (around £6,350 retail) with base 'Passion' spec, with one of the last 1.0-litre '19-plate models (with 'Urban Shadow' spec) valuing at around £10,150 (around £11,650 retail). A forfour with the preferable 0.9-litre turbo engine values on a '15-plate with 'Passion' trim from around £4,750 (around £6,250 retail). The last 0.9-litre model ('Urban Shadow'-spec) on a '19-plate values at around £10,000 (around £11,550 retail).
If you want the electric version, an 'Electric Drive' 'Prime Premium'-spec model on a '17-plate values from around £7,575 (around £9,000 retail). For a final '23-plate forfour EQ (with 'Premium' trim), you'll pay around £11,450 (around £12,950 retail). All quoted values are sourced through industry experts cap hpi. Click here for a free valuation.
What to Look For
We are primarily going to assume here that you're looking at a combustion-powered forfour, rather than the later EQ electric model. As a car designed primarily for city streets, it's unlikely you'll find a high mileage example that's spent a life on the motorway. Because of this, the condition of this smart and a service history are more important than the distance it's travelled. Low miles may sound good but urban driving puts more stress on a car than you'd think; regular maintenance is vital. There's also a good chance it'll have seen a few supermarket car parks and tight spaces, so look for damage to the bodywork and wheels. The good news is that the plastic panels should make repairs fairly cheap.
The things to look out for are the same as they are with a smart fortwo. There have been quite a few problems with engines, so you really need to insist on that service history we mentioned. Quite a few problems have been reported with the 5-speed automated manual transmission too. We've had reports that gears won't engage or slip out of place. On your test drive, you might notice difficulty in shifting gears - or perhaps the car will skip between ratios. This could be a sign that the clutch is faulty - or it could be a damaged solenoid. Another cause may be a malfunctioning speed sensor delivering the wrong data to the gearbox. If the gearbox feels jerky, it could be a sign of insufficient gearbox oil - or perhaps the oil has lost its quality and needs changing. We also come across reports of the gearbox leaking, which means oil seal damage.
What about all forfour models including the electric version? Well we've come across reports of the vehicle bottoming out because the suspension is poor. Walk away from cars that do this because the cost of repair is quite expensive, shock absorbers being particularly pricey. We also heard that the brakes wear out fast and pads need to be changed frequently. A normal lifespan for brake pads is about 40,000 miles but on a smart forfour, you can only expect 25 to 30,000 miles. Otherwise, it's just the usual things: check for alloy wheel scrapes and interior child damage.
Replacement Parts
(approx based on 2017 fourfour 0.9 inc. VAT) An air filter is £14-£16, front brake pads are in the £27-£40 bracket, while front brake discs are in the £75-£87 bracket. Wiper blades are in the £4-£23 bracket. And an alternator is in the £243-£300 bracket. A fuel filter is around £13. Replacing the battery and shock absorbers can be extremely expensive.
On the Road
This car came to us as part of a joint development that had also brought us the third generation Renault Twingo and, as with that model, the engineering was slick enough to disguise the unusual design configuration. Take a drive in this forfour and if you didn't already know that the engine was in the back, you'd be unlikely to guess the fact - which is probably about as big a compliment as we could pay smart regarding this forfour's handling neutrality. Essentially, though the driving position is a little more commanding than most, in every other respect, on first acquaintance at least, this feels just like any other modestly-powered city runabout.
Or at least it does until you come to tightly twirl the wheel. In this car, the front wheels can turn to an impressive 45 degree angle: more typically, urban runabouts are limited to about 30-degrees. As a result, this car offers a super-tight turning circle of just 8.65m. Versions of this second generation forfour using combustion power sold between 2015 and 2019. Two petrol engines were offered, most buyers opting for the 71bhp 1.0-litre petrol unit. It's three cylinders in size - as is common in this segment - but offers a mere 91Nm of pulling power, which explains the distinctly leisurely performance.
If you really can't face going quite that slowly and feel prepared to pay a little more for your combustion forfour, then the other mainstream engine on offer is a more modern 90bhp unit the brand borrowed from Renault. It too is a three cylinder similarly sized petrol powerplant, but here the addition of turbocharging makes quite a difference, upping pulling power by nearly 50% to a heady 135Nm and improving the 0-62mph time to a more acceptable - and probably more achievable - 11.2s.
From 2019, smart introduced the all-electric EQ forfour, which then sold all the way to the end of sales in 2023. This used a rear-mounted 80hp motor powered by a small 17kWh battery offering just 81 miles of range.
Overall
Here, at last, is a smart model that really built on the success of the brand's little fortwo. This forfour took all that was good about that little city runabout and added the extra seating and versatility that many urban buyers needed. The previous version of this car compromised some of smart's distinctive brand values in order to do this - primarily the clever rear wheel drive layout. This one didn't. Hence its more unique feel and an individual personalisable character. It's this specialness that gave this car an important showroom advantage over its Renault Twingo design stablemate.
And in summary? Well, our conclusions here are much as they were with that Twingo. Yes, some other rivals from this era might be cheaper, slightly more efficient or a little better built. In buying any one of them though, you'll miss out on the cleverness that you'll enjoy every day in ownership of this car. When marvelling at how easy it is to see out of: how simple it is to park: and how tightly it can turn. An ordinary conventional city car can't function in this way - and after driving a forfour, you might start to wonder why. Here perhaps, you might think, is a more definitive take on fashionable city motoring - for four.