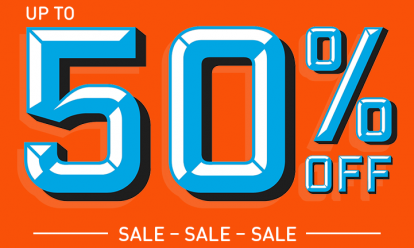 Get covered in our half price Breakdown Cover sale from just £7 a month.* We're the UK's best breakdown provider as voted by Auto Express drivers 2021.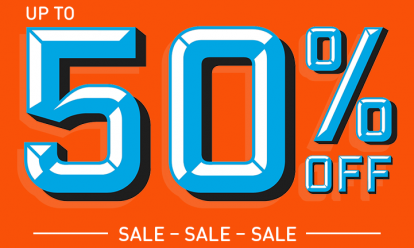 BY JONATHAN CROUCH
Introduction
If you're a practically-minded family buyer on a supermini budget who really needs the kind of space you'd find on something much bigger, then you're target market for this car, SEAT's fourth generation Toledo compact hatch which sold between 2012 and 2019. With space for five, durable build quality, low running costs and an enormous boot, it offers a lot of car for the money.
Models
5dr hatch (1.2, 1.2 TSI, 1.4, 1.4TSI, / 1.6 TDI)
History
Think family hatchbacks are pretty much all the same? It's not true. Ask SEAT. If you're searching for something Golf or Astra-shaped made in the 2012-2019 era, then this Spanish brand will offer you two very different alternatives. Most will choose the company's third generation Leon. Hi-tech and trendy, it's a Golf in all but name but better value and with a little extra attitude. But there is another option with a SEAT badge for Focus folk - another way to go. A less trendy take on the compact family five-door genre but one that's spacious and sensibly practical. Launched late in 2012, it's this car, the fourth generation Toledo.
This was the kind of model the Toledo was when first we saw the MK1 version in 1991, a no-nonsense hatch with an absolutely huge boot. Back then, it was the first fully Volkswagen-engineered design the brand had ever brought us and its size, shape and packaging was subsequently even more successfully copied by another Volkswagen Group brand, Skoda, in their Octavia of 1996.
For second and third generation Toledos, SEAT unwisely deviated from this winning formula and sales were disappointing. So when the opportunity came to re-invent the MK1 Toledo design for the modern era through the simple expedient of re-badging and re-branding Skoda's Rapid model, the Spaniards grabbed it with both hands. The result is, well, a sensible set of wheels, the kind of car the motoring mags get all sniffy about. But also the kind of car that makes eminent sense to real, recession-hit families in the current climate. This MK4 Toledo sold until 2018.
What You Get
SEAT may talk about 'motion and emocion' when it comes to the styling of all its cars but the truth is a little different. Apart from the two designs that account for a large proportion of its sales - the Ibiza supermini and the Leon family hatch - it's effectively been allowed to little more than badge-engineer a clutch of remaining models based on other Volkswagen Group designs. By the beginning of the 21st century's second decade, the Mii citycar, the Exeo medium range saloon and the Alhambra people carrier had all fallen into this category and in 2013, they were joined by this Toledo.
This Toledo is pretty much identical to its Skoda Rapid design stablemate. There's a SEAT-specific front end with its broad, angular headlamps and slender trapezoidal front grille. And a light makeover at the rear too. But these cosmetics apart, the two designs are very similar. They were even built together at Skoda's Mlada Boleslav factory in the Czech Republic. Is that such a bad thing? We don't believe many likely buyers will think so. A smart, clean but rather conventional shape, the Toledo's silhouette isn't actually very conventional by class standards, at around 4.5m long and under 2m wide being significantly longer but slightly narrower than the Focus-sized family hatchback class norm.
Raise the wide-opening tailgate and you find yourself looking at a simply enormous boot. Though the damper mounts and wheel arches intrude a little from the sides, there's still 550-litres with all the seats in place, so this is nearly 60% larger than the trunk you'll find on a rival Ford Focus from this era and nearly 40% bigger than the boot in SEAT's other family hatch, the Leon. In fact, it's basically the same size as you'd get in something Mondeo-sized - and bigger in fact than the boot room you'll find in Executive saloons like the BMW 5 Series, the Audi A6 and the Mercedes E-Class.
And it's a versatile space too, with space below the boot floor and the option of bag hooks and storage boxes behind the wheel arches. For the carriage of larger items, you can of course push forward the split-folding rear seat. That unfortunately doesn't create a completely flat loading deck, but it does free up 1,490-litres. In other words, you're looking here at the kind of carriage capacity you'd get from a typical estate body style in this segment. That's why, in contrast to rivals, the Toledo range doesn't need to offer one.
Those few Toledo buyers able to remember as far back as the first generation Nineties Toledo model may recall that this huge trunk space was paid for with restricted legroom for rear seat passengers. Fortunately, that mistake wasn't made again here. The rear doors open wide for easy entry and exit and there's comfortable knee and headroom for two, though tighter space for three adult occupants. Good legroom too - 47mm more in fact than you get in SEAT's more expensive Leon family hatch, despite this car's shorter wheelbase. One adult six-footer can easily sit behind a driver of the same height, which can't be said of too many cars in this segment.
At the wheel, well it's more Skoda than SEAT, the design clean, functional but not particularly exciting, with many of the surfaces quite hard to the touch and things like the unlined storage bins suggestive of budget brand pricing. Still, everything is nicely laid out and seemingly built to last and there are plenty of useful nooks and crannies, including a slot for your parking tickets. A 'V'-shaped centre console rises up from the foot well to the main dashboard and houses both ventilation and stereo controls. Through the three-spoke wheel you glimpse a large, clear twin-binnacle instrument display. Nothing then to especially catch the eye, but everything perfectly in its place.
What You Pay
Please contact us for an exact up-to-date valuation.
What to Look For
Most Toledo owners we came across were pretty happy, but inevitably, there were a few issues. Check for the usual parking scratches and alloy wheel scuffs. SEAT has a reputation for thin paintwork, so look out for stone chips on the body. Other issues we came across in the survey included a broken coil spring, a leaker rear window washer, ignition coil pack failure, an instance of intercooling pipework joints failing and the front fog lamps misting up. One owner reckoned he was having to replace the rubber suspension bushes at the front every 18 months too.
Corrosion is simply not an issue with SEATs and another reason why resale values are quite high. Check that the electronic systems work as advertised as there have been a few minor owner grumbles about warning lights spuriously appearing and then disappearing. Also, check that the air con system still throws out cold air, otherwise it may have to be re-gassed.
There have been two recalls for the Toledo, including one for child door locks that might disengage without the driver knowing. This affects cars built between 25 November 2015 and 14 April 2016. The second recall was for front seatbelt tensioners on cars built between 1 May 2016 and 31 October 2016.
Replacement Parts
(approx based on a 2013 Toledo 1.6 TDI) A set of brake pads are between £26-£37 (rears are between £17-£27). Front brake discs cost around £40-£50 (rears £24-£27). Air filters are in the £10 to £18 bracket. Oil filters cost around £5-£10 and fuel filters between £16 and £25. You'll pay around £5 to £12 for a wiper blade. An alternator is around £180, a water pump is around £36-£63 and a radiator will be in the £103-£120 bracket. Bash one of the wing mirrors and you're looking at paying between £18 and £22 for a replacement cover (or up to £50 if it's a powered heated one).
On the Road
There are no pretensions here. This car's motoring remit is to get you and your family reliably, safely and comfortably from A to B - no more, no less. You probably won't be approaching your first run around the block with any real expectations of out-of-the-ordinary levels of driving enjoyment and you won't get it.
Having said that, there's relatively little not to like. If you can operate a payphone, then you won't have much trouble getting to grips with the clean, uncluttered controls, all-round visibility is excellent and both steering and gearshift feel direct and positive. On the subject of transmission, there are three options. Both the entry-level petrol units - the unremarkable three cylinder 75PS 1.2 12V and the more modern four cylinder 86PS 1.2 TSI - get the same five-speed manual 'box - the one that the 90 and 105PS diesel models must have. Go for the desirable 105PS version of the petrol 1.2 TSI and you get six manual speeds and above that model, there's the option of an auto-only 122PS 1.4 TSI petrol variant.
From this little lot, you can't really go too far wrong, provided you don't opt for the entry-level 75PS three-cylinder petrol 1.2. It isn't really up to the task of moving a car of this size along and is far less economic than the four cylinder 86PS 1.2-litre TSI petrol engine that isn't much more expensive and should really form the starting point of the line-up. Rest to 62mph here occupies 11.8s on the way to 114mph and if that's not fast enough, opting for this engine in turbocharged 105PS form improves those figures to 10.3s and 121mph, very similar in fact to the performance return you get from the 105PS 1.6-litre diesel (10.4s and 118mph).
This powerplant certainly gives you more pulling power, but then it needs it thanks to the additional heaviness the TDI unit adds to a kerb weight that on petrol models is significantly lighter than on other family hatchback rivals. Which makes this car actually quite agile through the twisty stuff if you really need it to be. You just won't find yourself seeking excuses to put that to the test.
On the move, there's nothing particularly enjoyable about the way this Toledo goes about its business, but most likely buyers don't seek that in an affordable five-door family car. In any case, there are plenty of other attributes on offer that target customers will probably value more highly. They might find the ride a little on the firm side of comfortable but they'll very much like the narrow body that makes parking and road width restrictions easier to negotiate aided by simple switchgear that, thank goodness, features a proper conventional handbrake. Everything you need, in other words, and nothing you don't.
Overall
'It's all the car you need'. SEAT's description of this fourth generation Toledo may well ring true for a large number of the older buyers and practically-minded family folk it's aimed at. If you're not part of that demographic and want something with a little more aesthetic and dynamic sparkle, then you may struggle to see the appeal. Even then though, it's difficult to argue with the Spanish brand's contention that this car delivers an awful lot for the money.
It's the kind of tough, practical car that Eastern European, Asian and African markets tend to opt for by the bucket-load - the sort of vehicle that pampered Western Europeans should probably take more seriously, offering as it does the space of something Mondeo-sized for a price not much greater than that of many superminis.
Of course, this SEAT's near-identical sister design from this era, Skoda's Rapid, can claim exactly the same attributes. But model-for-model, it can be a few hundred pounds more expensive, which could make all the difference, particularly if you happen to like the way this Toledo model looks. Buyers will tend to be enthusiasts for life rather than for cars - people, you could argue who, like this car, have their priorities right where they need to be.