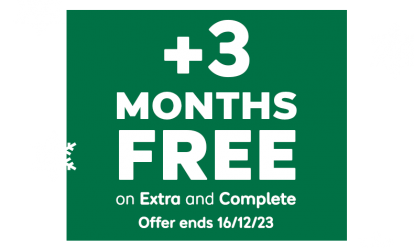 With 12 months of cover, new customers get an extra 3 months for free*.
*Added after 12 months, excludes Basic cover. New customers only. Ends 16/12/23, 7am.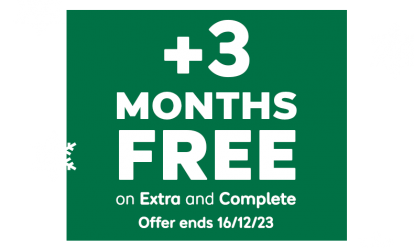 BY ANDY ENRIGHT
Introduction
Perhaps we should have been prepared for the Lacetti, given that the Nubira that preceded it boasted a rather slinky shape and some very neat detailing. Despite that precursor, the Lacetti still caught many of us on the hop, unaccustomed as we were to a Daewoo that didn't look like a mish mash of other manufacturer's cast offs. With neat, well resolved styling and a simple value proposition, the Lacetti has quietly done very well, and picking up a low mileage used example is a great way to land a modern hatch for a lot less than you may have been bargaining for.
Models
Models Covered: 5dr hatch: [1.4 SE, 1.6SX]
History
A lot was riding on the Lacetti when Daewoo started the planning process. The company had just emerged from a troublesome period and the benefits of General Motors' investment, know-how and marketing muscle were starting to bear fruit. Lacking a credible contender for some time, it was vitally important for Daewoo to establish a meaningful presence in the family hatch sector. To date, their attempts at penetrating this potentially lucrative UK market had met with limited success. The Nexia and its successor, the Lanos, never campaigned on anything but lowest common denominator pricing, but the Lacetti could stand toe to toe with some of the more established family hatch favourites. Of course, Daewoo are realistic about their brand image and expecting the Lacetti to duke it out with the Volkswagen Golf isn't realistic. Nevertheless, pricing is a lot closer to the Ford Focus and Vauxhall Astra mainstream than previous Daewoo fare.
By the time the Lacetti hit the dealers in March 2004, prices were pegged at £9,495 for the 1.4SE and £10,495 for the 1.6SX. A 1.8-litre Lacetti Sport debuted at the 2004 British Motor Show but never made it to UK showrooms - at least not with a Daewoo badge. In October 2004, GM announced that the Daewoo brand would from 1st January 2005 be rebadged 'Chevrolet'. So it was that the Lacetti entered into a new existence less than a year after it was originally launched. As well as the hatch versions, GM decided that the Nubira saloon would also wear a 'Lacetti' badge, creating a wider 'Chevrolet Lacetti' range.
What You Get
Styled by Italdesign, the Lacetti certainly doesn't smack of something bargain basement. Daewoo have forged quite a relationship with this design house, having been extremely happy with the styling work performed on the Matiz citycar and the Kalos supermini. The Lacetti's shape is well resolved; a purposeful wedge with strong shoulders and a very pert rump. The wheel at each corner look not only gives a dynamic stance but also maximises internal space. When new in 2004, prices started at £9,495.
Break out the tape measure and you'll find that the Lacetti's wheelbase is a full 2600mm long, longer than cars like the Alfa 156 and the Audi A3. Given that most cars in the Mondeo class campaign with a wheelbase of around 2670mm, you'll appreciate that the Lacetti offers a surprising amount of room for a 'compact' car. With 932mm of rear legroom and 275 litres of boot volume, you'll not feel claustrophobic in the back of a Lacetti. Fold the rear bench down, keep a keen eye open for animal welfare types and you'll be able to swing a generously sized cat in the 1,045 litres of fresh air at your disposal.
The rear light clusters are an interesting design feature, bisected as they are by the shutline of the hatchback, and the stub tail and roofline of the car look very much like a Vauxhall Astra -which may be something less than a coincidence. The almond-shaped clear glass headlamps and well-defined wheel arches are signature post millennial design features and the Lacetti looks the part even in traditionally frumpy five-door guise. A three-door model was never offered which is something of a shame, as this would have been quite a looker.
What You Pay
Please fill in the form here for an exact up-to-date information.
What to Look For
To date no significant faults have been noticed with the Lacetti. In order to get the best from the warranty package, check to ensure that servicing has been carried out at the specified intervals. Good showings in the JD Power customer satisfaction survey bode well for used buyers.
Replacement Parts
(approx based on a Lacetti 1.6 SX) Parts are a little pricier than from mainstream manufacturers but given that Daewoo is part of General Motors you should expect to see affordable spares prices. A clutch assembly will be around £70 and an air filter should be close to £8. Brake pads are around £17 a front set with a cam belt relieving you of £30.
On the Road
The company claim that almost two-thirds of all petrol engines in the Family Hatchback segment, have a capacity of between 1.4 and 1.8 litres, so the two power units that were offered for the Daewoo version of the Lacetti would seem to fit this bill very well. There are, however, lies, damned lies and statistics. The 1.4 and 1.6-litre engines with which Daewoo went to battle in this segment have an Achilles heel. They all drink petrol from the green pump. Those statistics quoted take into account diesel cars too which represent a growing proportion of UK new car registrations and without a diesel to campaign with, the Lacetti found itself at a comparative competitive disadvantage.
Still, early Lacetti 1.4 or 1.6-litre engine owners didn't have too much to grumble about. Both units have twin overhead camshafts driven by a toothed belt with four-valve technology. The entry-level power train in the Lacetti 1.4 generates 92 bhp and will accelerate the car through 60mph in 11.3 sec and on to a top speed of 107 mph. Overall fuel consumption is a very creditable 39.2mpg.
Next up is the 109bhp 1.6-litre unit. This manages a top end of 116.2 mph and dispatches the benchmark sprint in a sprightly 10.4 sec. With an even better fuel economy figure than the 1.4 (39.7mpg combined), the Lacetti 1.6 has a range of over 520 miles from the 13 gallon tank. The 122bhp 1.8-litre engine provides some entertainment and can notch off the dash to 60mph in 9.3 seconds and will only run out of puff at a heady 121mph. Despite these eyebrow-raising performance statistics, its average fuel consumption is just 37.6mpg.
Overall
If you want a new car feel and a recent number plate, the Lacetti is one of the most painless ways of getting one at distinctly used pricing. We'd opt for a 1.6-litre model, although it has to be said that holding off for a year or so will net the best bargains. With so few in the private system, getting an ex demonstrator vehicle from a Daewoo dealer is probably your best bet of landing a bargain. Do bear in mind that it's likely the Chevrolet badged cars (from January 2005) will hold their value better and possess that tad more prestige than the previous Daewoo versions.