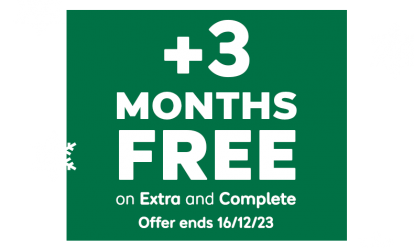 With 12 months of cover, new customers get an extra 3 months for free*.
*Added after 12 months, excludes Basic cover. New customers only. Ends 16/12/23, 7am.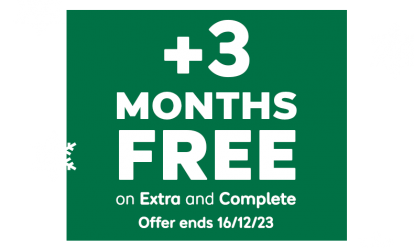 BY ANDY ENRIGHT
Introduction
Although Suzuki claim Liana stands for Life In A New Age, most of us would identify it as the jungle vine that saves Tarzan the Ape Man a fortune in One Day Travelcards. Although the Liana has proved to be a perfectly competent offering in the family hatch and compact saloon sector, the difference between making up the numbers and being at the forefront of this segment is huge. Although new sales may represent something of a slippery vine for the Liana, as a used prospect it makes a good deal of sense. Inexpensive and metronomically reliable, the Liana isn't the sort of car that turns heads, but it's a good deal more capable than many would give it credit for.
Models
Models Covered:
(4 dr saloon / 5 dr hatch [GL, GLX, SE])
History
Although replacing the Swift and Baleno ranges was hardly the tallest of orders, one suspects that there's a good deal more to Suzuki's plans for the Liana range than we're currently privy to. Rumours of a turbocharged sports model have circulated for some time but have yet to see the light of day. As it stands, four models are available, a five-door hatch and a four door saloons in either GL or GLX trim. The hatch models were introduced in June 2001 with the four-door saloons following in September 2002. All models are powered by the same 101bhp 1.6-litre engine.
In early 2004 a facelift brought a restyled interior majoring on the sliver metallic trim along with changes to the outside. Spot these cars by the 2-bar grille, the squared fog lights and the 'S' Suzuki badges. The saloon was deleted in 2006.
What You Get
The Liana certainly isn't short on metal, its 423cm length making it comfortably longer than a Ford Focus and only a smidgeon shy of a Jeep Cherokee. Whilst most manufacturers aim to position a wheel at each corner for maximum packaging advantage, Suzuki has bucked this particular trend and instead opted for long overhangs and a short wheelbase to make the Liana turn on a sixpence. Couple this with conservative styling that doesn't fall into any convenient pigeonhole and the Liana looks set to confuse British buyers. Is it a mini-MPV, a hatchback or a rather chubby conventional estate? Pass. If you don't want to be confused, go for one of the two saloon versions, rather than the five-door hatch.
Whatever your model choice, what you can expect is remarkably good value for money. Granted, that may not be too difficult in a class of one, but when compared with, say, a Daihatsu YRV, the Liana is bigger, offers a more powerful 1.6-litre engine. Cynics expecting a big box, a lot of padding and scant toys inside won't find the standard equipment list pleasant reading. Two models are available in either bodystyle, GL and GLX, both powered by the same 102bhp 1.6-litre fuel injected engine. The GL includes power steering, central locking, an LCD instrument panel, driver and passenger airbags and body-coloured addenda, but the extra you'll have to come up with to buy the GLX model could well be money well spent. That premium will net you air conditioning, a CD player, front side airbags and anti lock brakes. Despite anti-lock brakes being absent from the GL's standard kit list, the Liana makes more than a nod towards safety and security. Side impact protection beams and a rigid safety cage protect passengers from harm, the front seatbelts feature pretensioners, plus there's a child seat fixing device in the rear seat. The prospects of your Liana disappearing in the night are lessened by the standard engine immobiliser and deadlocks which feature freewheeling external cylinders.
Interior styling is inoffensive without resorting to acres of elephant-grey plastic. In many ways it's reminiscent of the latest breed of Honda models with the digital fascia, arcing dashboard and some well-judged touches of brightwork here and there. It's not an interior that will draw comment, but it all hangs together aesthetically and is a huge step forward from Suzukis of the past. The seats offer good lateral support although some of the trim colours are a bit wacky and with the matching trim smeared high on the door linings, consider whether something which may look jolly in the showroom will still be quite as appealing on a wet Monday morning.
What You Pay
Please fill in the form here for an exact up-to-date information.
What to Look For
Not a great deal goes wrong with the Liana. As with any car that's going to be used extensively in the city, check for parking knocks and scrapes and look at the front tyres for signs of uneven wear. Otherwise check for a fully stamped up service history.
Replacement Parts
(approx based on a 2001 Liana 1.6GL). Spares aren't the nightmare that many expect Japanese parts to be. A clutch assembly retails at around £180, whilst front brake pads are around £40 a pair with rear shoes approximately £30. A new starter motor will cost around £220, and a new radiator is £300. The one item that is costly is the alternator, yours for nearly £500.
On the Road
A combined fuel economy figure that nudges 40mpg is class competitive, with a Focus 1.6 returning 40.9mpg, an Astra 1.6 capable of an identical 39.8mpg and a Peugeot 307 1.6 falling only slightly shy at 39.2mpg. Likewise performance seems to be right on the money, the Liana reaching 60mph in 10.8 seconds before running out of ideas at 106mph, which when compared to the rivals looks good; the Ford managing 10.9s/115mph, the Vauxhall 13.5s/106mph and the Peugeot 11s/118mph. Traffic light pole position to the Liana then.
Overall
The number of people who would place the Suzuki Liana at the top of their used car shortlist are extremely few and far between. Where it shines is in offering many of the attributes of a new car for the price of some quite dog-eared rival machinery. It'll never offer the handling thrills of a Focus or the elegance of a Peugeot 307 but its blend of reliability, solid design and affordability mean that it could well be worth a look.